You know you're working in a good (admittedly remote) office when an email for writers' favourite races goes out and all the replies come flooding in within five minutes.
Spanning the globe and a whole number of different eras, it's amazing what memories stand out, be they individual driver performances or tiny details like the way one driver leant his head into a corner. There's even a near-riot in NASCAR in our list.
Let us know which was your favourite in the comments below.
1976 Monaco Grand Prix
My favourite race will always be the 1976 Monaco Grand Prix, the first F1 race I ever saw. Until then, the only top-class racing I had witnessed was on TV, so seeing the Monaco circuit live for the first time (I walked around it) was an eye-popping experience for a boy born in one of those flat and arid Australian outback spaces where nobody builds roads 'because there's nothin' out there'.
The race was an amazing and bewildering eruption of noise and colour (even for someone who had watched a good few home-grown Bathurst saloon races). Mind you, the competition itself wasn't remotely close.
Winner Niki Lauda was at the height of his powers (this was three races before his life-changing Nürburgring accident), and his Ferrari and second-placed Jody Scheckter's six-wheeled Tyrrell staged the only worthwhile contest, circulating 10sec apart. Everyone else was at least a minute off the pace at the finish.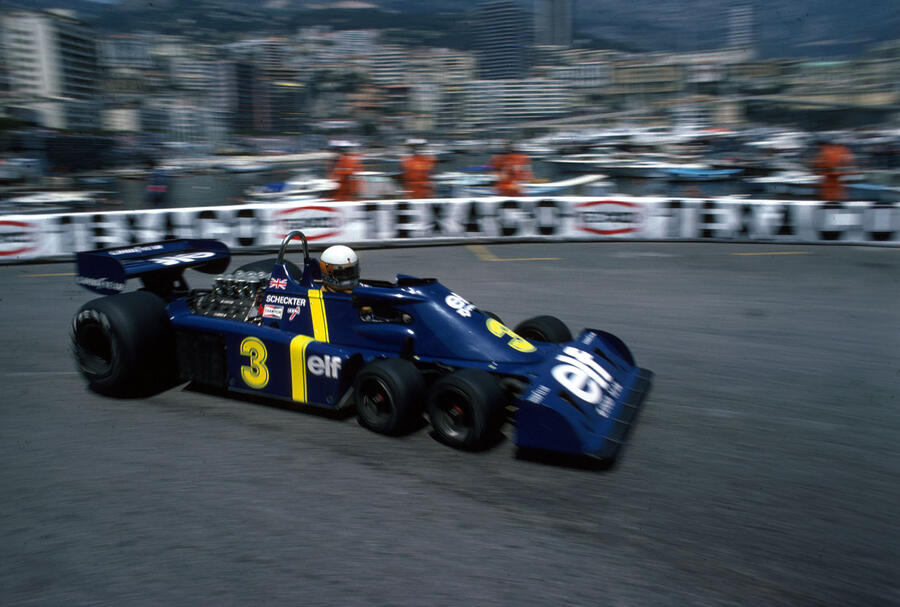 What I remember best is the unearthly yowl of the Ferrari's engine bouncing off Monaco's walls and what seemed, even then, the cars' impossible speeds. I found a prime spot hours early. Looking out on the finishing straight, I stood rapturously drinking in the excitement until a few minutes before the start, when I was prodded unceremoniously in the backside by a besuited old man with a shooting stick.