Here we go again. That was my first thought on hearing that Silverstone's owners had triggered a break clause in their contract to host the British Grand Prix, putting the future of the race after 2019 in doubt.
The British GP's future is a long-running soap opera: an on-again, off-again drama, one that keeps going even though the key players keep changing.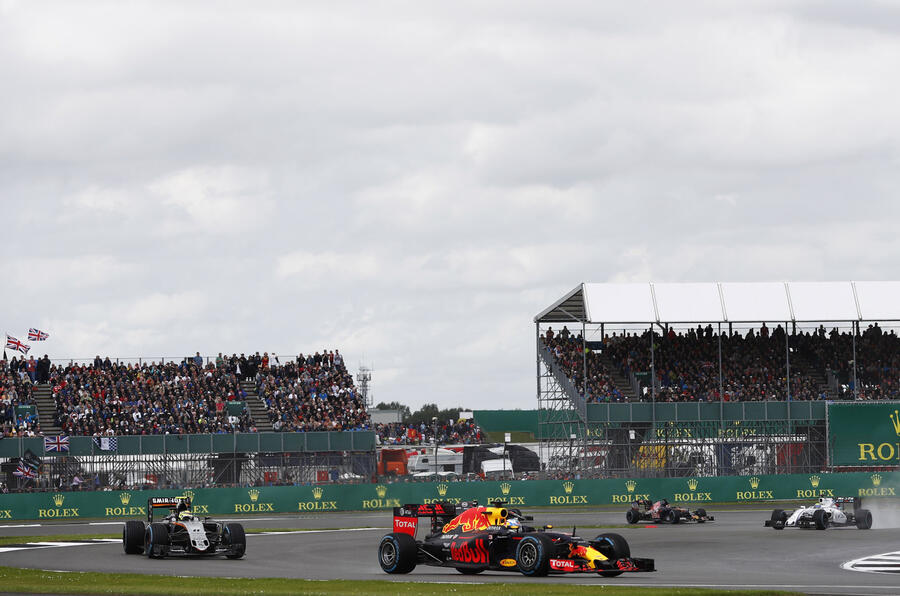 I thought the departure of Bernie Ecclestone, who seemed to take particular delight in agitating the British Racing Drivers' Club (BRDC), which owns Silverstone, when he was running F1, would calm the situation. In fact, it's the sport's takeover by Liberty Media that has set the stage for the latest plot twist.
London to host F1 Live event in build-up to British GP
Here's the background in brief. In 2009, the BRDC signed a long-term deal for Silverstone to host Britain's Formula 1 event until 2026. The Promoter's Fee was £11.5 million in 2010, but includes a 5% annual escalator. That means it has risen to £16.7m this year – and would have been £25m by 2026.
The BRDC says the fee makes the deal financially unviable, noting that it lost £2.8m hosting the race in 2015 and £4.8m in 2016. It has therefore exercised a break clause in its contract that exists after 2019, and now wants to negotiate a better deal with Liberty Media.
Now, I've read some criticism of the BRDC for signing a contract it surely knew would become unviable in the first place. But this ignores the fact that it negotiated a break clause into that contract to allow for such circumstances and is simply now exercising that option.