The Fast & Furious franchise opened its first live show last weekend at London's O2 Arena, commencing a five-year tour that will circle the globe.
The show features a long list of original cars from the Fast & Furious films and makes impressive use of a relatively small arena space to simulate high-speed action. But given that it's based on a film franchise not famed for its realism, is the live show going to entertain proper car enthusiasts?
The answer to that question is 'probably not'. But you knew that already. And that doesn't mean it's no good to anyone, does it? This is unashamedly a show for the whole family; while its low-speed drifting and choreographed car chases may not astound you and I like the action of a Goodwood Revival race, I suspect that it'll be very entertaining from the perspective of an adolescent Fast & Furious fan.
Even we car hacks can appreciate the skill required to drift something with 600bhp (apparently the average output of the show's cars) around an arena space barely half the size of a football pitch – a feature that required the hiring of top-level professionals. They drive everything from the Toyota Supra and Dodge Charger from the first film to a Mazda RX-7 running with an LS V8 (for reliability, obviously) and other familiar F&F models, such as the 'baddie' Honda Civic Saloons, a Lamborghini Murciélago and, erm, a tank. There's even a submarine – well, the top half of one, anyway - that's 'driven' around while lighting from above projects the image of water and ice around it, simulating a journey through Arctic waters.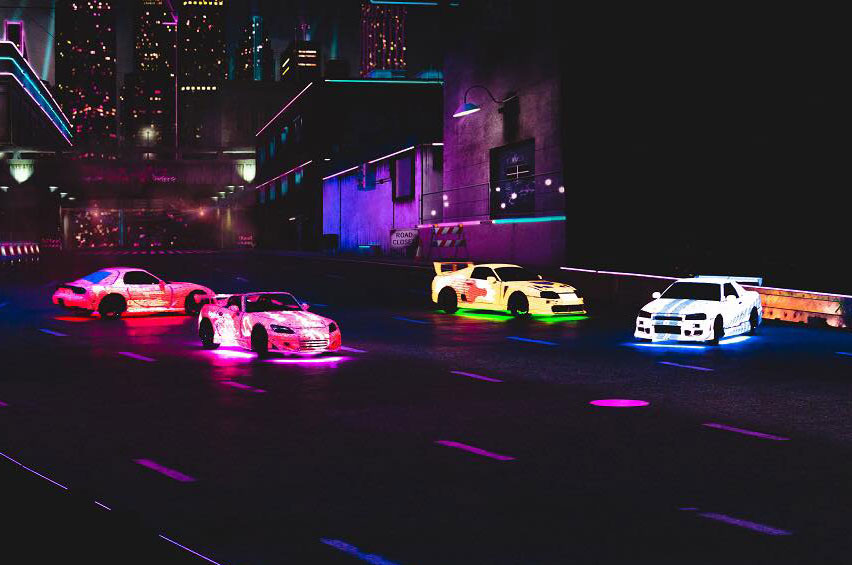 It's impressive stuff and helps to illustrate why this show has cost £25 million to create. But still, it's the stuff of a child's dream, rather than an adult's. The same can be said for the storyline, which requires input from the crowd through the use of coloured voting cards. In one scene, spectators can vote on what modifications to apply to a Mitsubishi Evo VIII run by the main characters – a feature that's clearly inspired by video games such as Need For Speed – making the show interactive.