You might have noticed what one unfriendly observer described as a "multitude of carbuncles" residing on the Jaguar I-Pace bearing Waymo's self-driving tech that was revealed at the New York motor show.
Because the I-Pace is such a beautifully designed car - and true to head of design Ian Callum's philosophy of not over-designing - these additions are all the more prominent. Even one Waymo official conceded that there had been a debate before unveiling the car about whether to adorn it with today's actual sensors or to guess what they might look like when versions of the car are on the road for public use in 2020. Bravely, they chose the former.
But here's a thing to get you thinking, sparked by a remark from Waymo CEO John Krafcik when he raised the question of what might make potential passengers of self-driving cars more confident to try the vehicles: beautiful design with sensors hidden out of sight or cars that prominently display the technology they'll be using.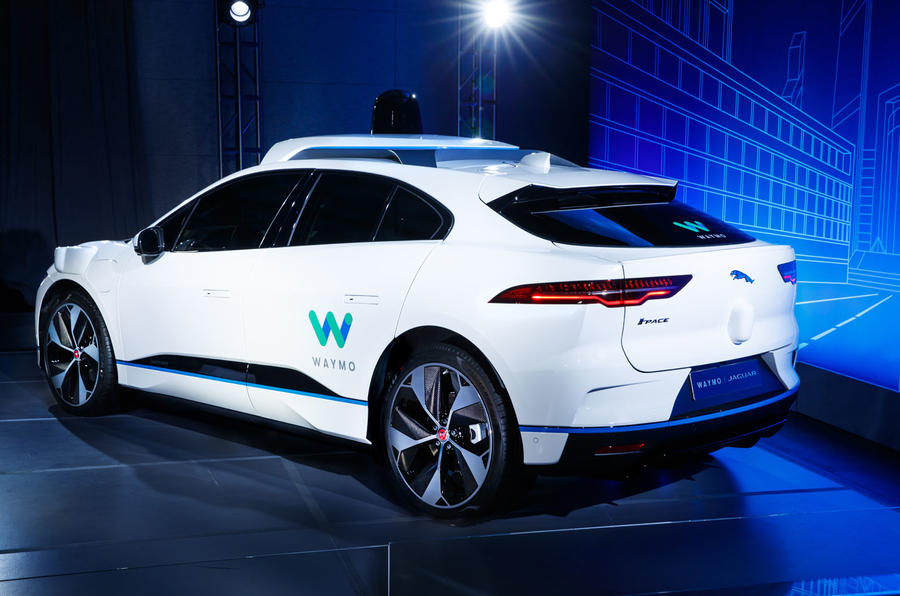 Jaguar deal could encourage Waymo to start autonomous tests in Britain
"I think you might see a different dynamic taking shape, where the self-driving technology is both prominent and celebrated," said Krafcik.
And when you stop to reflect on that, it's easy to realise he may have a point, especially when the cars are 'ride-hailing' vehicles that you summon - as you might an Uber today - just to get somewhere. Certainly when I've summoned a car via an app, I've never worried too much about what brand will pick me up, nor what state it will be in; just that the driver knows what he or she is doing and that the vehicle is roadworthy.
Stretch that thinking and, yes, I think I would rather know that the self-driving car I am in hasn't sacrificed an iota of its navigation abilities just to look better. From inside the cabin, I imagine I'd soon forget what I couldn't see on the exterior, as long as I was proceeding in the right direction in a safe manner.
More content:
New York: Autocar's show star cars