The original Fiat 124 Spider was a quietly remarkable product. Elegantly styled by Pininfarina, it was on sale for 19 years with hardly any changes to the looks and only modest updates to the running gear.
Although sales were never rip-roaring - it averaged around 20,000 units per year over its life - it did much for the Fiat brand, especially in the US where upwards of three quarters of production was sold.
Read our review of the Fiat 124 Spider
Indeed, while a recession and fuel crisis killed the car in Europe in 1973, it was re-engineered to meet the pollution and safety regulations demanded for 1975 model year cars in California and the wider US.
So robust was demand for the 124, that when the Fiat nameplate was withdrawn from the US in 1982, sales continued for another two years under the Pininfarina badge.
Read our review of a prototype Abarth 124 Spider
The 124 Spider also produced a genuine icon model in the form of the Fiat Abarth 124 Rally, which was successful in European competition before it was usurped by the classic Fiat 131.
No surprise, then, that Fiat wants to revive the roadster when the Fiat brand is again engaged in the super-competitive US market.
The latest sales figures show that the Fiat 500, 500L and recently introduced 500X look like they will add up to a modest 48,000 units across 2015.
So, the new 124 will surely help Fiat's image of being cool and funky and the roadster format is certainly more in tune with the US tastes than the tiny 500. Indeed, the larger 500X SUV became Fiat's best selling model as soon as it was launched in the US.
The 124 will not substantially change Fiat's fortunes in the US, but it is a gamble in the sense of being so obviously derived from the new Mazda MX-5.
The original 124 is one of Fiat's solid-gold heritage models, but Fiat could be running a risk by selling a new model that is not as authentically Fiat as the current 500 family.
A short history of the Fiat 124 Spider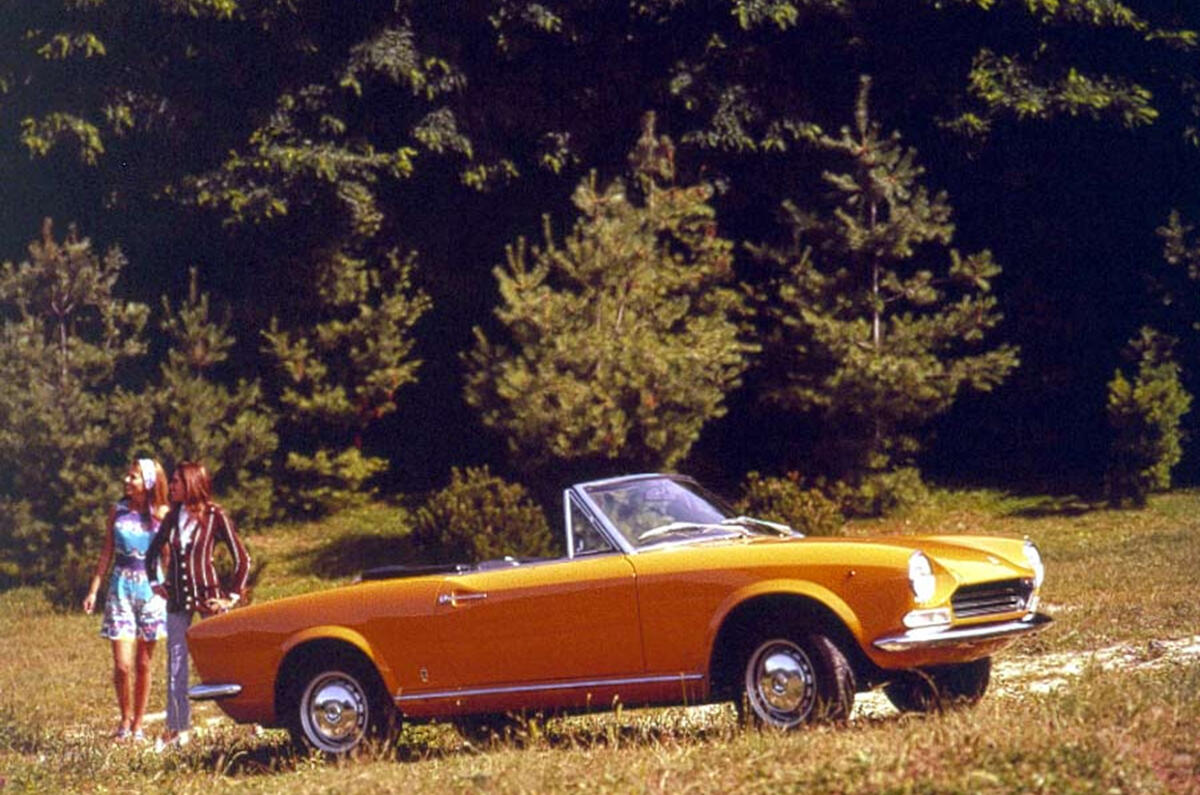 1966 The 124 Spider makes its debut at the Turin motor show. Designed by Pininfarina stylist Tom Tjaarda, who worked on the Ferrari 275, the car goes into production with a 1.4-litre twin-cam motor producing 89bhp. It reaches the US market in 1968.