Not much similarity, you may think, between Mark Fields – who has today been removed as Ford CEO – and David Moyes, in recent years a serially unsuccessful football league manager. But over the past few years both men have had almost exactly the same career experience.
Moyes famously took over Manchester United straight after Sir Alex Ferguson's 27-year train of unrestrained success, and failed to measure up. Fields took the wheel at Ford from Alan Mulally, the ex-Boeing chief who achieved national treasure status in the US snatching the Blue Oval from the jaws of bankruptcy, but on his three-year watch the value of the company's shares dived 40%.
The experience of Fields and Moyes underscores the extreme career risk many a successor runs when following a high achiever who is also a character. Their story shows that big businesses tend to thrive when, as well as making good decisions, their leaders are dominant, larger-than-life characters.
Fields worked well with Mulally – and was even credited with helping invent Mulally's 'One Ford' mantra that stripped away attention-sapping activities that didn't fit the brand's core philosophy – but he always had trouble coming across as the decisive go-getter who knew by instinct what was next for Ford.
What is more, he never quite managed to convince people that he loved or knew much about the product; I remember thinking this in interviews years ago on our side of the Pond. Nice guy, everyone said, but what's he for? Now come reports that the Ford board is "alarmed at the deterioration of Ford's business", even though it continues to earn big-time from its F150 cash-cow. Fields, insiders suggest, has been spending big-time on autonomy and electrification, while the core business drifts.
Fields started off his time in charge in 2014 telling the world that the successful One Ford philosophy would continue as if Alan Mulally were still running it – what else could he do? – but if anything he tried too hard to build gravitas. I well remember my own disappointment when, at the Detroit motor show, he filled a vast stand, usually heaving with new machinery, with dozens of students sitting at specially set-up desks, tackling a "car company of tomorrow" assignment. It hardly seemed appropriate.
Another difficulty for Fields was that he'd hardly settled in the chair when the world started talking constantly about hybrid, electric, autonomous, driverless and connected cars – subjects that fascinated the daily press and the early-adopter world as much as they scared the lovers of everyman cars and trucks who had stuck with Ford through thick and thin.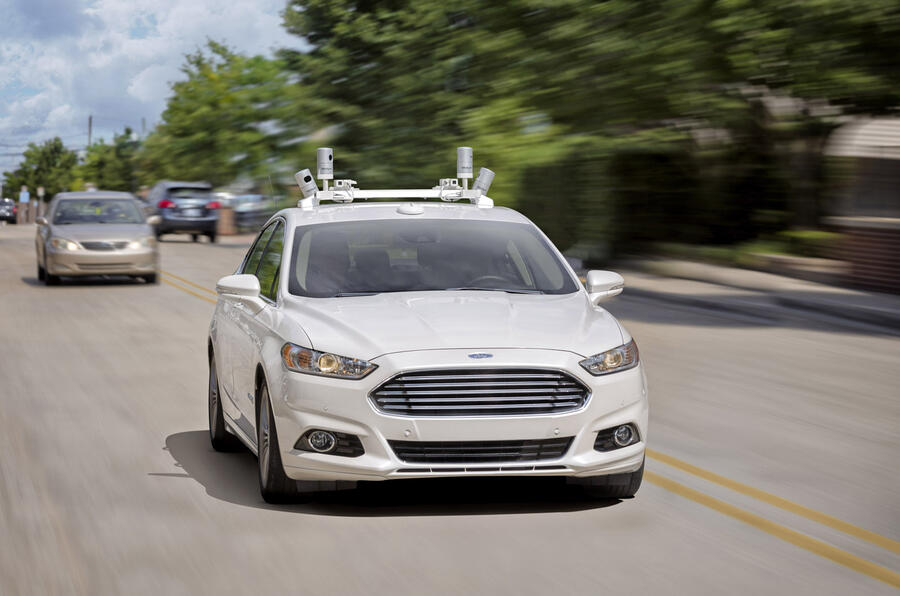 Ford, more than any other major automotive brand, requires its bosses to come across as 'car guys'. Fields tried to use his own prestige to win supporters for these new cars without much success; there's an embarrassing recent video from last August showing him announcing that the Blue Oval would have fully autonomous cars by 2021 in which he clearly expects an audience reaction but nothing is forthcoming.
This rise of interest in 'new stuff' badly needed to be balanced with a continuing obvious commitment to what Ford had always done best, a fact supported by two other reported developments: the departure of global public affairs boss Ray Day, and the further promotion of European president and CEO Jim Farley, an arch-enthusiast who races at Classic Le Mans and has overseen the rise of a vital Ford Performance arm, heavily influenced from Europe.
Fields' replacement in the big job, Jim Hackett, comes from the smart mobility side of Ford's business and isn't well known as a traditional car guy. Perhaps he doesn't need to be. The latest move is understood to have been orchestrated by chairman Bill Ford and his board – and it was Ford who convinced Alan Mulally to take the big job back in 2006. Shareholders will be hoping this latest move carries the same inspiration.