Utter the words 'old French car' to a mechanic and they might just run a mile.
Not exactly famed for their electrical integrity, cars like my 121,357-mile Renault Clio Renaultsport 182 are known as much for throwing random warning lights on as they are for being great driver's cars.
That's why it's an especially nervous moment when I turn the ignition key for the first time in nine months. Will I be confronted with a spectrum of warning lights? Will there be an electrical fire? Will it explode?
Miraculously, none of those things happen. It takes just two turns of the engine for the Clio to burble back into life, and the car creeps out of the garage it's been sheltered in since June 2016 with no stuttering from the engine and no creaks from the suspension. It rolls back into the sunlight like it'd only been parked up yesterday - which is odd.
Part 1 of Life with a used Renaultsport Clio 182
It's odd because the reason I'd abandoned it under covers was the permanent presence of an illuminated engine management light, following the arrival of an untraceable and unpredictable misfire. Yet here I am confronted with a seemingly healthy Clio. Has hibernation fixed the problem?
After two miles it becomes clear the answer is a resounding no. Low and behold, the engine management light flicks on and when left to tick-over, the engine is lumpy and at times feels like it wants to stall. The car is also clearly still slightly slumped on its right front corner, although there are no 'bings' or 'clangs' when pottering over bumps, as you might expect there to be with a broken spring.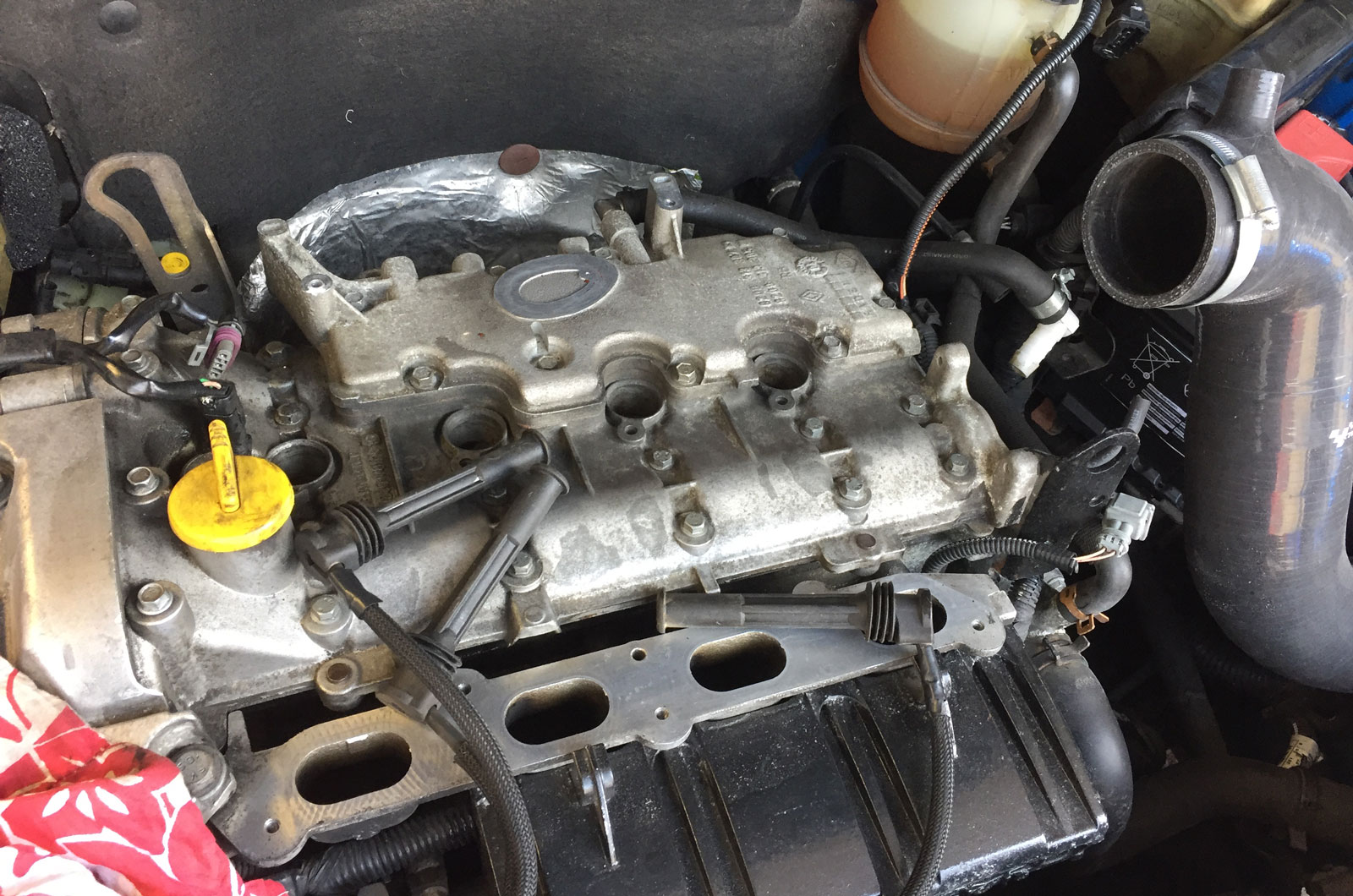 No bother, because this first trip is to TD Auto Repairs in Cheshunt, Hertfordshire, where the car is going in for a full health check. So, as I hand over the keys to the garage's owner, Tony, who knows my car well, I do so expecting it to be returned with a lengthy list of faults.
Because this is an old French car, however, nothing is predictable, so when I return to collect the car, I'm almost unsurprised to hear Tony and his team proclaim that the car is in good health. The warning light is off, the engine is running smoothly and there's no cracked spring. It's like the car is playing tricks on me.
My dad, the poor mechanic obliged by blood to work on anything I break, suggests switching the ignition leads from the larger diameter aftermarket ones that are fitted to standard Renault parts. "The issue can't be caused by the plugs, coil pack or injectors," he says, "because they were all replaced last year." He's right.