Why we ran it: To discover if Vauxhall's revamped compact crossover can excite in a congested class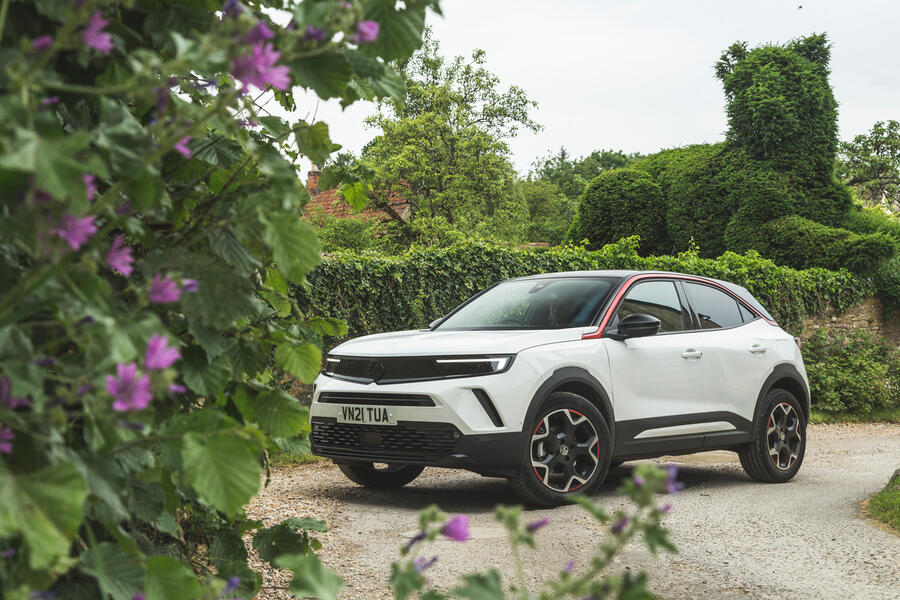 Life with a Vauxhall Mokka: Month 5
It looks the part, but has it displayed the real-world substance to underpin that? - 2 February 2022
Of all the cars that have been on my driveway, I've yet to have one that sparked quite as much curiosity as the Vauxhall Mokka. That means I'm in a great position to answer our original question: can the firm's second model under Stellantis ownership stand out and excite in what is quite possibly the most crowded vehicle segment right now?
I won't give my full conclusion yet (although, spoiler, it'll be a positive one) but let's start with the styling. The previous Mokka was rather uninspiring in most departments and had frumpy, bulbous looks. It wasn't the worst car in the world, but this new, second-generation model is a completely different proposition. Months into my Mokka 'ownership,' I would still find myself climbing in and thinking: "Yep, that's still a great- looking car." Chief sub-editor Kris Culmer, also a custodian of the car, was a fan of the updated styling, too.
On several occasions, interested bystanders came up to me and asked, in a roundabout way, what I liked and loathed about it. I always found there was far more to say about its good points than its bad.
Driving the Mokka was a mostly relaxing experience and our car has certainly been up, down and around. I took it to Yorkshire, Cornwall, Lanarkshire and Perthshire, the very centre of London (after a typical England penalty shootout performance) and just about everywhere in between. Kris took it to Belgium, where it completed the final few of its 7987 miles with the Autocar team at the wheel.
The 1.2-litre turbo petrol engine in our car produced 128bhp and the power delivery was smooth and effortless, traits emphasised by the eight-speed automatic transmission. (A cheaper, six-speed manual is also available.) The Mokka was particularly good on the motorway, where overtaking was never an issue and the adaptive cruise control really came into its own.
Things weren't quite as impressive on country and urban roads, though. Vibrations in the cabin became more noticeable at slower speeds, especially on pockmarked roads, a characteristic that was probably exacerbated by the 18in wheels fitted to our test car. It was never uncomfortable, although the ride quality felt noticeably rigid in these circumstances. Talking of comfort, there was ample leg and head room up front, the seats felt accommodating and the driving position was decent.