Why we ran it: To gather real-world, big-miles knowledge of a variety of car, the plug-in hybrid, we'll be seeing much more in the clean-air future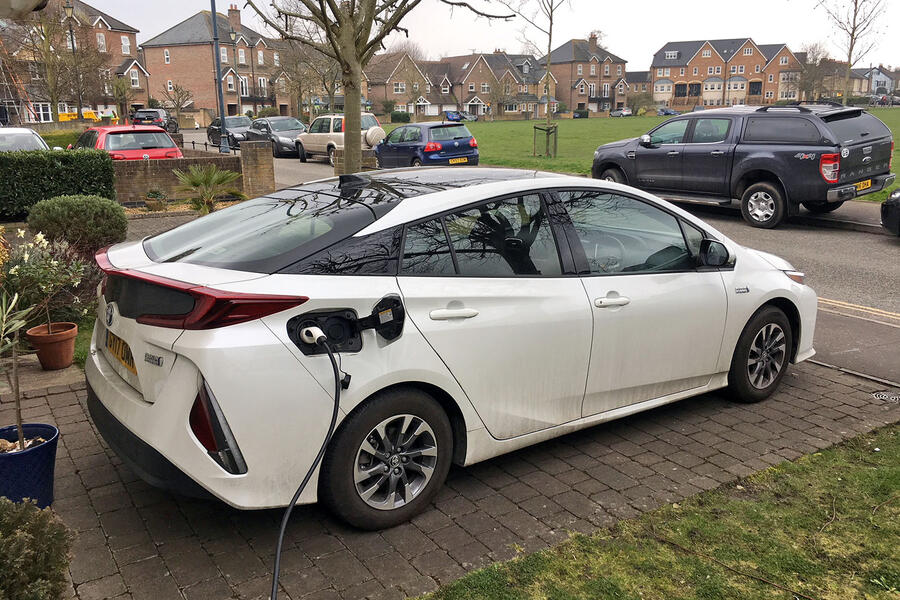 Saying goodbye to the Prius plug-in
It'll be dull, people said. Lots of them did. Not my colleagues at Autocar, who know the Toyota Prius as the most reliable and economical of Toyotas, but friends in the wider world who heard we were planning to do 10,000 miles in the plug-in version of Toyota's best-known hybrid.
These people had clearly done too many miles in old-shape Toyota hybrids, ground down by night-and-day minicab use. Certainly to some people a Toyota Prius only means one thing.
Me? I was excited by the idea. I've grown to enjoy the serenity and precision of electric cars, I've got religion (most of the time) when it comes to saving petrol, and I've always liked Toyota's way of doing things. Besides, I always felt we had a bit of unfinished business where the Prius Plug-in was concerned.
Back in early 2017 when we first tested it, we were rather lukewarm because it cost £7000 more than the lighter, shorter non-plug-in version, and that made it bad value we said. But life has changed and will change more.
Having a car that will do about 30 miles a day on electric power alone has become a much more important property than it was, and the drivers who only buy cars like these for the tax advantage but never actually plug it in are at dwindling. Oh, and Toyota cut the price of the Prius Plug-in after our initial drive.
Unlike some, I was not hampered by abiding displeasure of the way the Prius looks, either. The low nose, radically raked screen, comparatively small frontal area, bluff rear end and discreet but effective rear diffuser are all reasons for this car's frugality and I like them for that.
The drag factor is just 0.25, something you pretty soon come to realise at the pumps, where you never seem to be able to spend more than £40 in one throw.
Also important is the body's generous overall length of 4645mm that makes the lines so sleek and provides some extra space over the standard Prius for that 8.8kWh traction battery under the boot floor.