Why we're running it: To see if this hybrid can strike the sweet spot between a car and a van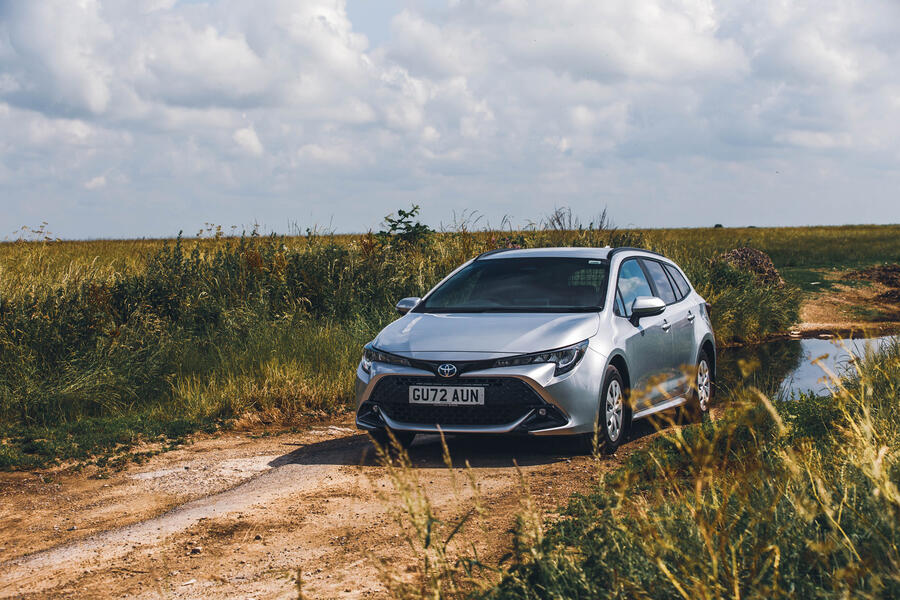 Life with a Toyota Corolla Commercial: Month 2
Of course, practicality is the Commercial's strong point - 16 August
There are endless cubbyholes in the cabin to stop things rattling about or being left on display, with ample space for your phone, wallet and keys in the centre slot alone. The heated seat switches, just ahead of the gear selector on the centre console, are ideally sited to sneakily turn on your passenger's one if you are feeling a bit mischievous, too.
Mileage: 5839
Our electrified Corolla is a noisy machine - 2 August
My hybrid van's electric motors make some very strange noises. They clunk and groan like nothing else I've ever been in, even ticking like a well-hidden time bomb every now and then. While I'm on this topic, the noise that emanates from the car at low speeds is actually louder than that from the four-cylinder petrol engine, due to pedestrian safety regulations.
Mileage: 5100
Life with a Toyota Corolla Commercial: Month 1
Lights that alert you to potential danger can sometimes be literally a lifesaver - 26 July
One of my main gripes with modern cars – shared with my colleagues, my family and very nearly everyone I've ever talked to about them – is the overzealous warning system that can be an absolute pain in the proverbial to turn off.
In the Corolla, though, the vast majority of these systems just make sense. Included in the £29,440 base price is lane keeping assistance, active cruise control, emergency steering assistance and collision avoidance, all working thanks to a small radar system hidden away behind the front grille. The best part about it? Unlike a few other systems I've tried, they actually work and aren't too overbearing.
The active cruise control is simply sublime. Although it's initially complicated to activate (you need to hit the buttons in the right order, or you'll simply be given a pretty unhelpful message telling you to go and check the owner's manual and come back once you know what you're doing), it's one of the best things you could ask for in slow-moving traffic. When active, it takes control of the accelerator and brakes and seriously firms up the steering, gently suggesting to you that you really ought to leave it alone as it knows what it's doing.