What is it?
The second-generation Smart Fortwo Cabriolet Electric Drive completes a trio of pure-electric models from Mercedes-Benz's increasingly relevant EV city car sub-brand, following on from the earlier Fortwo ED and Forfour ED, with which this new open-top shares its zero-emissions drivetrain.
With a claimed range of just 96 miles, the compact two-seater will require you to forget about extended journeys or simple once-a-week recharging. But what it lacks in overall range, it more than makes up for in its sprightly performance and outright manoeuvrability in congested city streets.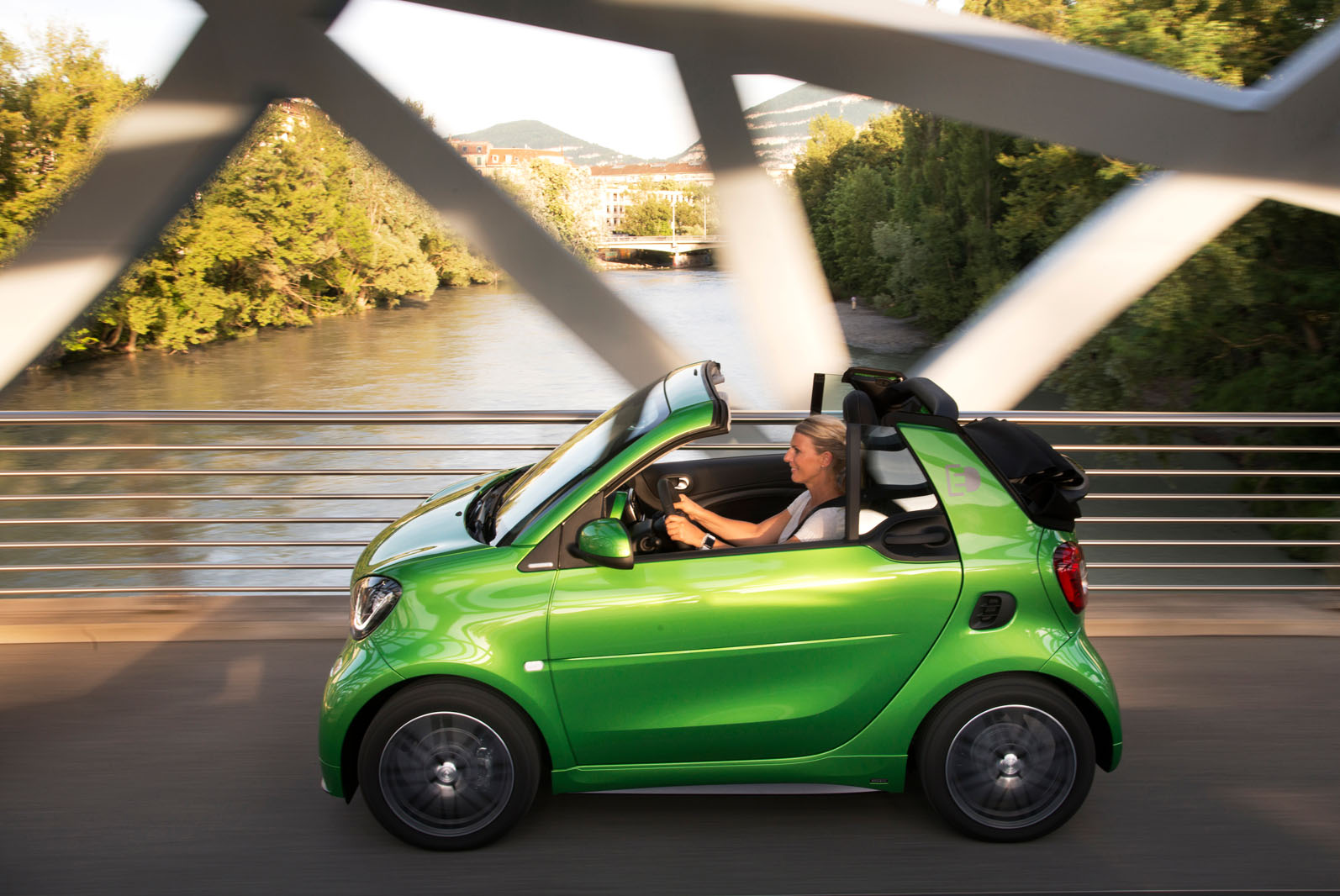 Power comes from a rear-mounted electric motor produced by Mercedes-Benz alliance partner Renault, which also uses it in the Zoe.
In the Fortwo Cabriolet ED, the three-phase synchronous unit is tuned to deliver 81bhp and 118lb ft of torque. That's 5bhp and 22lb ft more than the Bosch motor used by the old Fortwo Cabriolet ED, but 7bhp and 44lb ft shy of the larger and heavier Zoe.