What is it?
The Peugeot 5008, which is no longer a people-mover, as you may have noticed. That may seem odd, considering it's a car whose reason for being is that it has seven seats, where its sister car, the 3008, does not. Now the 5008 is an SUV – albeit an SUV that won't ever be available with four-wheel drive.
But be that as it may, whichever three letters are used to describe the new 5008's particular niche, or Peugeot's reason for repositioning it, what matters is whether this is a good seven-seater. And, after first inspection, we'd say that it is – although perhaps not the very good one they'd have you believe.
The car goes on sale in the UK in June, in a range that mirrors that of the shorter 3008. It will be offered with a choice of petrol turbos engines making between 128bhp and 163bhp, and 99, 118, 148 and 178bhp diesels, most of which can be mated to a choice of six-speed manual or six-speed torque-converter automatic gearboxes. Rated CO2 emissions do a lot to recommend the car and will mitigate the effect of what are likely to be fairly expensive prices when they're announced later this year for company car drivers. Generous equipment levels will have the same effect, of course.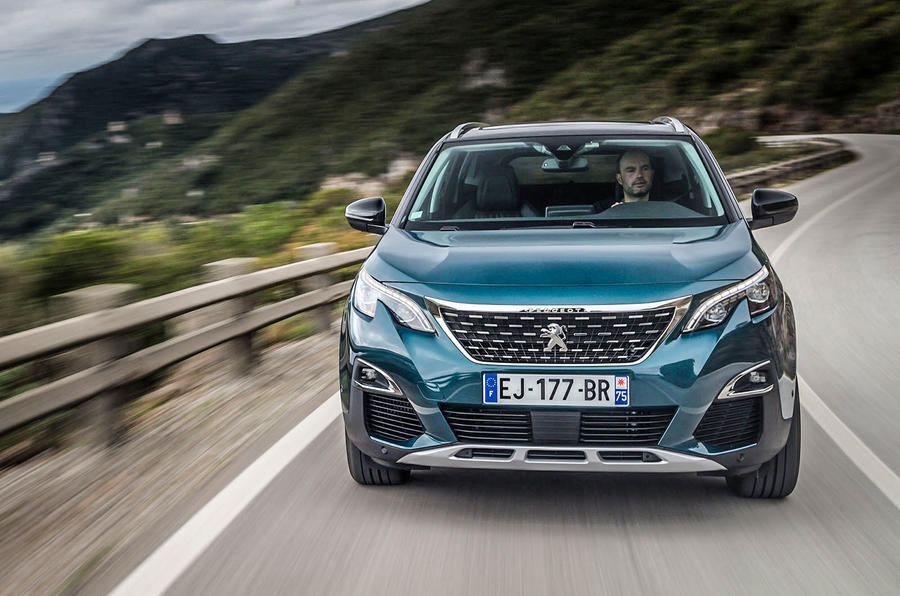 And for anyone disappointed by Peugeot's decision to leave out a conventional four-wheel drive system here, it makes amends with an option called Advanced Grip Control, which bundles multi-modal traction control and a hill descent control system with Continental ContiCrossContact hybrid on and off-road tyres.