What is it?
At the first showing of the new Peugeot 208, the French firm brought along a 205 GTi to display alongside it. That was a bold move, given how fondly the old car is remembered.
Similarly bold is Peugeot design director Gilles Vidal saying the new 208 looks like a "sexy little hot hatch" and Peugeot's new tagline of 'unboring the future'. None is the sort of thing you'd do unless you were confident you were regaining your mojo.
This is our first chance to find out whether Peugeot is doing so with the new 208 and electric e-208, albeit in prototype form and only on a short route around a test track in France. And there's more to do before the car's launch at the end of the year, so no star rating. You can find out a lot in a short space of time, though.
Let's begin with the architecture. The 208 sits on the PSA Group's small modular platform, CMP, which will also sit beneath small Citroën and DS models and the Opel/Vauxhall Corsa. It could be that the new 308, Astra and other mid-size PSA cars will use it too, but that's a choice each manufacturer will make independently. The smaller of PSA's two platforms has a full battery electric option, the larger one a plug-in hybrid option that can even give four-wheel drive.
For superminis, front-wheel drive and a full electric option it is, then, with both internal combustion engine (ICE) and electric variants looking much the same, bar some details. The idea is that electricity is just another form of powertrain – you pick diesel, petrol or electric depending on your driving. It's whatever's most convenient for you, not a philosophy.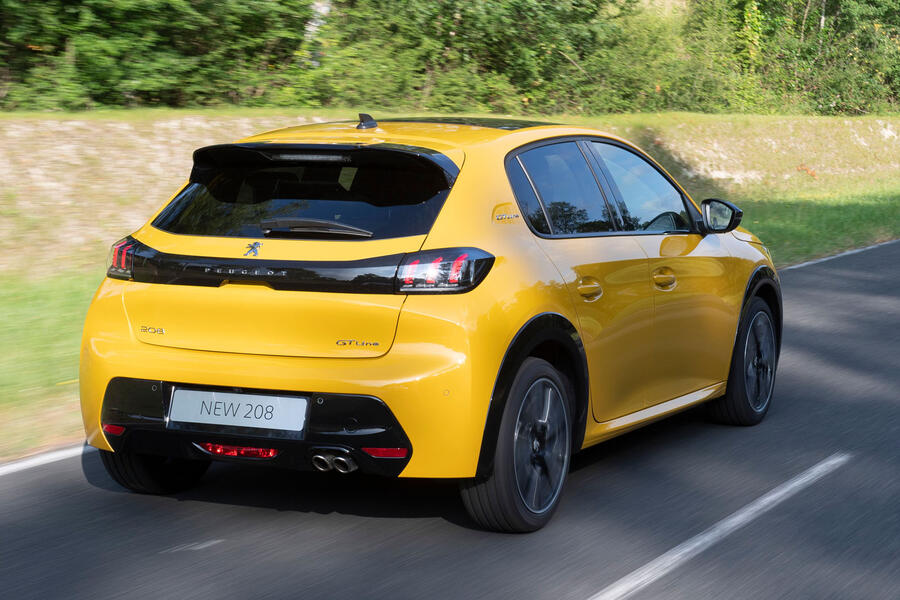 In the DS 3 Crossback, the only CMP production car we've driven so far, it's hard to see that this has compromised things too much. In some ways, the beauty of a pure EV platform is that you can put mechanicals where you want to and thereby maximise interior space, and this misses out on that opportunity. But PSA's reckoning makes sense on mass-volume cars: if you want to keep your manufacturing options flexible, putting all your drivetrains on the same architecture means different versions roll down the same production line in the quantities relative to the amount people want each one.