Why we ran it: To find out just how beguiling this practical version of McLaren's most usable sports car is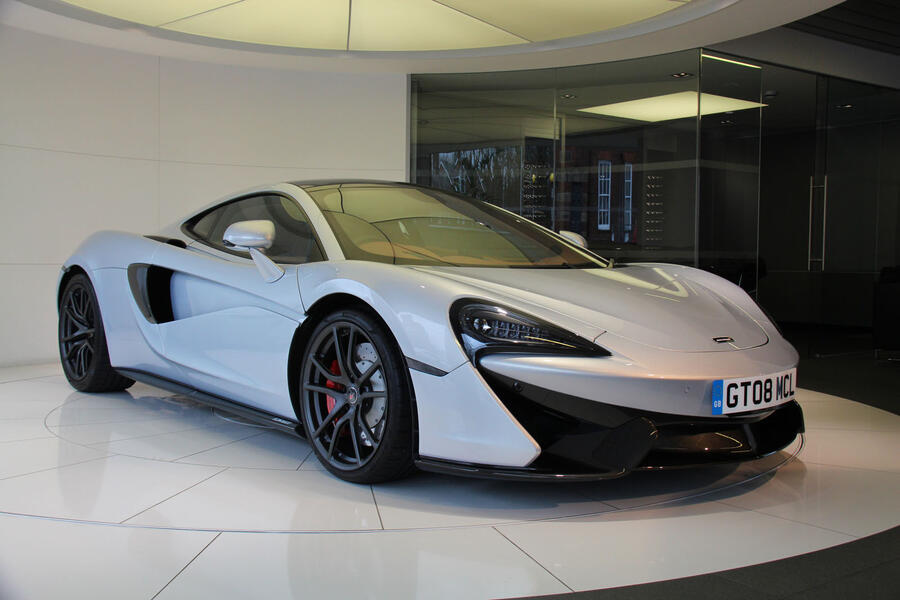 Life with a McLaren 570GT: Month 5
Saying goodbye to the McLaren 570GT – 28 December 2017
Six months and 8000 miles with a 200mph McLaren has to be bliss, doesn't it? Well, yes. Mostly.
Hearts will not bleed for a person forced to give up a £180,000 supercar as their daily drive after only a few weeks (previous incumbent Dan Trent having earlier moved on to pastures new, leaving yours truly with the key). But so captivating is the vicarious supercar ownership experience, and so memorable is McLaren's first attempt at a grand touring sports car, that letting it go was a proper wrench.
With limited mileage remaining in our allowance before the car had to be returned to McLaren, I couldn't do everything I would have liked in my time with it.
If I had, McLaren would have probably had the first 30,000-mile 570GT on its hands, and that might have been tricky to sell just a few months after launch.
The highlight of a few weeks with the car was a drive to Wales, where the 570GT could really show off its breadth of ability.
On the motorway, it was brilliant (bar some very loud thumps over catseyes); around town, it stopped traffic both on the road and on the pavement; and up in the Brecon Beacons, it was every inch the bona fide supercar.
Penultimate drive in the #SuperTrent McLaren. Sob. Any requests for the final short go?N.B. Divas only. pic.twitter.com/ScQTz6xlKD

— Matt Bird (@PHMattB) September 21, 2017
The 570GT may not feel hugely different from the 570S in terms of character, but its slightly softer edge paid dividends on this trip.
The McLaren was a joy on any drive, be it in Wales, the humble commute, mooching around with friends or trundling along a motorway. Traits that are becoming McLaren hallmarks shone through on every journey: beautifully feelsome, hydraulically assisted steering, tremendous visibility, superb wheel and body control (with a sumptuous ride) and, without wishing to put too fine a point on it, incredible speed.
That this is one of McLaren's least powerful models remains a completely barmy concept to me.
The way the 570GT piled on speed – once beyond some initial turbo lag – never failed to amaze, the acceleration relentless, thrilling and addictive. The dual-clutch gearbox – of McLaren's own design, don't forget; not borrowed from elsewhere – was the perfect accompaniment.
The noise never quite thrilled as it should, though, even with the £3240 sports exhaust reinstated from the more focused 570S. It whooshed and gurgled and fizzed like a really exciting turbo, but there wasn't enough from the V8 to really get the blood pumping, beyond an aggressive blare.