What is it?
A mildly updated version of the Mazda 3 hatchback and a rival for almost everything else in the C segment. Mazda names the Kia Ceed and Hyundai i30 as the cars it most wants to compete against, but in truth the 3 is taking on everything from the Ford Focus to the Skoda Octavia.
Until now, the 3 has been well received. We like its interior space, economical diesel engines and agile handling, but with the car having been on sale since 2013 - and the next-generation 3 not due until 2018 - updates were needed to keep it competitive.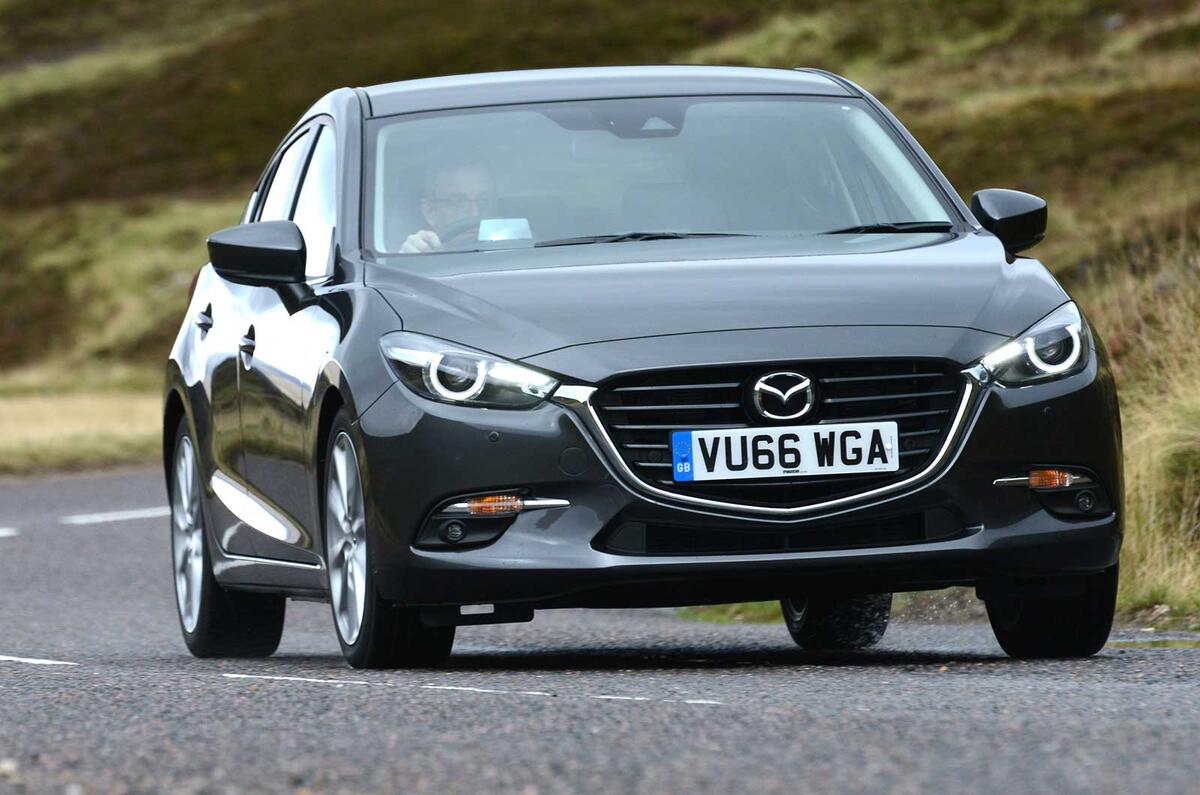 Changes to the car's styling are minor, including a new grille to put the car more in line with the Mazda CX-3 and facelifted Mazda 6 saloon, new LED headlights and a revised rear bumper, but it's in the chassis where most of the work has been done. Mazda's G-Vectoring Control (GVC) system is new here, although it already features in the 6. It delivers minute and imperceptible variations in engine torque to the front wheels, allowing the 3 to corner with more stability and reducing the need for mid-corner steering inputs from the driver. It's also claimed to improve ride comfort for passengers by reducing mid-corner lateral forces.
Also new are various interior upgrades: there's a new plastic trim around the window switches, larger door bins, a full-colour head-up display on Sport Nav models and a new leather steering wheel. Mazda has also done away with its mechanical handbrake in favour of an electric version.