Why we're running it: To see if the Japanese firm has managed to inject any of its flair into the family-friendly Mazda CX-5 SUV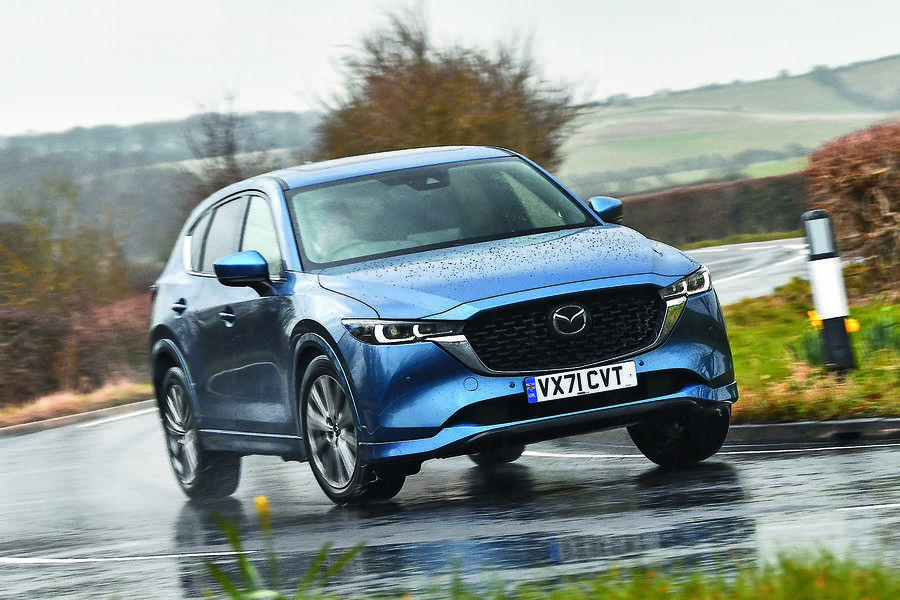 Life with a Mazda CX-5: Month 1
Welcoming the C-X5 to the fleet - 11 May 2022
It can't be easy being Mazda. The Japanese company tries like mad to forge its own path – building the MX-5 when no one else is producing cheap sports cars, or whacking a rotary engine into a 'suicide-doored' coupé, or even plugging away with naturally aspirated units when everyone else is downsizing and turbocharging.
We all admire the brand and its tenacity. And then we all toddle off and buy the latest German SUV. Same old, same old.
But even Mazda can't buck the inevitable forever and is now making headway along a similar path:last year in the UK, 60% of its cars were of the SUV variety.
So here we are, staring at our fleet's new and facelifted Mazda CX-5 and wondering whether it's going to be bonkers or boring. To be fair, it's a family SUV, so it's a more nuanced question than my slightly glib phrasing, but the point remains: has Mazda managed to inject enough of its cool gene to make this car stand out in what is an increasingly crowded market?
The looks are certainly a good start. Where some are shouty and a bit too try-hard – Kia Sportage, anyone? – the Mazda is more understated and a good example of the Kodo design language. Maybe not as sharp and distinct as the 3 hatch, but it's handsome nonetheless. In our optional Eternal Blue Mica paint (at £580, the only option on the car), it's a classy thing in the school drop-off zone.