What is it?
The Lamborghini Huracán Performante is Lamborghini's attempt to build a track-focused halo car in the style of the Ferrari 458 Speciale and McLaren 675 LT.
In the usual style, it's lighter to the tune of 40kg over the regular LP610-4 and has a bit more power - 631bhp, up from 602bhp. Torque is increased, too, from 413lb ft to 442lb ft with improved response and a chunkier curve thanks to improved response and a less restrictive exhaust system. 
But the Performante's real trick is its Aerodinamica Lamborghini Attiva system, known as ALA for short. It basically offers a high downforce mode for corners and a low downforce mode for the straights, taking just 0.2sec to switch between them.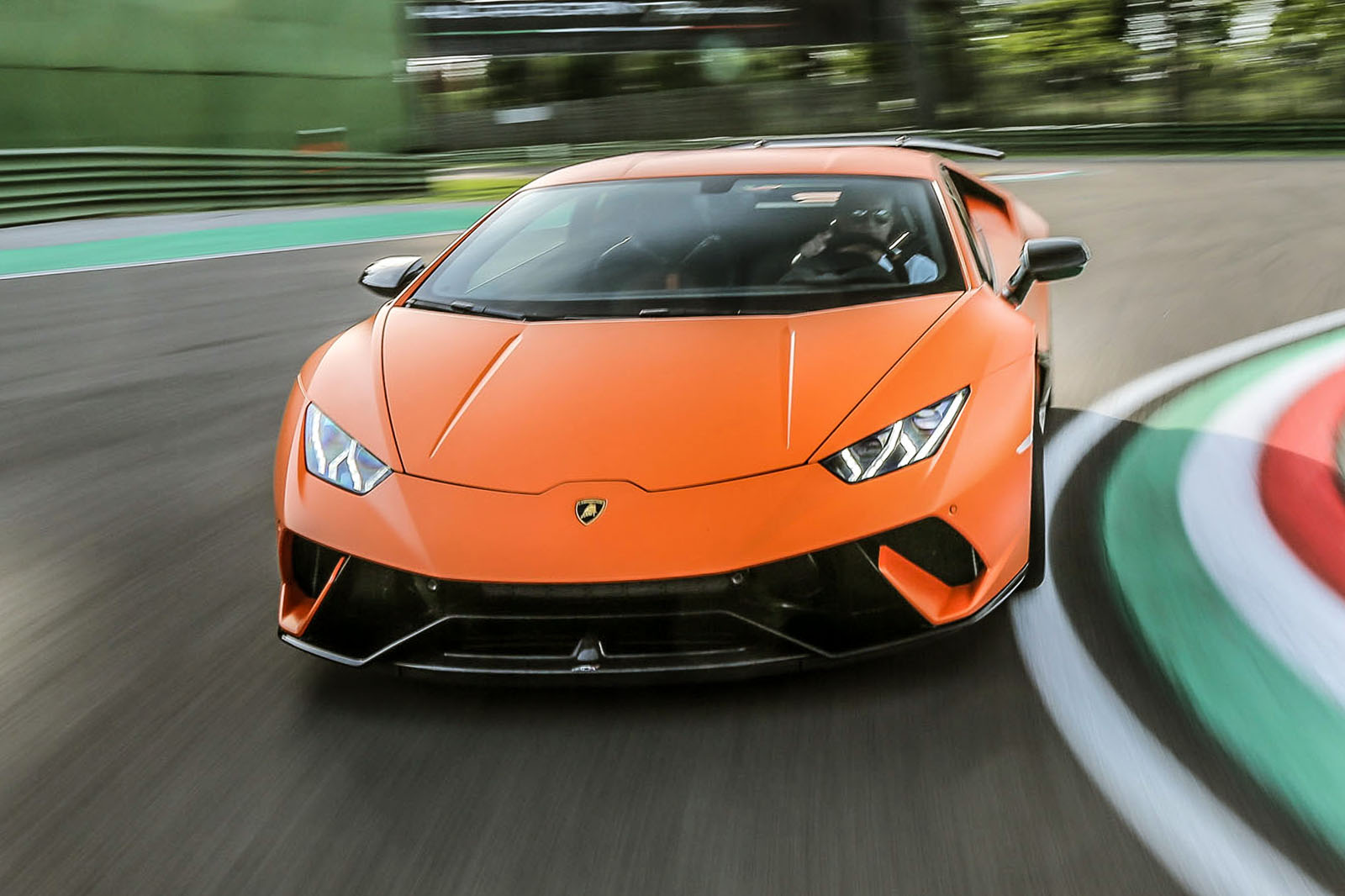 Cleverer still, it can vary the downforce across the rear wing, increasing it on the unloaded wheel to effectively drag the car into the turns upon entry and offer improved traction upon exit. Bespoke Pirelli P Zero Corsa tyres help realise this, and there are optional Trofeos available if you want to try and match that astounding 6min 52sec Nürburgring lap time that Lamborghini set with the car.