What is it?
Just when Europe needed an abuse test for its newly certified WLTP emissions labs, Fiat Chrysler Automobiles has generously provided one in the shape of the new Jeep Grand Cherokee Trackhawk.
This is the first car in a new order of performance SUVs from the original American 4x4 brand. It uses the supercharged 6.2-litre Hemi V8 of the Dodge Challenger Hellcat, which puts a frankly unhinged-sounding 700bhp and 640lb ft at its disposal.
And so the Trackhawk now joins the super-exclusive ranks of two-and-a-bit-tonne 4x4s that can crack 0-62mph in less time than it took the Ferrari F40 in 1987 (3.8sec). This Jeep and the Lamborghini Urus are the founder members of that little club (what a pair), but expect them to be joined by Porsches, BMWs, Mercedes-AMGs and others before very long.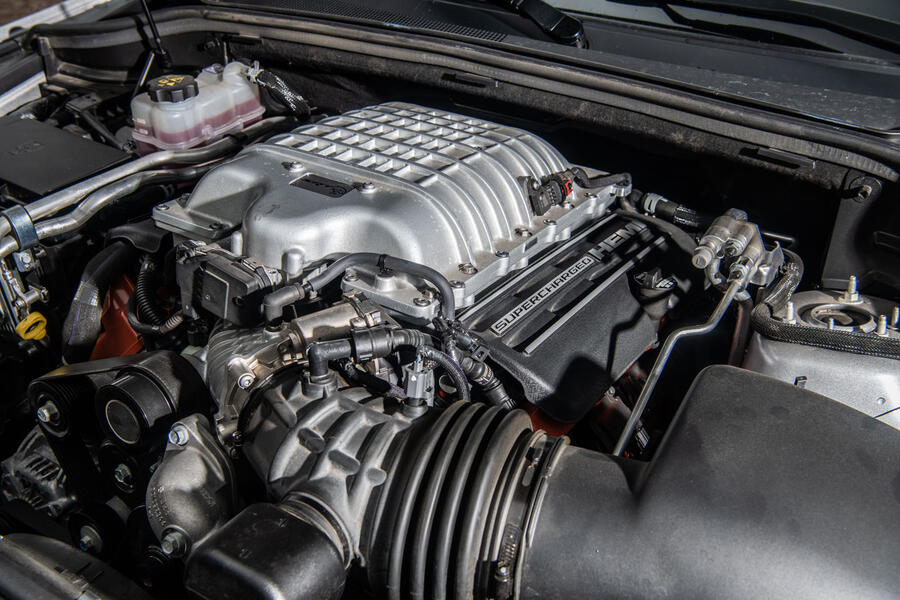 Meanwhile, Jeep has timed this car (and it has an onboard launch control acceleration timing app that allows you to verify this for yourself) doing 11.5sec standing quarter miles – which is pretty much Porsche 911 Turbo or Nissan GT-R pace. And if the mere idea of such a thing seems more than a bit absurd? Just wait until we get on to the reality.