Why we ran it: Competition among family hatches is fierce. So we had seven months to find out if the new Honda Civic is up to the task
Life with a Honda Civic: Month 7
The Civic departs; it'll be missed – 7 February 2018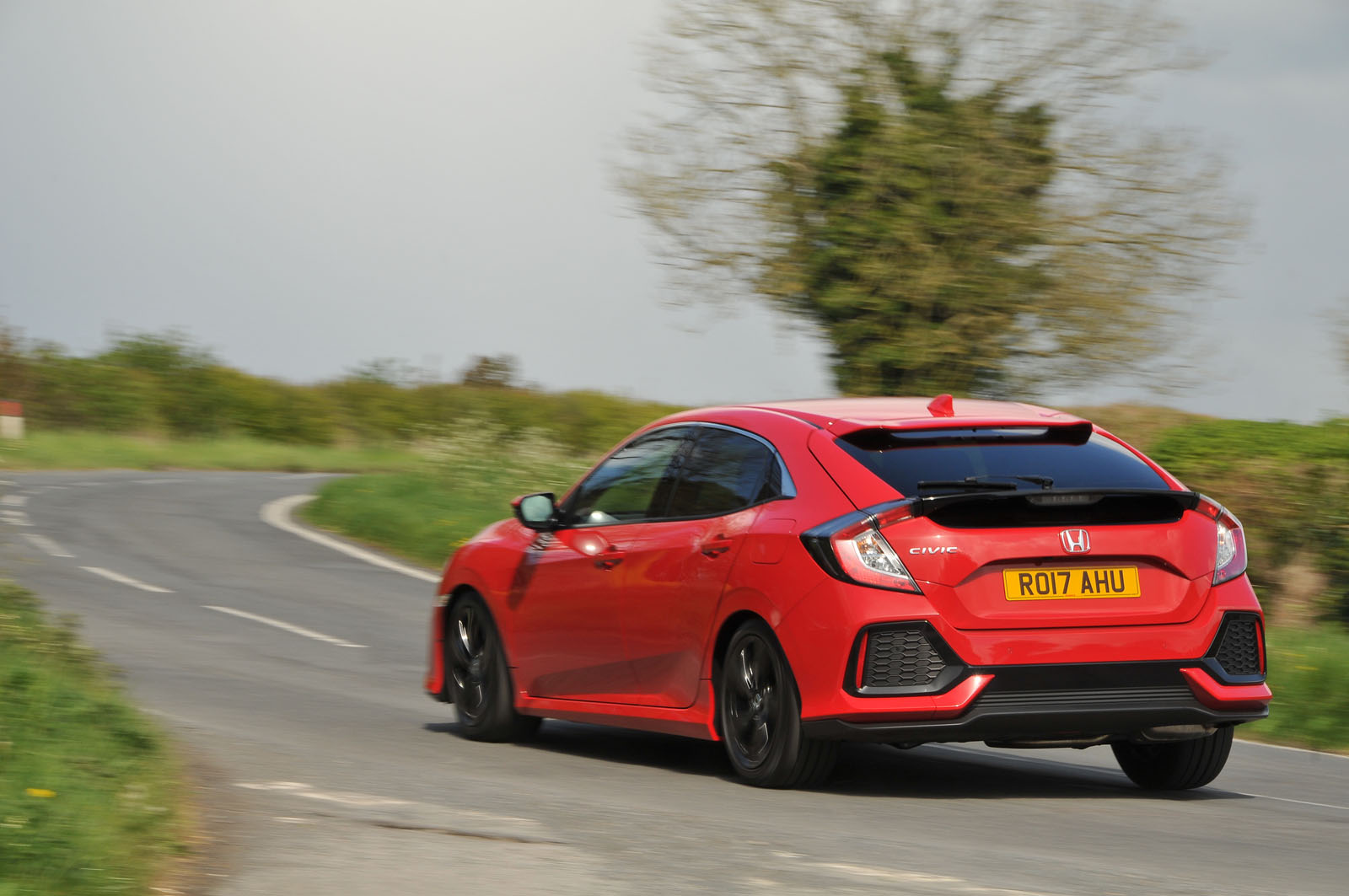 According to an old motoring adage, if you have to measure an improvement, you haven't made one. So there was no need, when we took delivery of our Civic, to reach for the slide rules and tape measures: one drive was enough to tell us that this all-new car was a vast improvement on the model it replaced in nearly every area.
But what people seemed to be far more interested in initially was the new car's raffish styling. At first, I thought it so ugly I was afraid to go near it, especially at night, but as time went by I grew to love it. Our red car with black alloys looked great, and I was often asked if our humble 127bhp 1.0 triple in a mid-spec SR trim was the Type R version. Young people seemed to like it, which should please Honda.
However, according to another old motoring adage, there's no substitute for cubic inches – and, there's no getting away from it, our Civic was rather humbly endowed. We thought the 1.0-litre engine the sweet spot in the range and its on-paper performance looks adequate but, on the road, it could feel a little short of puff, this feeling exacerbated by its unusually linear power delivery and relatively low (5500rpm) redline.
Its economy was occasionally a source of concern too. Our final overall average was 37.6mpg – still good, but not exceptionally so.
It could all get a bit vocal too. The engine produced its own distinctive offbeat burble, but it was the road noise that offended the most. The Civic's fat tyres looked great but their wide footprint could kick up the decibels, especially on motorways.