Why we're running it: To see if an electric SUV is worthy of the Mustang name and, more importantly, if it augurs positively for Ford's future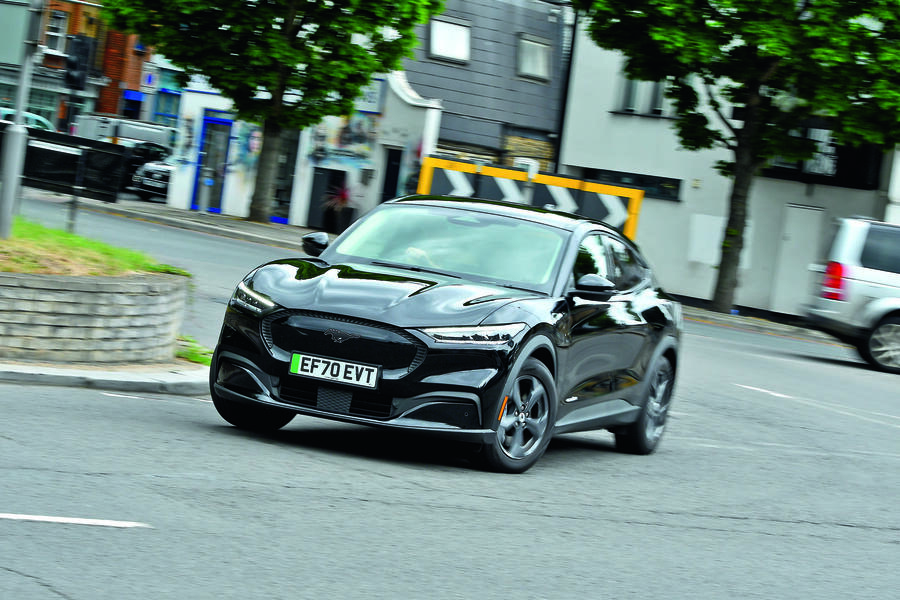 Life with a Ford Mustang Mach-E: Month 2
Charging happy - 27 July
London to Norwich and back, over about 320 miles. I worried right up until I learned of Gridserve's new facility in the region, with 36 charging points, 22 capable of charging at 350kW – far in excess of the Ford's 107kW maximum. I stopped, went to Costa, checked a few things on the (free) internet and returned to find the car full again. Amazing.
Mileage: 12,786
Are you sitting comfortably? We're most definitely not - 13 July
Let me just get this out of the way so I can write about other things until I have to say goodbye: the Ford Mustang Mach-E's ride is verging on terrible, to the point that it makes the car unpleasant to live with.
For a while, I thought it was the wrong side of that critical line, but with experience and by adjusting the settings, I've found a happier place.
The problem stems from a brittle set-up that I suspect was engineered in an effort to make a big SUV live up to the Mustang name. I'm not sure a Ford in my life time has been sold with so little suspension sophistication.
And while the firmness does lend it a pseudo-sporty edge, I soon get fed up with my head playing Buckaroo on a motorway run or dealing with the constant undamped pitter-patter of driving down an uneven road. Part of the answer is selecting the Whisper driving mode.