Why we're running it: To find out if the reborn 500 in fully electric guise is just as charming to live with as it is to look at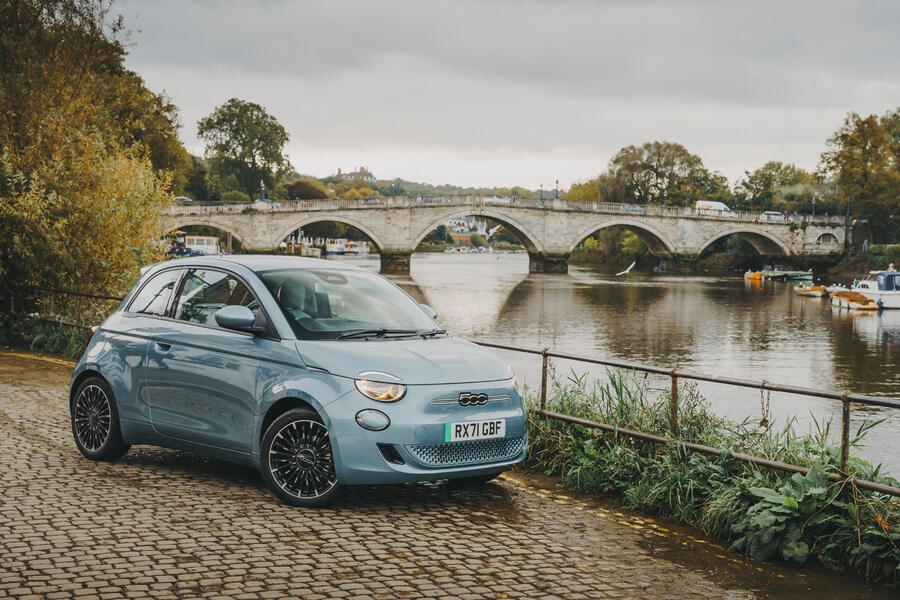 Life with a Fiat 500 EV: Month 1
Frosty reception - 12 January 2022
Cold weather hasn't been kind to the Fiat's range estimate, which is now hovering around 155 miles on a full charge. On the plus side, not having a massive battery means not having to wait an age to charge it, even on a 7kW connection. I accrued around 25 miles of range on a recent 20-minute shopping trip – far better than the paltry single-digit gains that I've seen from larger EVs.
Mileage: 1260
Welcoming the 500 to the fleet - 5 January 2022
It's rare that my wife's reaction to learning what my next long-term test car will be is anything other than indifference, but she was genuinely excited to hear that I would be running an electric Fiat 500 for the next few months.
The fact that we own a petrol-powered Fiat 500 ourselves probably helped. The idea of trying something 'familiar but different' is much less intimidating for a non-car person than some of the large SUVs I've brought home previously.
Her reaction also speaks volumes about the wide-ranging appeal of Fiat's retro-chic city car, which is fast approaching its first year on sale in all-electric form. Fiat 500 owners are a diverse bunch, you see. They're not limited to a single age group or gender, and there's a great many of them, with the model making regular appearances on best-seller lists across Europe. Given that Fiat hasn't dramatically mixed up the formula for the all-electric version, that success looks set to continue.
The new 500 sits on an all-new platform that can better accommodate batteries, but it's only marginally larger than the combustion-engined version. The line-up remains varied, with your choice of hard-top or landaulet, and the styling is definitely more evolution than revolution – albeit with a few modern twists to help the car compete with the growing number of style-led superminis. Size-wise, it rivals the Honda E and Mini Electric, but it can be configured with a big enough battery to challenge larger models, including the Peugeot e-208 and Renault Zoe.