What is it?
When I were a lad, E-numbers were bad. I can still hear my mother telling my father 'Don't give him that, or he'll be ripping down the curtains and setting the shed ablaze again'. Perhaps I was just a difficult child.
Anyway, I was thinking: not all E-numbers should be avoided. In fact, some, such as E12, E28, E34, E39 and even E60, are well worth gravitating towards. These are model numbers for generations of the magnificent BMW 5 Series, so the new G30 – they've dropped the 'E' prefix in the model name now – has 'H' for heritage to live up to.
Especially, as the previous 5 Series, the F10 was, well, a little unloved. It was a solid thing – perhaps too solid, as its portly kerb weight suggested – and arguably a little dour looking as well.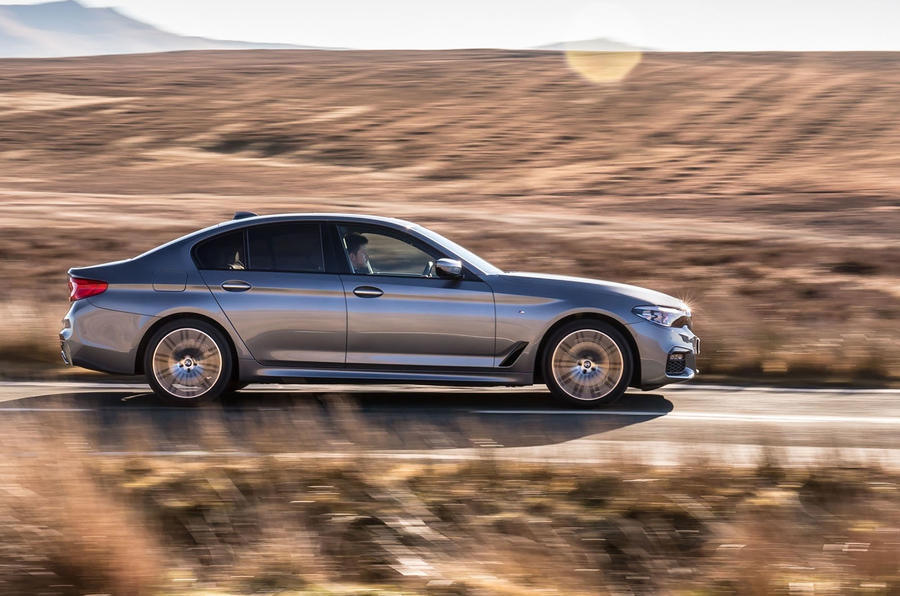 Apparently, BMW itself was aware of this, because the new car is visually slinkier, plus lighter – by up to 100kg. That decrease didn't involve the fancy carbon-composite chassis implants that the current 7 Series employs, but instead was achieved using high-strength steel and more aluminium in the suspension and body alike.
BMW says there's no single, defining area where the weight was shifted, just little bits here and there. The result is less un-sprung mass, better torsional rigidity, improved ride and handling, and, of course, enhanced performance and efficiency.