Why we ran it: To find out if our favourite executive saloon also makes a great family car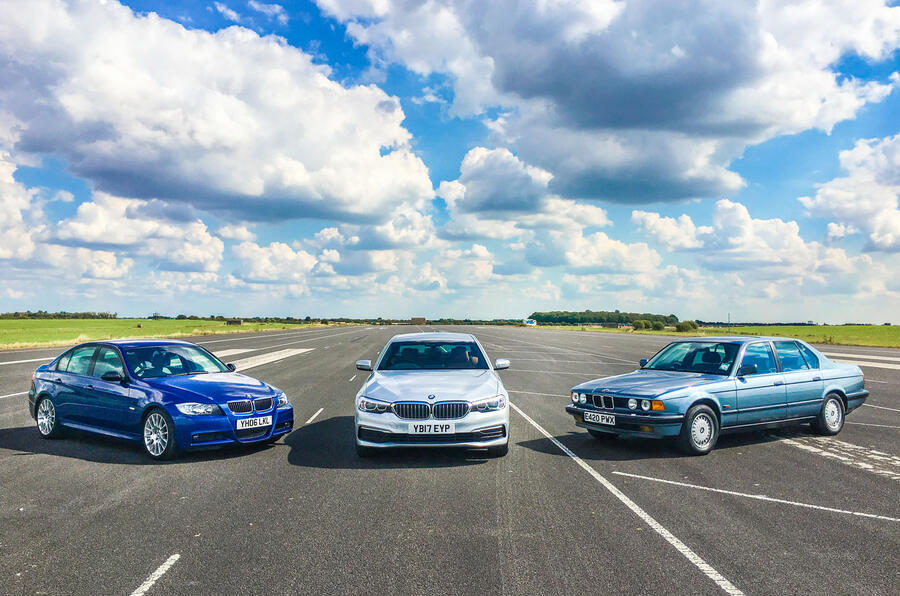 Life with a BMW 520d: Month 7
Saying goodbye to the 520d - 25th April 2018
For anyone worried about the future of the traditional saloon in a world increasingly dominated by SUVs, the latest BMW 5 Series offers some hope, being a brilliant all-rounder that's hugely desirable in its own right and infinitely better to drive.
That was the conclusion, at any rate, when we put it through the Autocar road test, but is the 5 Series as impressive when you live with it every day, or are there times when it frustrates?
Over the past seven months, I've been finding out, with it not only serving as my commuter car, but being asked to perform the role of practical weekend wheels and to facilitate a couple of family holidays.
The model we chose to help us with our enquiries was the 520d diesel – the most popular version among the company car drivers that make up the bulk of 5 Series 'owners', due to its low CO2 emissions and correspondingly low benefit-in-kind tax bills. Not that we just blindly followed the crowd.
While most people prefer the aggressive looks of the M Sport specification, we stuck with the cheaper SE variant, which has smaller wheels that improve the ride, and still comes equipped with everything from sat-nav and leather upholstery to front and rear parking sensors and an eight-speed automatic gearbox.
Our car also had a long list of options fitted, including the advisable (Electronic Damper Control, for £985), the practical (split-folding rear seats, £335) and the just plain gimmicky (Gesture Control, £160). But on reflection, not specifying the £225 head-up display was a mistake, because the speedo isn't particularly clearly marked when the 5 Series is in Normal mode, so checking how quickly you're covering the ground requires more than just a glance.
True, switching to Sport also solves this problem, because in addition to subtly sharpening up the car's responses and turning the instruments red, it brings a large digital speed readout. However, it's annoying that you have to do this every time you start the engine.
What isn't annoying is the way the 5 Series drives. It feels remarkably taut and responsive for such a big car, yet also manages to glide across poorly surfaced roads.
Indeed, the only slight criticism of its dynamics came from a colleague who borrowed the car to visit family in North Yorkshire at a time when snow was on the ground, and found himself feeling he'd probably spec his 5 Series with BMW's xDrive four-wheel-drive system. But with the light dusting we got farther south, I never felt there was any lack of traction.
In the past, BMW's four-cylinder diesel engines have been a bit grumbly and prone to vibration when cold, but the latest 520d is so smooth and quiet that I'd question the point of upgrading to the six-cylinder 530d, even if it's within budget. Engine refinement is certainly a lot better than it was in my previous long-termer, a Volvo S90.