The Dieselgate emissions scandal continues to rock Volkswagen, and it may be months before we see an end to the headlines and latest developments in the saga. If you're not put off by Dieselgate, you may be able to pick up a bargain VW on the used market:
1 - Volkswagen Golf GTI (2008-2012)
You can pick up a Volkswagen Golf Mk6 for half of the £10k we've budgeted for here, but if it's a GTI you want, our budget is about right. The Golf GTI has usually been the hot hatch to opt for and still has that iconic reputation, despite more and more rivals upping their game in this segment. Under the bonnet is a 208bhp 2.0 TFSI petrol engine with 206lb ft.
See Volkswagen Golf GTI on PistonHeads
The cabin is surprisingly quiet, ensuring a comfortable drive even when you're pressing on. The GTI comes with a good level of technology and some nice touches, such as red stitching to match the nostalgic tartan seat upholstery. If a GTI isn't for you, you could always opt for a low-spec regular Golf Mk7 for similar money.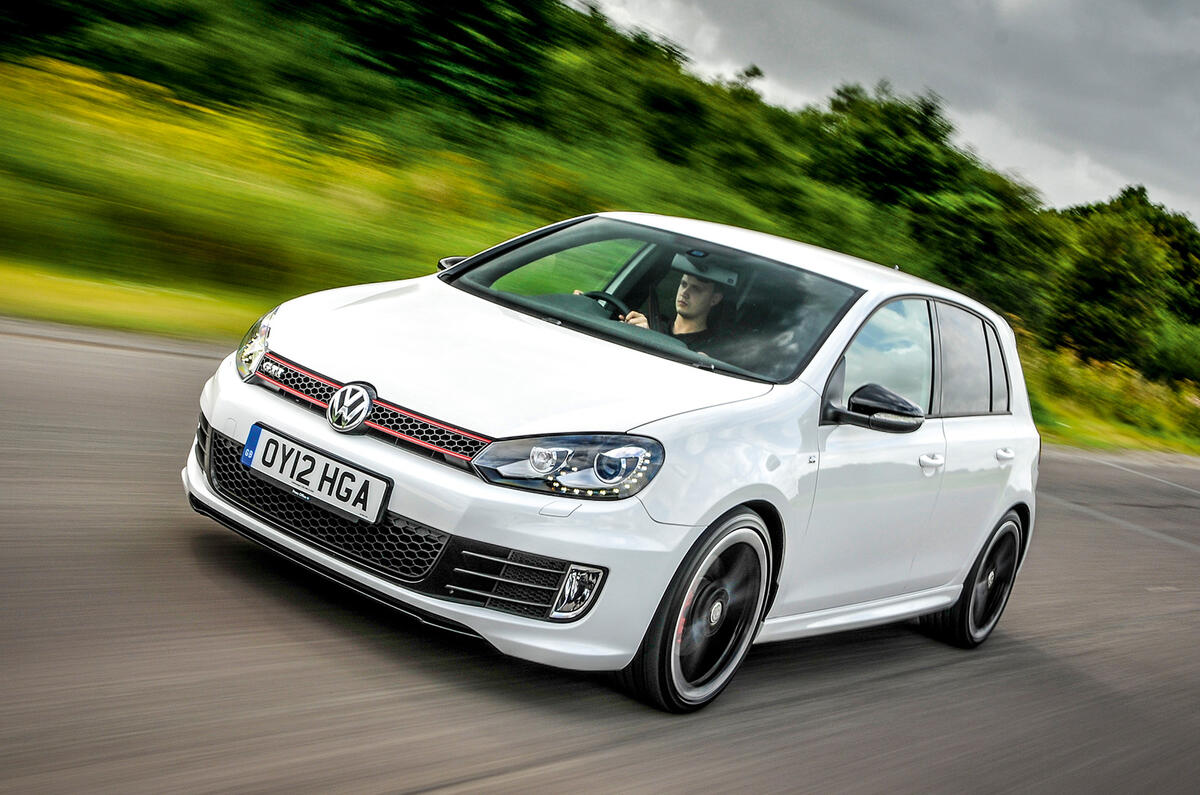 2 - Volkswagen Beetle (2011-present)
We're not suggesting you buy a classic Beetle here. Instead, we refer you to the third-generation model, launched in 2011. Gone were the divisive styling cues of its predecessor, such as the flower holder on the dashboard and the bubbly bumpers, and in came a more contemporary, angular Beetle with a flatter roofline and sportier aesthetic.
See Volkswagen Beetle on PistonHeads
It's available in three petrol variants (105bhp 1.2, 160bhp 1.4 and 200bhp 2.0) and a 1.6 TDI. If you go with the mid-level 1.4, its 160bhp and 177lb ft of torque result in a not-too-bad 0-62mph time of 8.3sec. Depending on the spec you choose, there is enough quality material and technology to be comfortable. Good ones start at about £9000.