Now here's a tough choice: a Volkswagen Golf 2.0 GTI Mk5, the version Andrew Frankel described in Autocar as having "more than 80% of the ability of the best front-drive hatch in the world [the current Mk7] for less than 20% of the money", or its sister car, the Volkswagen Scirocco Mk3?
Difficult? If you like driving, probably not: it's the Golf. Prices start at around £2500 for early 2005 cars and don't stop until £12,000 for a low-mileage, 08-reg Edition 30.
However, if you like a little more flair, courtesy of a longer, lower and wider coupé body (yes, the rear cabin is a squeeze), a broader range of engines and, well, something less 'historic', the Scirocco Mk3 it must be. Based on the Golf Mk5, it landed in 2008 and was killed off only at the end of last year.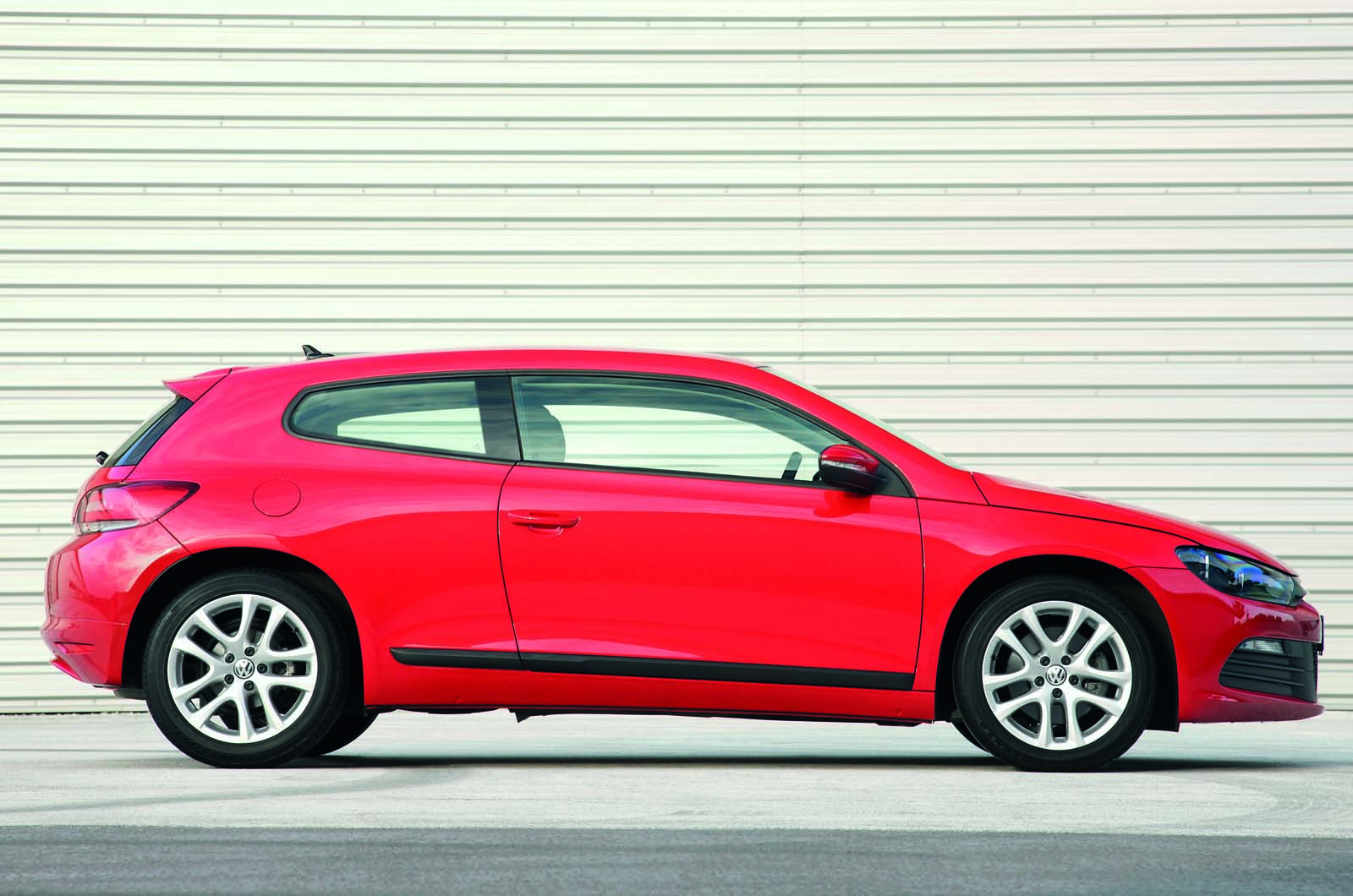 Initially, power was provided by a 194bhp 2.0 TSI petrol engine but that was soon joined by a 156bhp 1.4 TSI petrol and a pair of 2.0-litre TDI diesels doling out 136bhp and 166bhp. All were available with manual or DSG dual-clutch automatic gearboxes.
The DSG is a quick-changing 'box good for keeping the engines, all of them turbocharged, spinning in their sweet spot when occasion demands. However, the mechatronic control unit can play up. Gearbox experts reckon VW had sorted the problem by 2012. Feel for a juddery take-off, although even a healthy DSG can feel hesitant from launch. As for suspension, dynamic chassis control (DCC), offering Comfort, Normal and Sport modes, was an option. In 2009, power for the 2.0 TSI rose to 204bhp but the big news was the arrival of the Scirocco R.
It used a different four-cylinder turbo petrol engine from the standard 2.0-litre with an uprated turbo and intercooler to give 261bhp and 258lb ft. The car was still only front- wheel-drive, although an electronic differential boosted traction. At the other extreme, a 118bhp version of the 1.4 petrol arrived shortly after.