If, inspired by the Lotus Exige Sport 410 finishing a respectable eighth in our Britain's Best Driver's Car supertest, you're up for a helping of Hethel magic, you've come to the right place.
Have no fear, though: it's not today's £85,600 Exige 410 we're talking about here – rather, the Exige S2 of 2004-11, whose prices begin just south of £20,000 and stop at around £40,000. Between £27,000 and £32,000 lie some rich pickings, including a nice, two-owner 2007 S2 220 with 57,000 road miles (no track history) for £27,500. It has new tyres, comfy ProBax seats, a Lotus stainless steel exhaust and the optional Super Touring pack. It also has paint protection film, which anyone who has seen the stone-chipped nose of an Exige will know is A Good Thing.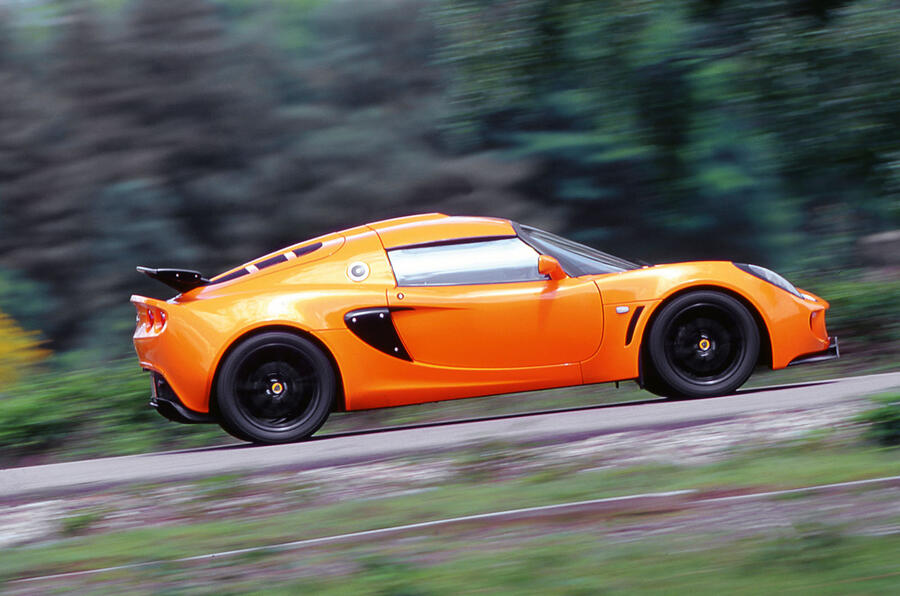 Talk of prices is never far from the lips of an Exige owner simply because the model holds its value so well. There aren't many on the market and a nice one will always attract strong money.
A nice one? Full service history, obviously, but also evidence of loving ownership such as a shiny new radiator (the original one is black and leaks after a while), a chip-free nose and wire-brushed steel suspension components (they can develop an unsightly coating of rust). Air conditioning is desirable but the coolant pipes are prone to leaking at the seams so check the system works.
Ex-track hacks are around and should be treated with circumspection. As with all used examples, you need to get it on the ramp and check for a scarred or crumpled underside, give the gearbox a thorough workout and listen for noise from the cams and supercharger. An Exige's suspension can hide a multitude of sins, so drive as many cars as you can to determine a good from a bad set-up.