Now that right-hand-drive Ford Mustangs are on the market, is there any sense in buying the imported previous model?
You can pick up a used, low-mileage, current-generation Mustang 2.3 Ecoboost from £26,000, or a 5.0 V8 GT manual from £29,000, with the benefit of driving on the correct side of the car. That said, the last-gen model is potentially much cheaper, infinitely tweakable and, well, just so darned charismatic.
See Ford Mustang for sale on PistonHeads
Prices begin way lower than £25,000. How about £9000 for a 2008-reg 4.0 V8 Fastback? It's done 225,000 miles but has a new clutch, control arms and brakes. The work reads like a buyer's guide of things to look for when buying an S197 (the codename for this fifth-generation Mustang of 2005-2014).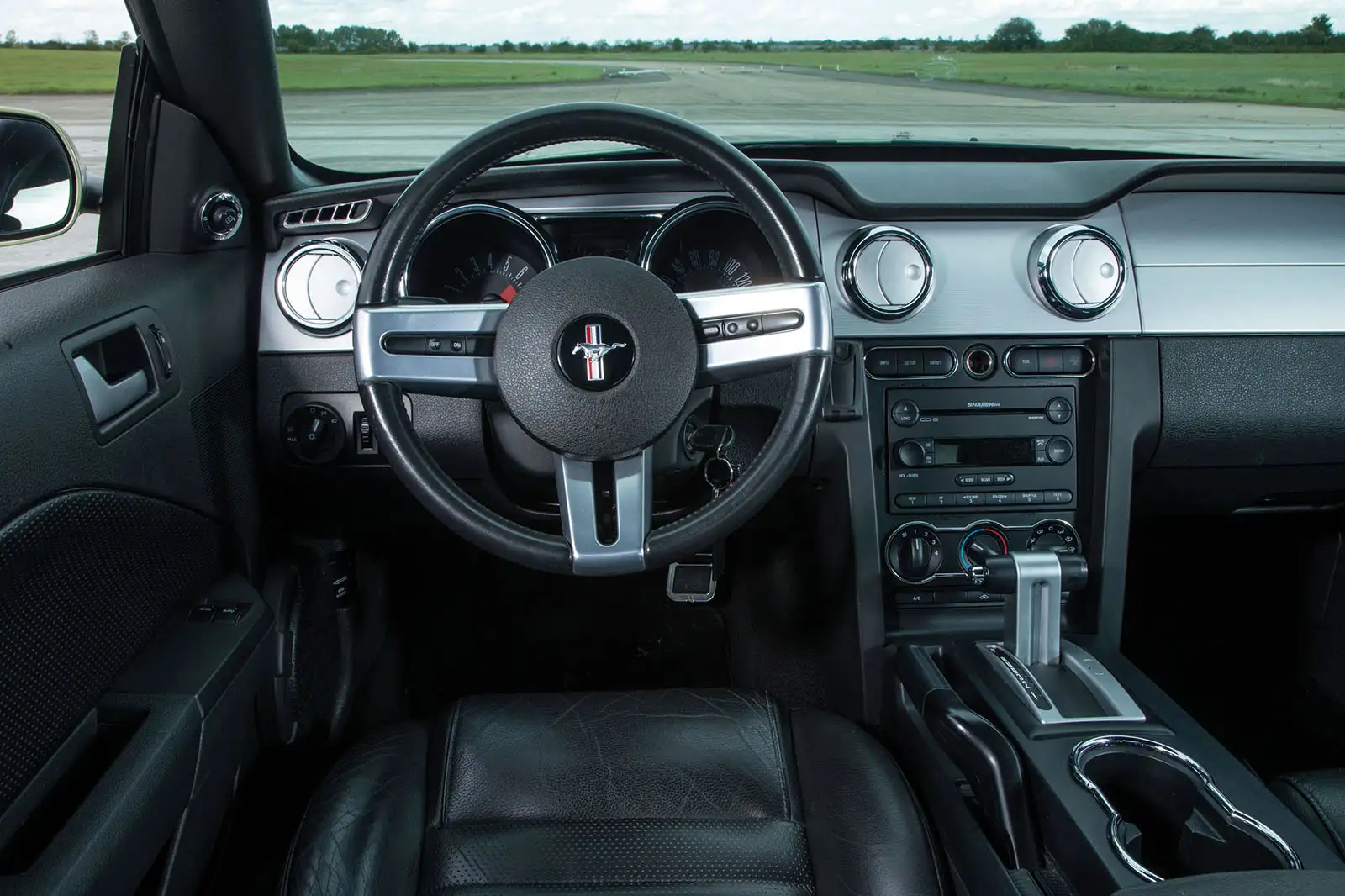 Another thing to look for is proof that all taxes and duties have been paid. The seller of the above car bought it from a US serviceman. They're allowed to import and register cars on UK plates without paying import taxes but must take it home at tour's end. However, some sell their cars to UK buyers at knockdown prices without paying the taxes, which is when Customs and Excise comes knocking...
The S197 was a more brutal-looking take on the legendary Mk1 Fastback of 1967. Otherwise, it was bang up to date, sharing nothing apart from some key styling details, including its tri-bar taillights, with its immediate Mk4 predecessor. It sat on a new and much stiffer platform but, even so, UK enthusiasts uprate the suspension for a sharper drive.
It was launched in 2004 in Fastback form with a choice of a 4.0 V6 with 207bhp or a 4.6 V8 with 296bhp, both with five-speed manual or automatic gearboxes. A convertible followed in 2005.
In 2009, the 4.6 V8 GT engine was uprated to 311bhp. A facelift in 2010 brought a redesigned Mustang emblem, indicators within the headlights and LED taillights.