Given how buyers are fleeing diesels, it might seem perverse to be championing an old EU4-emissions oil-burner worth thousands of pounds in scrappage allowance.
Of course, most of the buyers doing the fleeing are of the new car variety. Their poorer (or more sensible) used car cousins are less squeamish. To them, a Chrysler 300C CRD, a sort of Vauxhall Senator for the noughties, makes total sense. Yes, it costs £305 to tax but it has a 215bhp 3.0-litre V6 diesel producing a stump-pulling 376lb ft under the bonnet, driving the rear wheels through a five-speed automatic gearbox.
See Chrysler 300C for sale on PistonHeads
It does 35mpg on a good day too. All this and prices start from just £2500. The 300C was one of Daimler-Chrysler's few success stories. Based to a large extent on quality Mercedes mechanicals, it was comfortable and surprisingly good to drive and boasted real presence – and that's without a Bentley grille.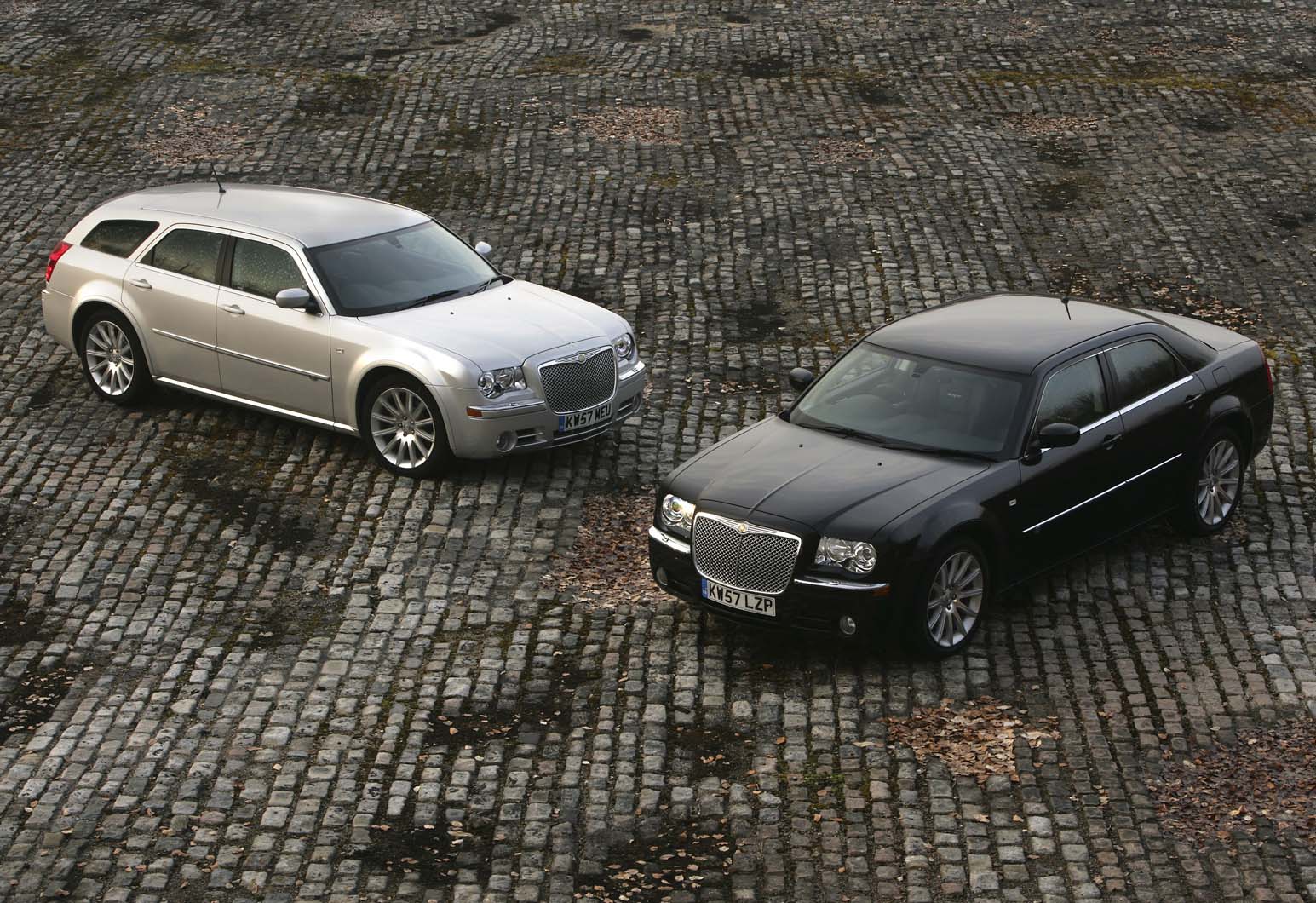 It arrived in saloon form in late 2005 powered by a choice of petrol engines: a fairly unremarkable 3.0 V6 and a more charismatic 5.7 V8 Hemi. The V6's starting price of just £25,750 registered more than a ripple in the executive pond dominated by BMW and Mercedes, but what made a splash, a few months later in January 2006, was the more rounded CRD diesel, also costing £25,750.
It was followed in the summer by the range-topping SRT-8, powered by a 6.1-litre V8 Hemi and dressed to impress with Brembo brake calipers and sharpened suspension. By rights, it's the one we should be talking about, but it's rare. The CRD diesel is much more plentiful and at a range of prices peaking at a ludicrous £12,000 for a mint, last-of-the-line 2010-reg CRD SRT-Design. The CRD is no pushover, either, with 0-62mph possible in 7.4sec.
In any case, the SRT-8 was eclipsed by the arrival, also in summer 2006, of the 300C estate. It's called the Touring and, thanks to its long, low roof, it looks even meaner and certainly sportier than the saloon.