This is the Sunday afternoon category. The toy box top 10. The garage fillers. No space here for common sense or the baby seat: just fun and frivolity and four wheels where a cash ISA probably ought 
to be.
These cars are mostly about satisfying a peculiar sort of itch – one not easily explained to a parent or significant other sceptical about the entertainment value of overtly mechanical objects. Nevertheless, short of purchasing a light aircraft, there is pound for pound no better way of atomising your money than investing it in something small, fast, light and invariably made in Blighty.
Because it's all so splendidly puerile and selfish, you'll be needing properly disposable income to play. (A Porsche Cayman you can use for work. A Westfield Megabusa? Not so much.) The good thing, of course, is that ultra-low volumes and high demand tends to mean that your money is reasonably safe. Not safe like it is in premium bonds perhaps but, simultaneously, unlikely to descend like a stone. The two cars we've highlighted illustrate this fact perfectly: you'll struggle to find a Renault Mégane R26.R for less than £20,000, and the Ariel Nomad you'll just struggle to find. The firm has
 so far resold only two via the used section of its website.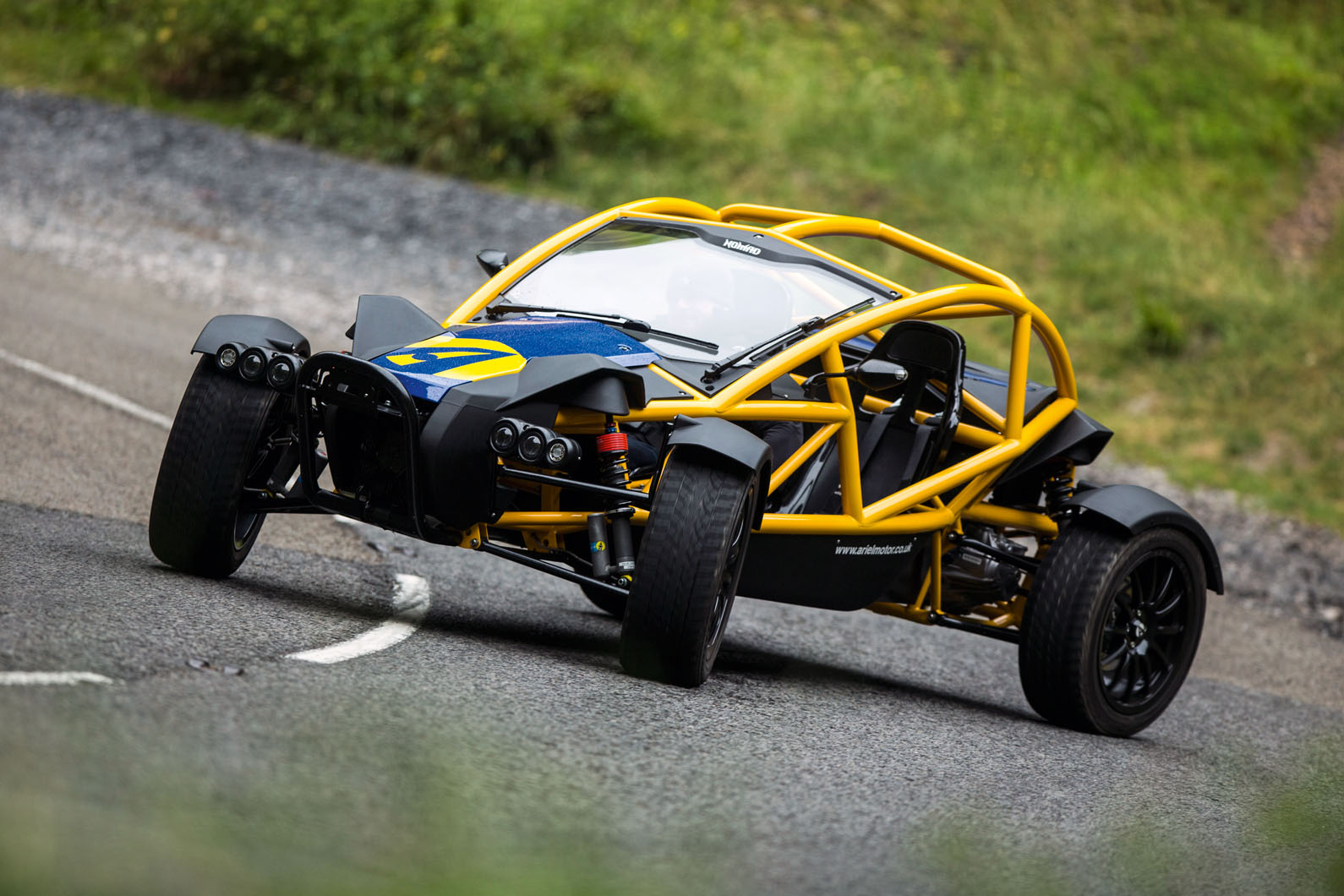 To its eternal credit, Ariel won't accommodate speculators – if you return your car to Crewkerne to
 sell, the maximum they will seek to charge is what it cost brand new – but the firm knows that a few have changed hands beyond its doors and for substantially more than people originally paid. That's the boon of a 14-month waiting list and an impatient customer base – one that has typically proven more moneyed than the track day enthusiasts who typically seek out the more savage Atom.
The R26.R, introduced in 2008, was aimed at precisely that audience, albeit one who enjoys front-wheel drive and the fuzzy appeal of staying bone
dry. Based on the Mégane F1 Team R26 (the car built to commemorate Renault's triumphant 2005 season), the special-edition version had 123kg subtracted from its already fairly trim payload – a far-reaching extraction of heft that included the removal of trifling inconsequentialities such as the back seats and passenger's airbag and went so far as to swap some 
of the glass for plastic and relieve 
the car of its presumably blameless headlight washers.