If you want to know how popular the first-generation Mercedes-Benz SLK (1996-2004) was, check the classifieds.
The name – SLK is short for 'Sportlich, Leicht und Kurz', or 'sporty, light and short' – succinctly encapsulated its appeal and these days there are plenty for sale, mostly 190bhp 2.3 Kompressors (power was increased to 194bhp in 2000).
See Mercedes-SLK for sale on PistonHeads
You'll also unearth a sprinkling of 132bhp SLK 2.0 and 161bhp SLK 2.0 Kompressors, and 215bhp SLK 320 V6s. If you're lucky you'll even find a 344bhp SLK 320 AMG, capable of 0-62mph in 5.0sec.
You might think that worth seeking out, but your priority when shopping for a Mk1 SLK – preferably a five-speed automatic with a leather interior – is finding one that's free of rust. The poor-quality steel succumbs first at the wheel arches. Frighten yourself by unclipping the indicator lens on pre-facelift cars and looking at where the wing is attached to the body: it'll look like a Cadbury's Flake. Stone chips can trigger extensive bonnet corrosion, too, while rear subframes can be a sight to behold.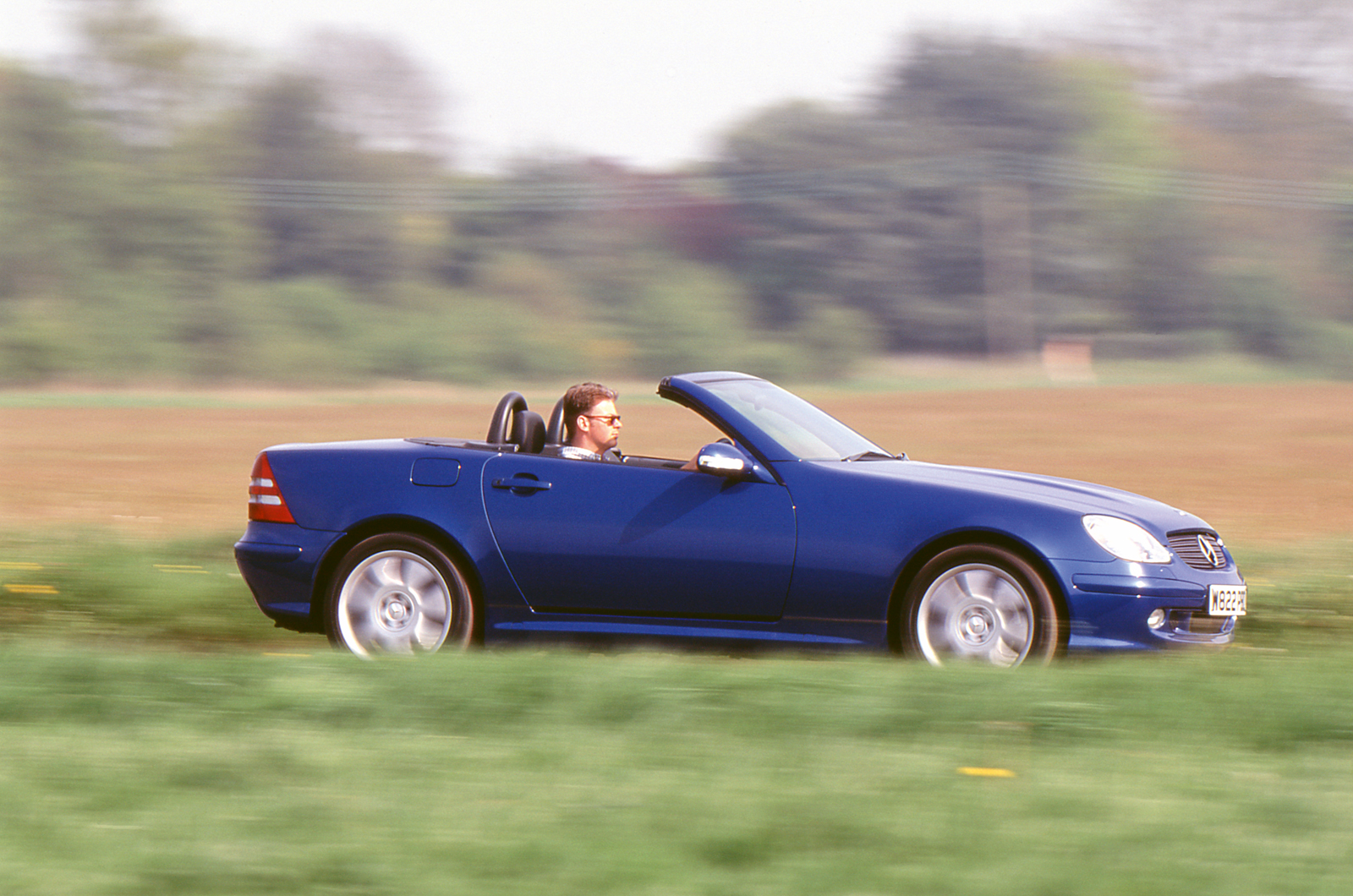 The danger with buyer's guides such as this is that problems get blown out of proportion – but not on this occasion. In the interests of research, I risked being confronted by an angry owner to check the front wings of his 'immaculate' SLK. There it was: rust bubbling at the bottom rear corners of each front wheel arch.
So why spend money and time on the model? Because the Mk1 SLK, codenamed R170, is, with its electric folding roof, still a stylish car and a wonderful tool for browsing the back lanes, as long as you don't mind pulling over to allow a sportier BMW Z3 or Porsche Boxster of the same era to zip past. And huge numbers of used examples mean there's no excuse for not actually finding a good one.
Standard kit included ABS, alloys and traction control. A facelift in 2000 included new front and rear bumpers and body-coloured side skirts (pre-facelift models have unattractive black sills).