Like a Monster Raving Loony Party candidate standing alongside grey-suited politicians on election night, AMG has long provided comic relief in the oh-so-serious performance car world.
Mercedes' fast car arm may have traded its clown shoes for brogues in recent years, with downsized turbo engines and ultra-sophisticated chassis tech, but for two decades the brand stood for monstrous engines, raving soundtracks and loony handling characteristics.
AMG has a long history as Mercedes' performance division, and that means plenty of choice for the car enthusiast with an eye for a bargain. You don't necessarily have to spend £88k on the latest E63; as our used picks from AMG's hall of fame show, there is fun for every budget to be found if you scour the classifieds.
2010 Mercedes-AMG SL63 - £36,000
The SL roadster has always been more boulevard than Blanchimont, but in SL63 guise it was surprisingly athletic. And what better way to enjoy that brilliant M156 V8 engine even more than to give it a bucket load of extra power and whip away the roof?
See Mercedes-AMG cars for sale on PistonHeads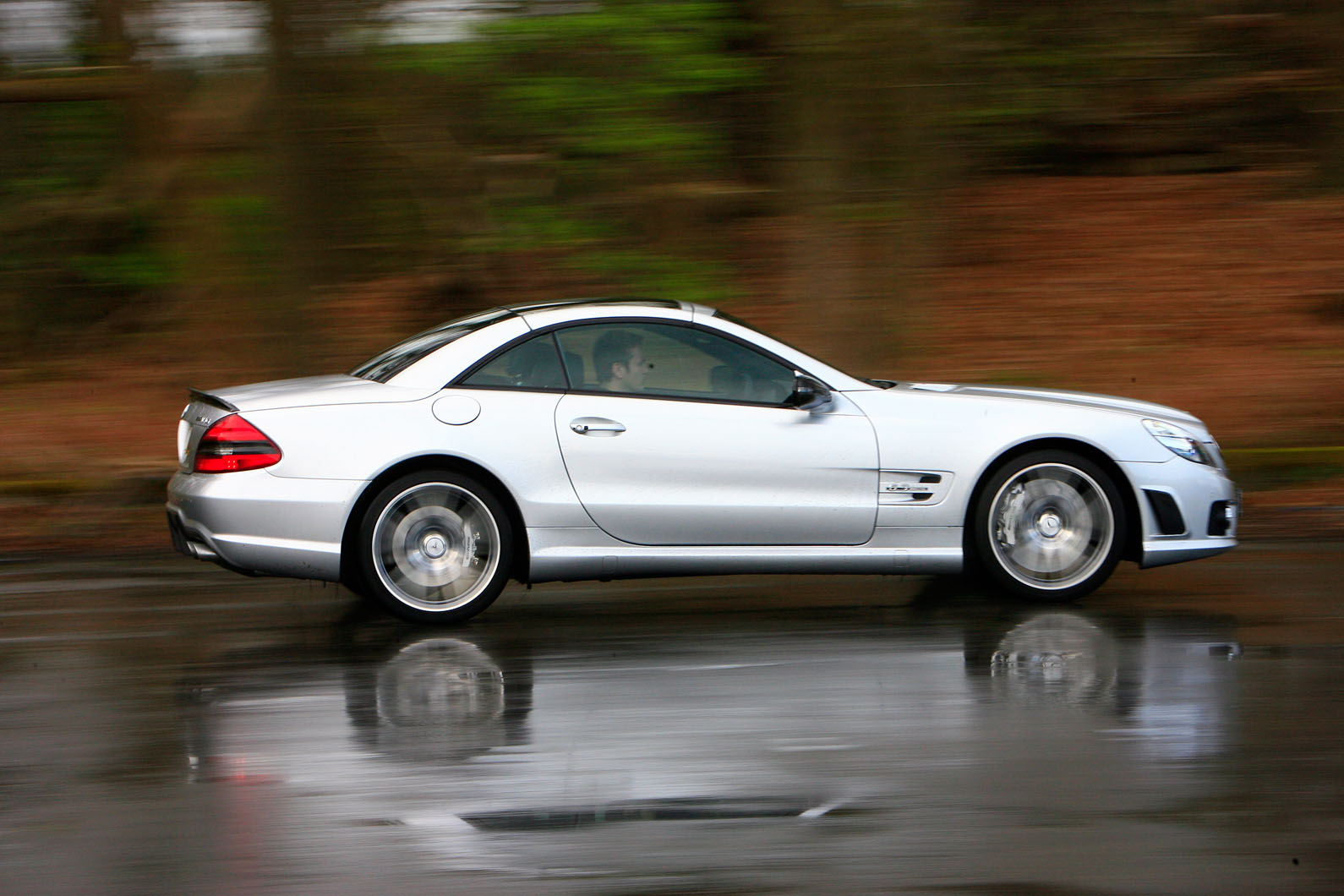 The SL63 had a list price of more than £100,000 when new, but values have plummeted in the intervening years and early cars now change hands for a little over £30,000. That really isn't much to ask for a car that combines performance, grand touring ability and handling prowess as effectively as this. Lower-mileage 2010 cars can be picked up for around £36,000.
The 518bhp 6.2-litre V8 is even more impressive here than it is in the C63 AMG. Mercedes quoted a 0-62mph time of 4.6sec, thanks in part to the clever MCT automatic gearbox's launch control function.