Aston Martin DB9, £29,950: You could argue a DB9 looks at its best in the classifieds, where it's someone else's problem.
Still, it does get you dreaming, especially one like the 66,000-mile, 2005/05-reg car we found in black, shot against an austere Edinburgh terrace. Equipment includes a Linn sound system, xenon headlights and rear parking assistance.
All the signs of a good purchase are here: factory-spec Bridgestone Potenzas all-round, main dealer service mileages laid bare for examination and a recent service ensuring there should be no horrors waiting in the wings.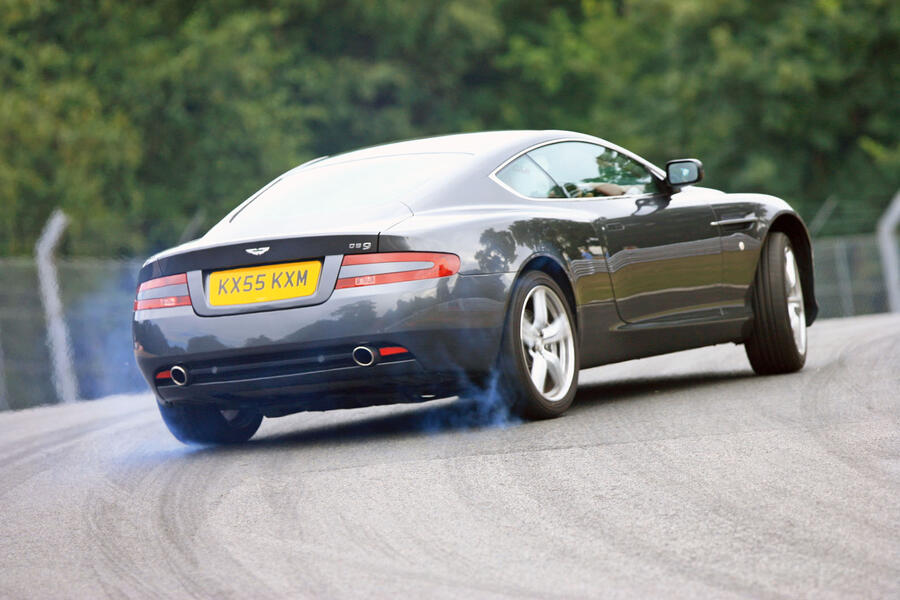 It costs less than £30,000 but that's just the start. You'll need to budget at least £1000 a year for servicing and other expenses, and that's before road tax. It would be sensible to maintain its main dealer service record, but we'd understand if you went in favour of a specialist who prefers to repair rather than replace.
So what to look for? Check the weepage holes on the sides of the cylinder blocks that are a clue to cylinder liner corrosion. Examine the timing cover seal and the gearbox oil cooler system for oil weeps. Then listen for noisy valve gear from cold and when warm. Check the condition of the coil packs: if they're faulty, the engine may misfire or feel hesitant.