British Car Auctions claims that values have reached their highest point ever — or, at least, yet.
Apparently fleet, lease and part-exchange vehicles are in huge demand, and the result is rising values. The average price of a used car is now £8261, to be very precise. It won't last, because high summer means holidays and lots of others things for people to do rather than lurk around car lots.
See Volkwagen Golf for sale on PistonHeads
Average prices always vary depending on when you're buying and where you are, and to many, £8000 sounds like a lot to spend on a used car. It is, though, a reflection of the fact that new car buyers are spending more, and there is, of course, the PCP churn of three-year-old cars entering the system. So the challenge this week is to find an average used car for eight grand.
Actually no, not an average used car; we're always on the lookout for something that is at least interesting. As a result, I am pleased to report that it is easy to find a wide range of motors.
Mercedes-Benz SL 500? Yes, you can buy a 2002 example with a just-run-in mileage of 40,000 for that. Marvellous.
How about a Volkswagen Golf R32? The V6 hot hatch has plenty of attitude and pretty much 250bhp, and you can pick up a 2007 example with less than 70,000 miles for £8000. Result.
However, if you want to win the hot hatch horsepower war, there are Ford Focus ST-3s in circulation, again with less than 70,000 miles on the clock and from 2008.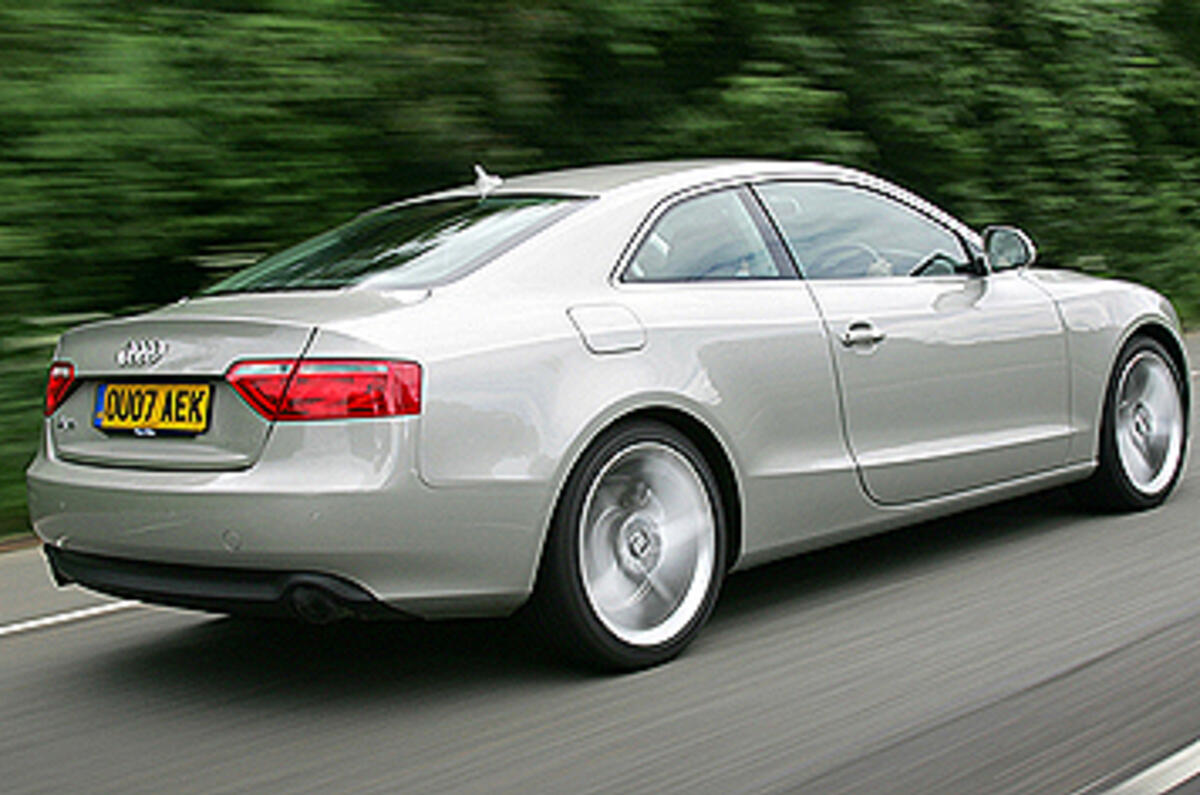 And there's no reason to lurk around the private ads and dodgy dealers like I do. Instead, you can go down the manufacturer-approved route and bag yourself a 2009 Mini Convertible in 1.6 Cooper S trim, including Chilli pack.
I've not mentioned the Audi A5 much, but I think it is a grown-up and rather handsome grand tourer. There are 2008 model year (pictured above) 3.0 TDI Sport quattros at around the £8k mark with 125,000 miles on the clock, and they're worth a second look. With a V6, 250bhp and allwheel drive, a 2007 VW Golf R32 is a serious car for £8k.