Perhaps if it had never shared its engine with the Lamborghini Gallardo, the Audi S8 of 2006-2010 would never had made these pages.
But for two extra cylinders, it hasn't the measure of the Mercedes S63 AMG of the same era, as either a driver's car or a luxury limo. Fortunately, prices reflect the model's slightly underwhelming character, with a 58,000-mile 2010-reg S8 yours for £18,995, compared with a 95,000-mile 2007-reg S63 at a grand more.
Want to buy a used Audi S8? Visit PistonHeads classifieds
So, for sheer value, round one to the big Audi. The D3 generation of the S8 was launched in 2006 with that 5.2-litre V10, which was related to the one that found its way into the Gallardo two years later. Only 'related', though, because, due to different injectors, manifolds and engine management, the S8 produces 443bhp to the Gallardo's 552bhp.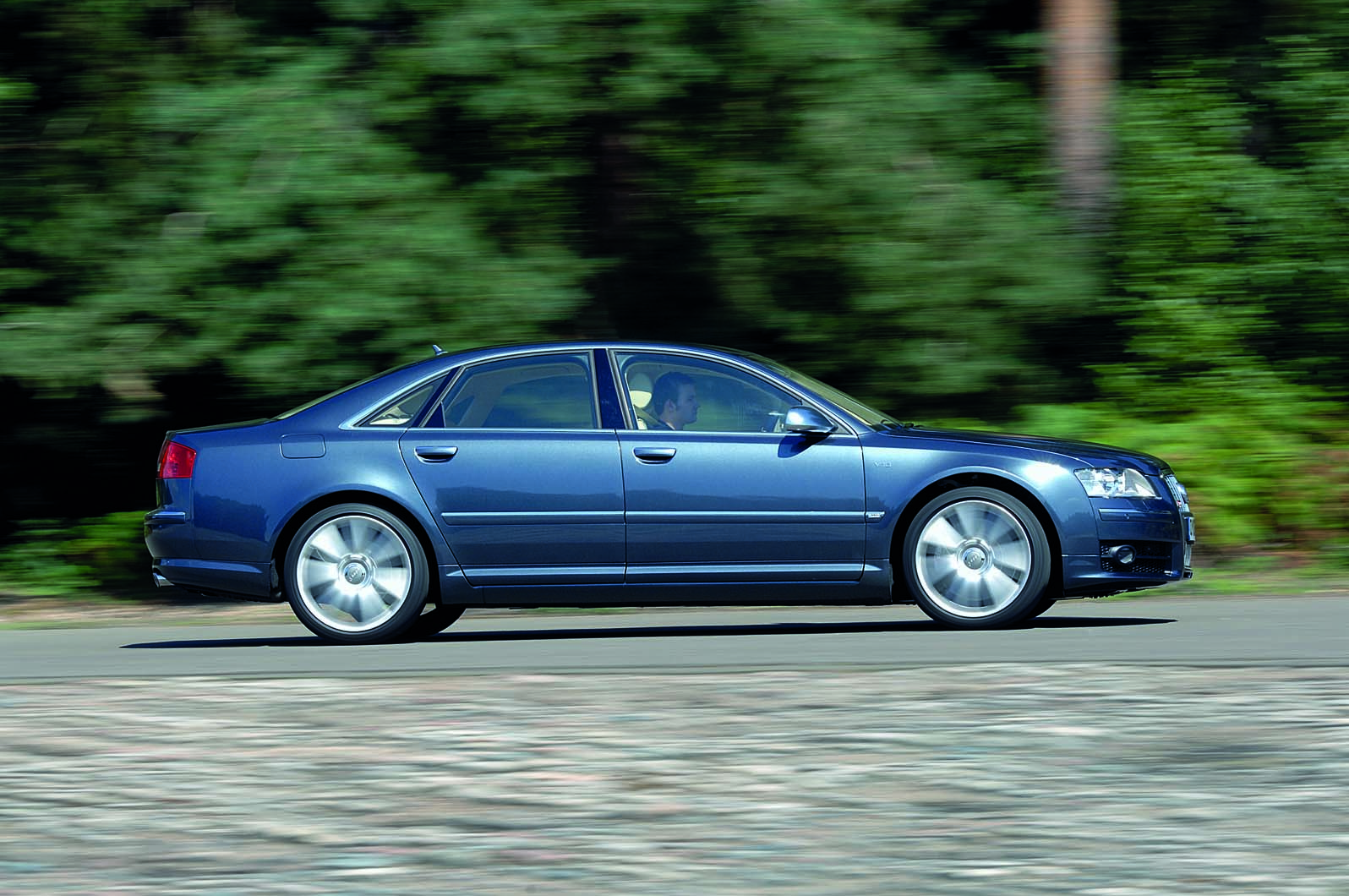 And although they produce the same 398lb ft, they do so at rather different revs: the S8 at a relaxed 3000rpm – perfect for cruising or, when the fancy takes you, slicing through the six-speed Tiptronic gearbox – and the Gallardo at a frenetic 6000rpm.
It's an exotic lump – and a big one. It fills the S8's engine bay and is the reason why replacing the starter motor or changing cylinder 10's spark plug requires either its total or partial removal – which means labour time, which in turn means money.
Despite having an aluminium body, engine and suspension parts, the S8 weighs a hefty 1940kg. Expect around 24mpg on the motorway, the late teens around town and single digits when pressing on. Figures like these probably explain why there are so many S8s with low mileages.