We wouldn't blame you for not shedding a tear at Mitsubishi's withdrawal from the UK market, such is the broadly uninspiring array of machinery the company currently has on the market.
Perhaps things would be different had the brand followed through with plans to introduce an 11th iteration of its fan-favourite Lancer Evolution. But alas it was not to be, so let's pay our own tribute to the departing brand with a look at the fearsome Evolution X, produced from 2007 to 2016.
As a swansong for the hallowed nameplate, the X fitted the bill rather well. It sported a sharp new look compared with that of its increasingly bulbous predecessors, a specially developed 2.0-litre turbocharged four-cylinder engine producing 291bhp even in its mildest form and a host of torque-vectoring trickery aimed at shunting its long-time Subaru Impreza WRX rival out of the rally-bred performance saloon limelight.
Click here to buy your next used car from Autocar
First impressions were good, too. Our road testers labelled the X "crushingly effective" and remarked on the car's improved refinement over Evos of old. It wasn't without its problems, however, and although perceived and actual quality were leaps ahead of that seen in previous models, the X couldn't really hold a candle to the more comfortable and potent German saloons on offer.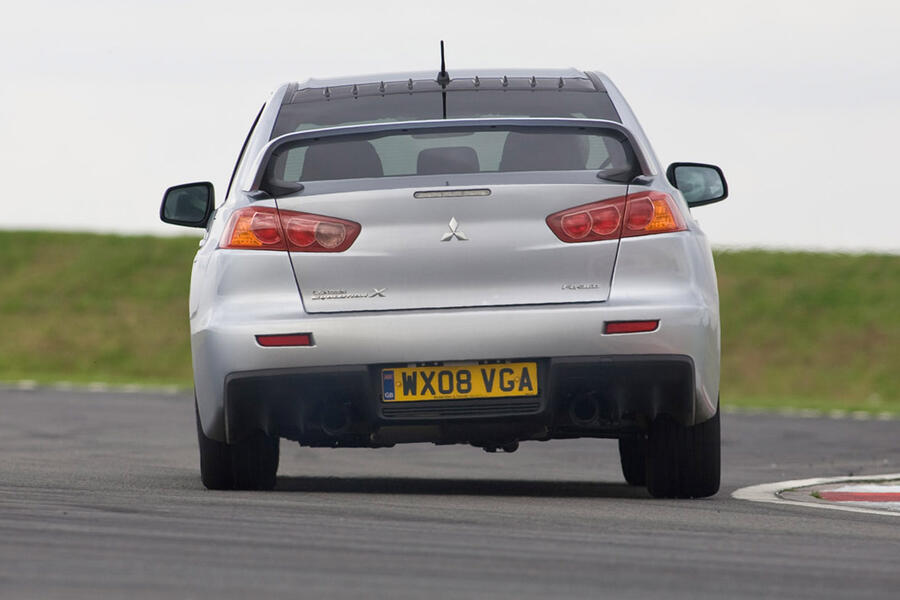 Even so, the car's 'last of its kind' status and still-competitive performance figures mean prices have yet to descend to the levels of lesser-powered and more common alternatives, such as the Mazda RX-8 and FN2-generation Honda Civic Type R. At time of writing, the cheapest Evo X on sale was a 2008 car with the six-speed automatic gearbox and some not so subtle exterior modifications. For a standard-specification example – more likely to hold its value and a safer bet all round – you can expect to pay from around £14,000 for a clean FQ-300, right up to the high-£40k mark for top-spec run-out cars with less than 20,000 miles on the clock.