If you want a dream car for Ford Mondeo money, look no further than the Mercedes SL55 AMG.
It's bonkers fast, courtesy of its 5.4-litre supercharged V8 (0-62mph in 4.5sec or 4.4sec, depending on whether it's the original 469bhp engine or the 493bhp powerplant that quickly followed it and the 510bhp unit of 2006). It's refined and versatile, thanks to its metal folding vario-roof (it opens or closes in 16sec). And it's loaded with so much standard and optional tech, including all the '-tronics'(Dist, Lingua, Park and Senso), Active Body Control suspension, keyless-go and tyrepressure monitoring that you'll need a week with the handbook.
Click here to buy your next used car from Autocar
New, it cost from £90,000; today, an SL55 can be yours from around £11,000, with prices rising to £30,000 for mint 2007 cars and even earlier, lower-mileage ones. The sweet spot is between £14,000 and £17,000, but experts say £20,000 is safest. Mileage, condition and spec trump registration year, so don't think that just because it's on an 03 plate, it'll be cheaper than an 07. We researched an online valuation for the one we found, a 2003/03 car with 76,000 miles that is described as being in good condition. The valuation, provided by Manheim, an auction company, was £8900. The car's trade seller is asking £14,950.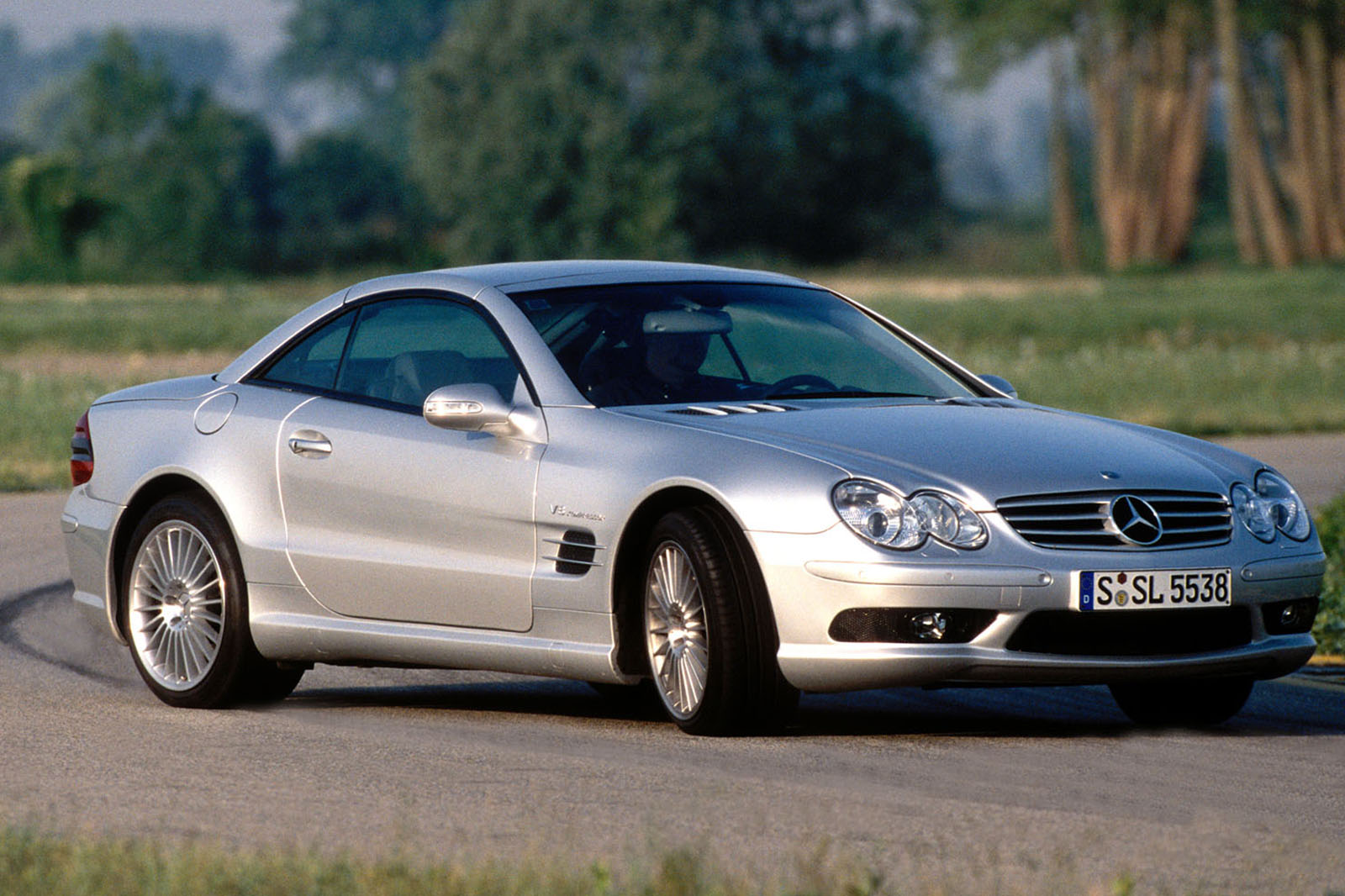 Why the £6000 difference? There's the seller's margin, of course, but the fact is that an auction, the basis of this valuation, is no place for a specialist vehicle such as an SL55. Down among the workaday Mondeos and in front of steely traders, it just looks like a money pit, and the valuation reflects that. Still, it's a sobering exercise and shows why, when buying one, you should have your dealing boots firmly laced up.
Deal done, you're in for a treat. Under that beautifully crafted aluminium body lurks a true supercar. AMG took the V8 from the SL500 and strengthened it in almost all areas to cope with the 55's extra power, which is sent aft via a robust five-speed auto with paddle shifts. Some of that extra power came from mechanical changes, including an increased capacity, a faster-spinning supercharger and computercontrolled engine mapping.