Ford has done very well in recent years out of using hardware from the Ford Fiesta to create a compact crossover, the Ford Puma.
It was a similar story back in the 1990s, but that original Puma was something far more interesting to people like us: a compact coupé.
From its launch in 1997 to the end of its production in 2002, the Puma was offered with a choice of four naturally aspirated four-cylinder petrol engines, ranging from an 89bhp 1.4-litre to a 1.7-litre producing 151bhp.
That range-topping engine was available in only one model: the Racing Puma. As its name suggests, this limited edition was bolstered by a host of mechanical changes to the driveline and chassis.
With tuning expertise supplied by Tickford, it gained new 17in alloy wheels, a track widened by 70mm, stiffened suspension and a strengthened gearbox. Then there were race-spec brakes, a new intake manifold, a revised electronic control unit, Sparco racing seats and, as an option, a limited-slip differential.
The changes were a great success. With its ramped-up performance and new mechanicals, the Racing Puma could sprint from 0-62mph in 7.9sec and reach a top speed of 126mph. And while today's crossover makes urban environments its playground, the Racing Puma was at home out on the open road, with its handling and composure key to its appeal.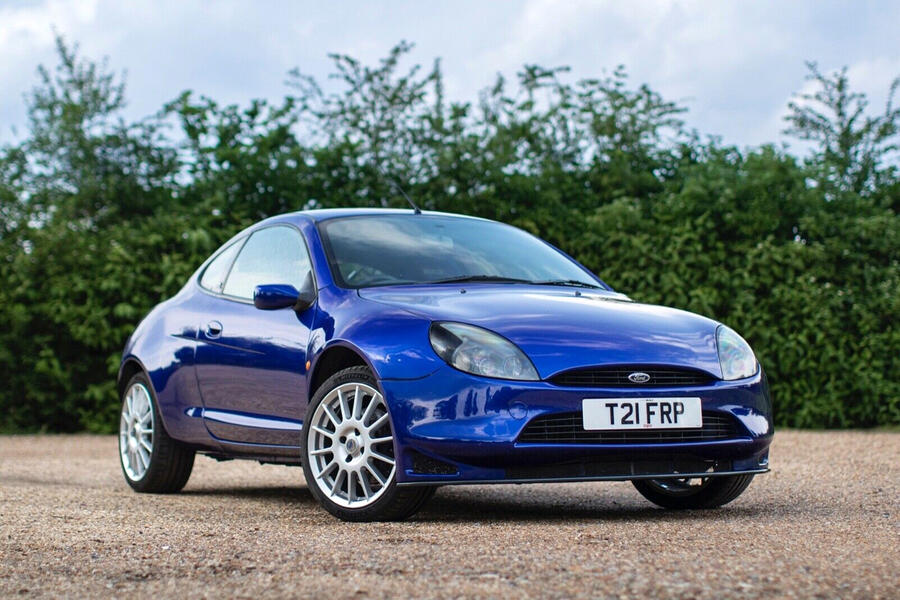 It even came out on top in our 1999 twin test against the much-vaunted Honda Integra Type R. We said it had earned its position in the "line-up of legendary special Fords" and that it was "conceived and built by people who really understand what makes a truly fine car".
The £16,500 asking price of our used find might seem expensive, given it cost around £22,750 new, but only 500 Racing Pumas came to the UK. Ours is number 205 and has had £20k worth of work and parts fitted, including £8000 to protect it from rust – the downfall of most Pumas. All of the work is supported with images and receipts, so you can be certain that no corners have been cut.