If Goldilocks judged cars, she would probably find the BMW X3 to be just right. After all, it's not as compact as the BMW X1 and BMW X2, yet it's not as colossal as the BMW X5 and BMW X7.
As such, you have an SUV with a spacious interior, as well as a car that doesn't feel out of place around town. In a word, it's versatile.
Now, versatility means less when you don't enjoy making full use of it, but that's certainly not the case with the X3. It gets all the luxuries you would associate with its premium badge. Even entry-level SE trim has LED headlights, 18in alloys, leather seats that are heated in the front, dual-zone climate control, automatic lights and an electric tailgate.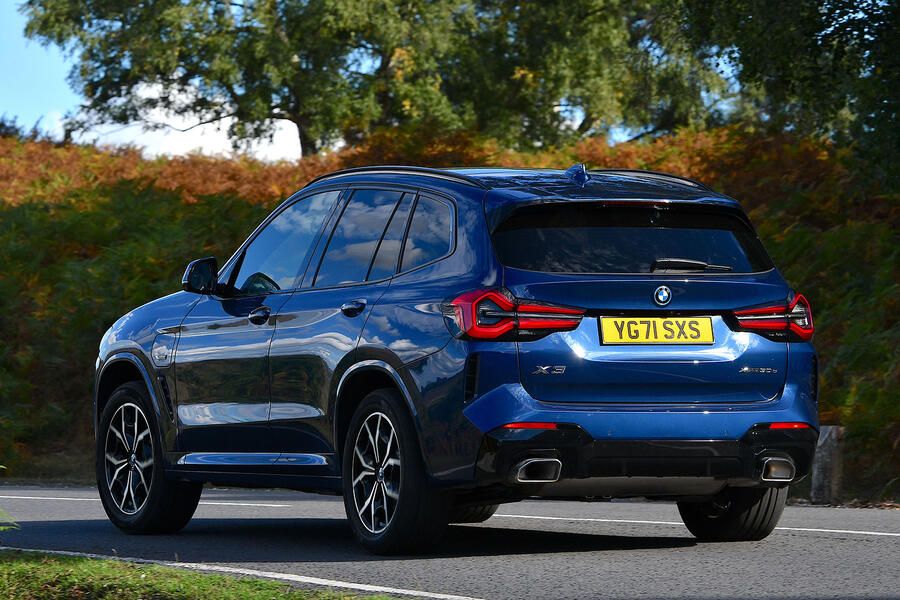 This sense of richness extends under the bonnet. Petrol engines range from a 184bhp 2.0-litre four-cylinder, badged 20i, to a 355bhp 3.0-litre straight six in the rapid M40i. There are also a few diesels, including the 187bhp 20d and 321bhp M40d. So there isn't really a lacklustre option here.
A mild-hybrid system was added to the 20d in 2020, along with the arrival of a 288bhp plug-in hybrid 30e and an all-electric model called the BMW iX3 that has an official range of 285 miles.