You may have heard about TVR's recently-announced, Circuit of Wales-based factory where it'll be building its new generation of cars, but there is no need to wait to buy one.
Whether you like charming retro sports cars with Ford power, powerful 1980s wedges packing Rover V8 muscle or cartoon 1990s supercars with thunderclap soundtracks, there's a TVR for you. We look at some of the highlights from the past 30 years, and you could have them on your driveway from just £5k.
See the first pictures of TVR's new sports car
TVR Chimaera - 1992-2003
The Griffith commanded respect from even the most hardened sports car owners, but the Chimaera was viewed as a softer, easier prospect for those who wanted the noise and theatre in a more liveable package. That's not to suggest that the Chim was soft per se. Although longer and bigger than the Griffith, they are very close relatives mechanically and have many of the same foibles. They could even be bought with the same 5.0-litre V8, although the 4.0-litre version is by far the most commonly seen. In price terms, Chimaeras have gone up considerably in the past few years, so are no longer the bargains they once were. Any form of paper trail from a specialist is a more desirable extra than a specific engine or trim option, but expect to pay a premium for 4.5 and 5.0-litre-engined cars. Prices are from below £10,000 for cars with issues, but £12k is a more realistic starting point for a clean 4.0-litre car.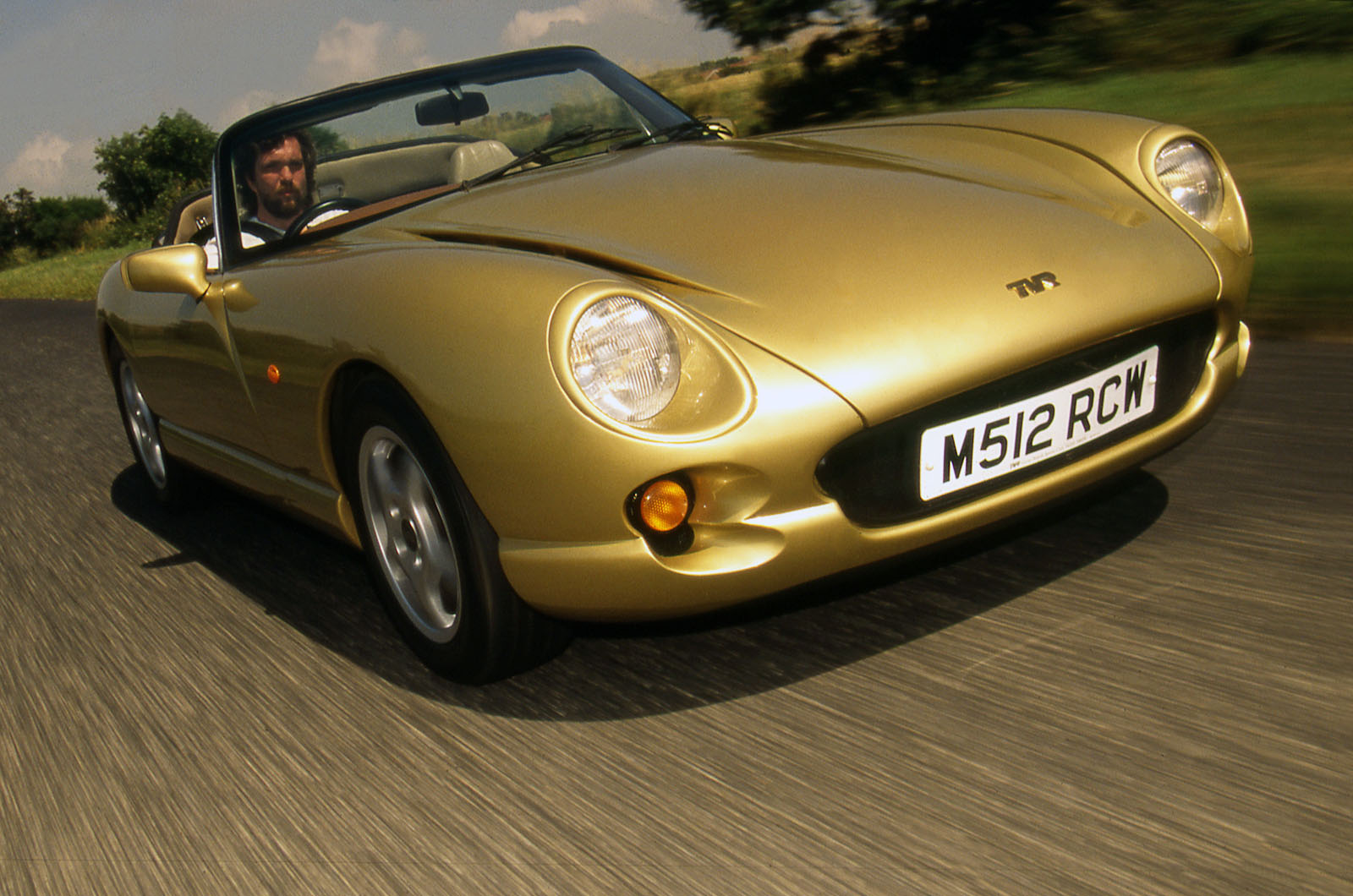 TVR S1/S2/S3 - 1987-1992
The conspicuously retro-looking S models were designed to keep an affordable car in the line-up for enthusiasts who could not stretch to the expensive wedge models or, indeed, simply didn't like the Buck Rogers styling. The chassis was simpler than that of the Tasmin and only tough Ford V6 power was offered. While the S models lack the white knuckle appeal of the hairier TVRs, sub-seven-second 0-60mph times and 140mph top speed ensured strong sales right up to the end of production in 1992. All S models look essentially similar, but S2 models from 1988 got a 2.9-litre version of the Cologne V6 engine, while s 1990 restyle introduced the S3, which remained until the end in 1992. They are relatively simple to look after mechanically but be wary of pricey GRP bodywork repairs. Values for S models reflect condition, but £5000 gives you a chance of getting something you can drive straight away.