Among the wannabe classics out there, the 2.3-litre five-cylinder turbocharged Volvo 850 T5 of the mid-1990s and its T-5R and R offshoots are the real deal.
They were the most powerful cars Volvo had produced at that point in its history, a claim given extra emphasis by the company fielding a pair of 850 estates and saloons in the British Touring Car Championship from 1994 to 1996. Admittedly, they differed from their road car brethren in being powered by a 2.0-litre, non-turbocharged engine producing 286bhp and driving the front wheels through a six-speed sequential gearbox, in place of the production cars' choice of five-speed manual or four-speed automatic 'boxes.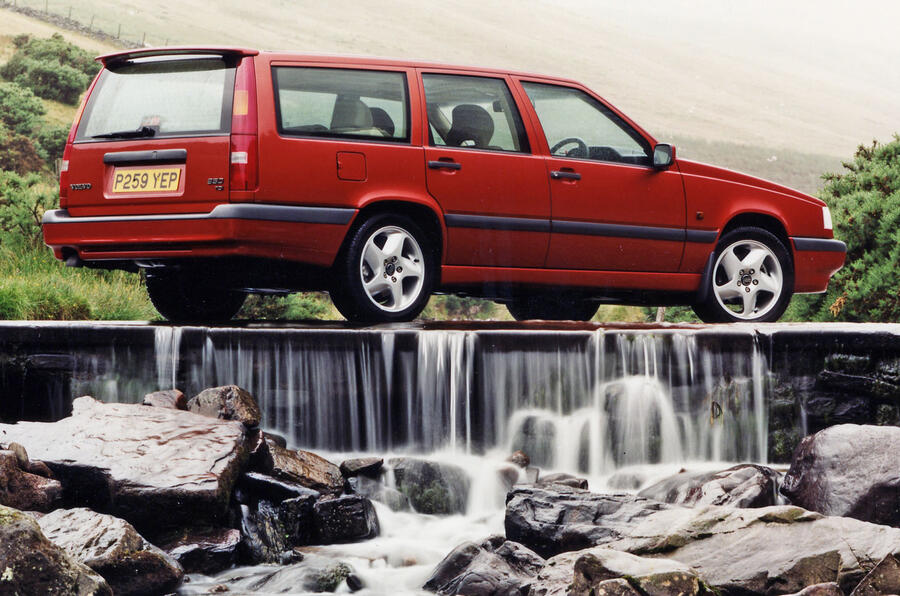 No matter. They showed that more than just building safe and secure cars, Volvo could build exciting ones as well. To ram the point home, the T-5R road car was available in yellow. Today, in estate form and in this colour with a manual gearbox, it's the most sought after of the three hot 850s. Naturally, importers have spotted an opportunity and, as this is written, there are a number of 1995 N-reg T-5Rs and the later Rs imported from Japan for sale at prices starting from around £7000.
But all this talk of T5s, T-5Rs and Rs is confusing so, to begin, the T5 was the first hot 850. Available as a saloon and estate, it was launched in 1993. Its turbocharged 2.3-litre five-pot motor produced 222bhp, good for 0-62mph in 7.3sec. A torque limiter in first gear was designed to contain wheelspin (the 850 is front-wheel drive) but even with a steady driving style, you'll be lucky to get 10,000 miles from the front tyres.