Just £2450 will get you behind the wheel of one of the most interesting small sports cars of the past 15 years – a Smart Roadster Light coupé.
The 2005-registered £2450 car we found has done almost 90,000 miles. It has only seven service stamps in the book – not ideal given the tiny engine's fondness for fresh oil (every 7000 miles). However, assuming it's sound, it's worth a blast up the road if only to sample a Light's sweet ride, courtesy of its tall, skinny 185/15 tyres, compared with the meatier 225s fitted to standard Roadsters.
See Smart Roadsters for sale on PistonHeads
The Light, so-called because Smart stripped out some features, including alloy wheels, from the standard car to create it, retailed at just shy of £12,000 when launched in 2004, around £1500 less than the standard car. Even so, it weighed the same 790kg.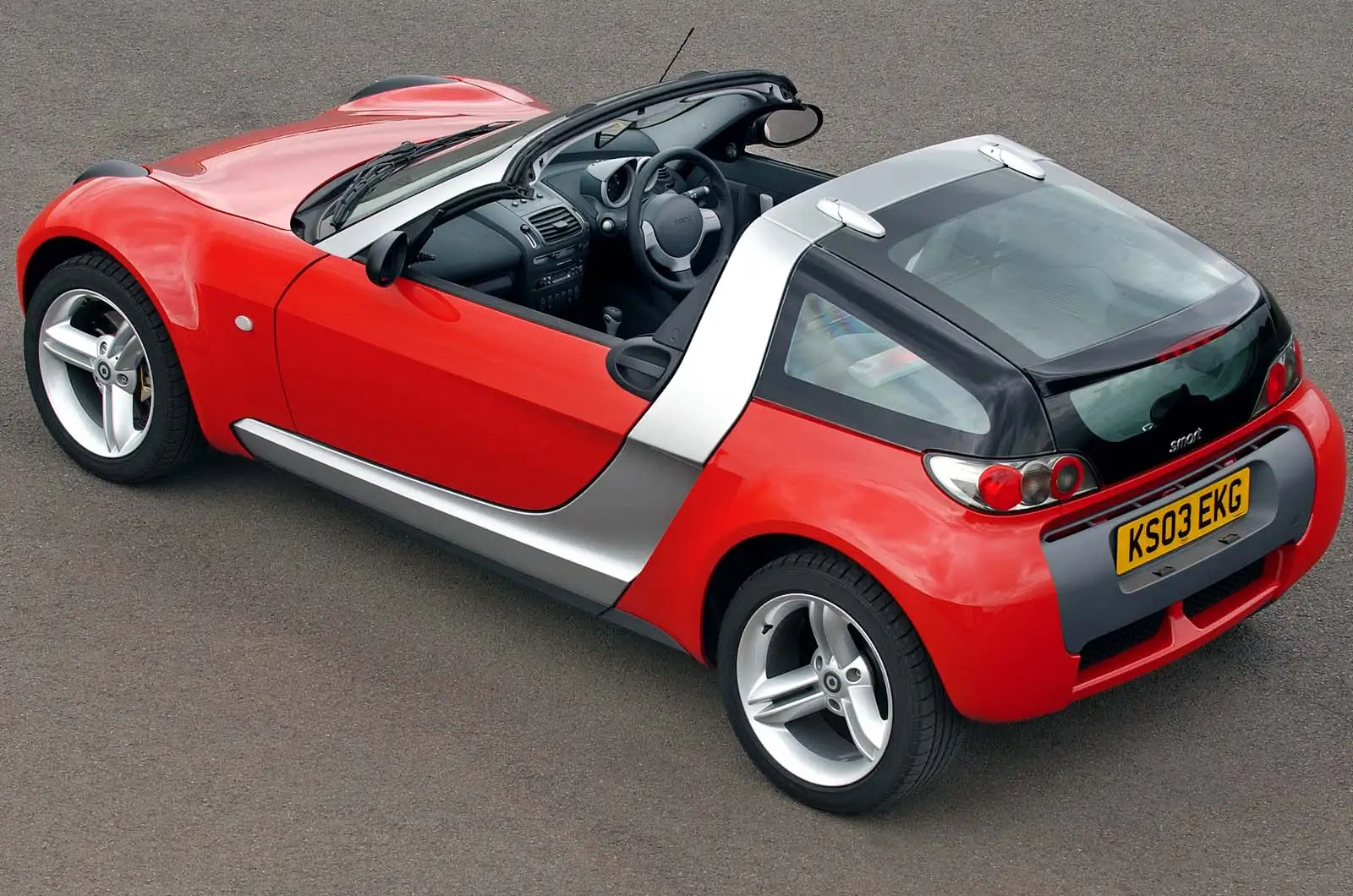 It was launched in response to criticism of the standard version's perceived high price. That car had been launched in the UK in 2003 and was available in convertible and coupé forms. Like the Light, it had a rear-mounted 698cc three-cylinder turbo engine developing 80bhp. This wasn't quite the same engine fitted to earlier left-hand-drive Roadster convertibles that, a few months before, Smart had sent to the UK in response to the first grey imports. The Smart Fortwo-derived engine in this car produced 60bhp and lacked the more powerful engine's oil cooler and strengthened internals.
In 2004, the same year the Light landed, a tweaked Brabus version arrived offering 101bhp. Envious owners of standard cars could buy an official 10bhp upgrade called the Brabus SB2, taking their car to 90bhp. It cost £1000 so is rare, although it was offered free on the special-edition Bluewave and RCR models. Today, specialists such as Fudge Smart can remap the standard 80bhp engine to 115bhp for £199.