The latest chapter in the Porsche Boxster's story will be written next month when the first examples of the new 180mph 718 GTS land in showrooms.
Putting the 550 Spyder of 1953 to one side, it's a story that began in 1996 with the launch of the 986-series Boxster. The model, which shared many of its components with the 996-series 911, was powered by a mid-mounted 2.5-litre flat six producing 201bhp, driving the rear wheels through a choice of five-speed manual or five-speed Tiptronic automatic gearboxes.
See Porsche Boxster for sale on PistonHeads
Three generations later, today's 718 boasts a lustier 292bhp from its 2.0-litre turbocharged four, and the new 718 GTS will develop rather more. But guess what? It and the standard 718 cost considerably more than £3000, the price at which Boxster 986 ownership now starts.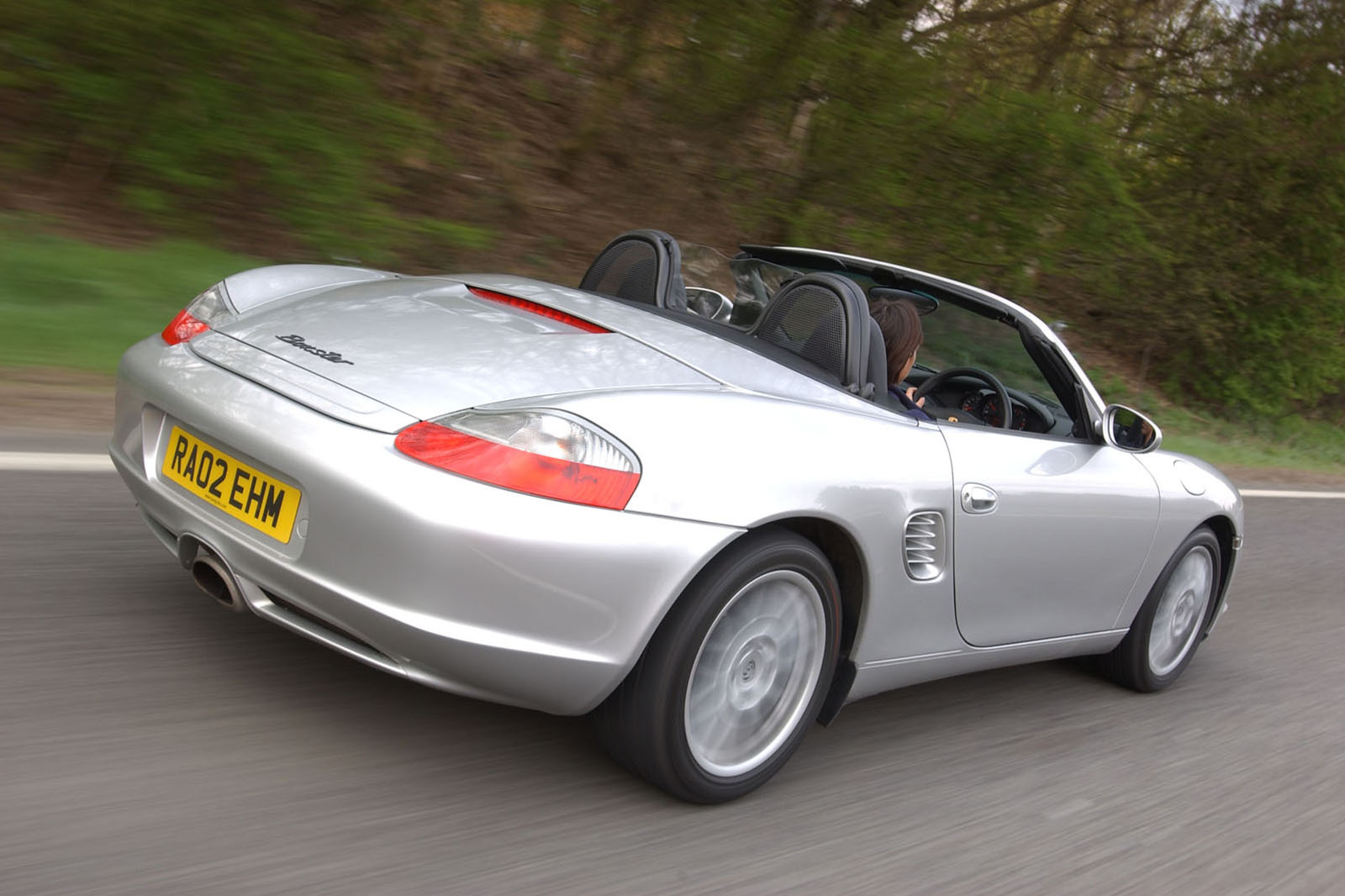 In 1999, the model's original 2.5-litre engine gave way to a 2.7 producing 217bhp. At the same time, the more focused Boxster S entered the fray, powered by a 3.2-litre flat six making 249bhp, sufficient for 0-62mph in 5.9sec, and with a six- speed manual gearbox or the existing five-speed Tiptronic. Today, prices for the S start at around £4750.
This version had a double-skin roof, a feature that was saved for the standard car the following year. Both models got Porsche's side-impact protection system (POSIP) too.
The addition of Motronic engine management and VarioCam (variable camshaft) technology in 2003 helped to raise the performance of the standard Boxster 2.7 to 225bhp and of the S to 256bhp. In addition, a minor facelift ushered in a glass rear window. These 2003/53-reg cars are considered the best. In 2004, with the replacement 987-series Boxster approaching, a 261bhp limited-run S-based version called the Anniversary was launched.