Used car buying dilemmas: what on earth would we be driving without them?
The great thing about the used market is that it throws up plenty of choices. If everyone came up with the same answer to a used car dilemma, the world would be boring.
I was challenged to find the ideal car to soothe a really nervous first-time car buyer, the sort who found a test drive of a 1.2 Volkswagen Polo terrifying. The brief was: "Something small, easy to drive and that won't go from 0-60mph in a flash, but has to look cute and not be long or big. It must be an automatic."
One of my favourites is a proper city worker, like the Panda. Fiat invented the city car and it does, of course, have the chic 500, but sometimes you really do need four doors and folding seats, meaning it can become a tiny van. There's a 1.1 Eco Active, which should be suitably sedate. A 2010 version with 42,000 miles and a reassuring one-year warranty is £3000.
Then there's this city slicker. I should pick a Toyota Aygo, but an iQ is much cooler. Here's an upmarket and really rather tiny vehicle that's perfect for the city environment, but even when you take it on long trips it feels super comfy. The same sort of very reasonable £3000 budget will buy a 2009 49,000-mile example from a careful private seller.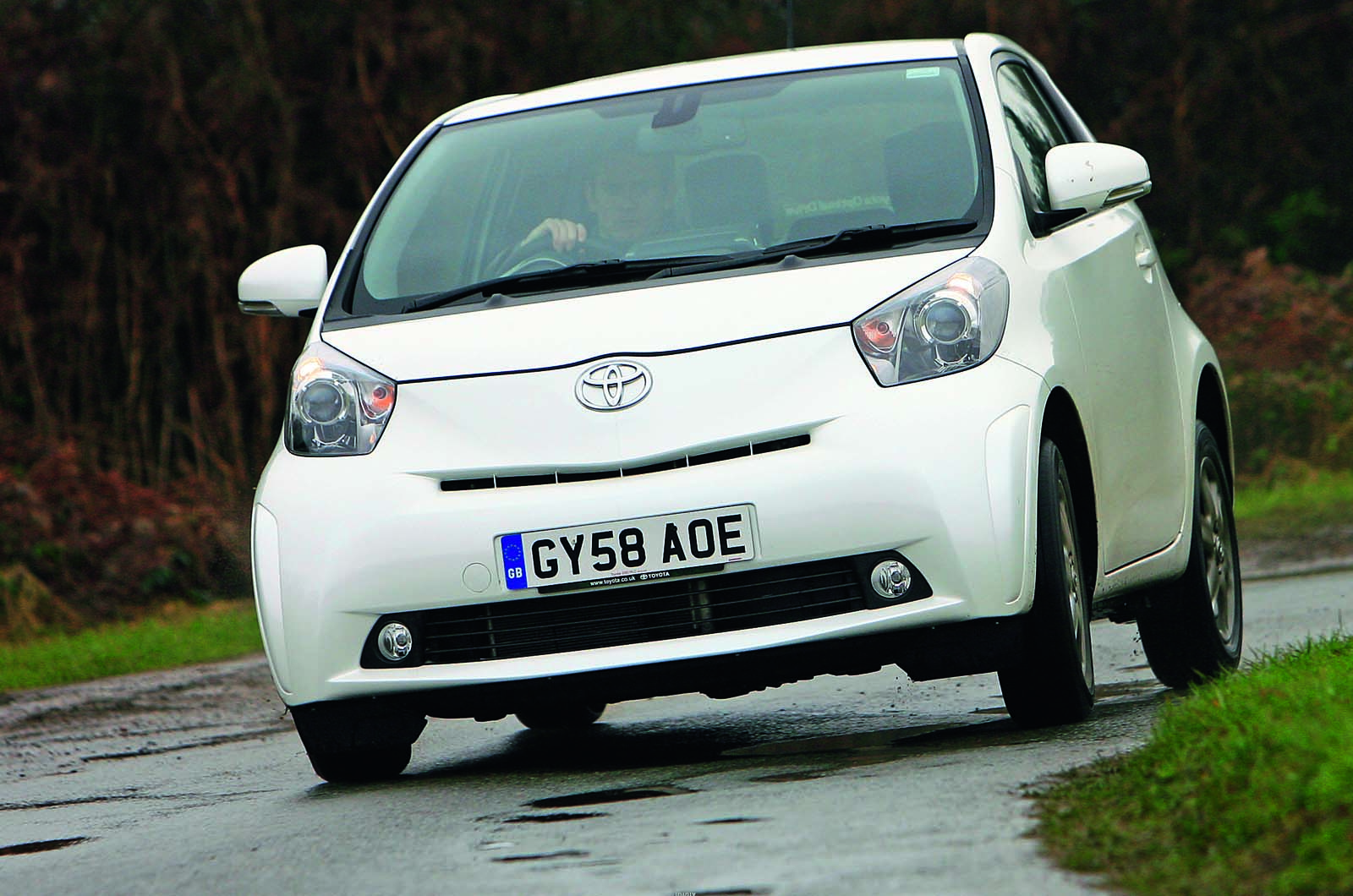 The pure city value pack has to be the Kia Picanto. Three doors are all very well, but an extra two make a big difference. It looks very sharp and is fantastically practical, and it feels like a proper grown-up hatchback, which is a great achievement. A Picanto is superb value as a new buy and just gets better once used. We found a 2010 1.1 Strike with 50,000 miles on the clock, a full service history, air conditioning and a mighty 64bhp.
Finally, the sexy car in the city is the Volkswagen Up. Cute and cuddly, not only does this little car look great, but also every element of it has been properly thought through.