McLaren takes 31 wealthy owners on the trip of a lifetime in New Zealand.
I must be dreaming. The Brazilian driver sitting next to me is wearing a name badge that reads 'Senna', we've just overtaken racing legend Derek Bell at over 130mph and in the door mirror is a McLaren F1 in hot pursuit. If this all sounds too fantastic to be true, then you are not one of the 31 McLaren owners enjoying the ultimate driving adventure. Each one has paid up to £50,000 to take part in the first official tour organised by the Surrey-based supercar maker.
A week-long drive across the homeland of Bruce McLaren, the Epic New Zealand Tour is a return to the company's spiritual home in the southern hemisphere. It's also a chance to drive the cars to their full potential and pay homage to the great man himself.
Only McLaren customers were invited to attend the tour, which includes two track days, a helicopter ride with All Blacks hero Ritchie McCaw and the very best food and wine that Kiwis have to offer. It's an exclusive motoring club of millionaires and enthusiasts from around the world.
They've shipped in their cars from as far afield as California, Hong Kong and Europe to take part. The hot metal on show includes every current McLaren model, plus a P1 and the holy grail of McLarens, a priceless F1.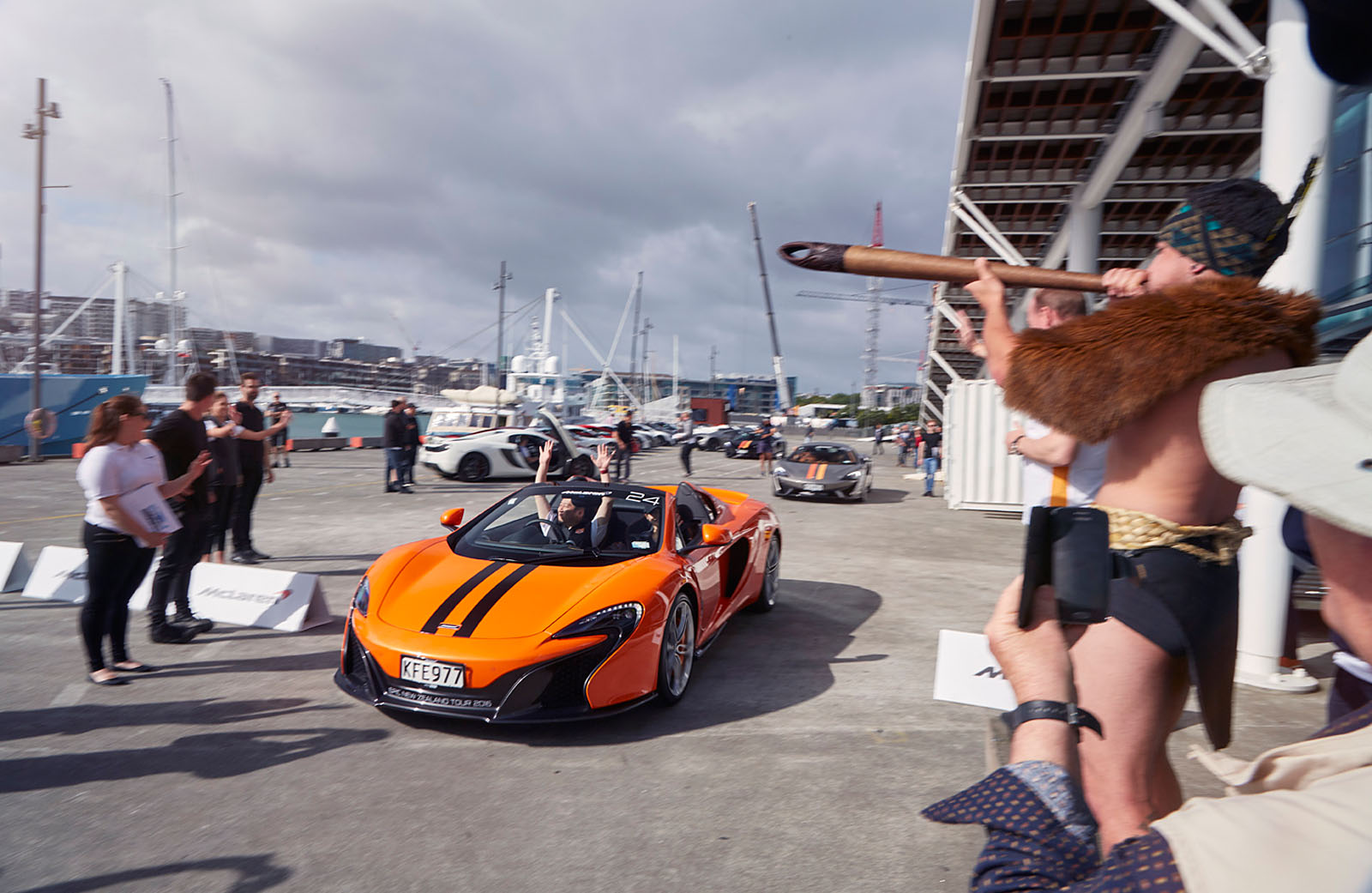 Mingling with the owners is fivetime Le Mans winner Derek Bell – himself a McLaren driver in the late 1960s. Bruce's daughter, Amanda, is here, too, as well as former Williams Formula 1 driver Bruno Senna, nephew of the legendary Ayrton.
McLaren and BMW partner to develop new engine technology
The Epic New Zealand Tour has all the ingredients of a high-octane cocktail – and it almost passes off without incident, apart from one very expensive accident on the final day…
FASTER, SAYS SENNA
Senna is having a problem with his GoPro camera. He's trying to attach it to the roof of a McLaren 675LT using a suction pad. The only problem is that Senna is urging me to drive faster and the laws of aerodynamics aren't in his favour. The Brazilian is as obsessed with technology as he is with cars. He races custom-built drones for fun, loves engineering projects and is also a factory driver for McLaren on the GT3 project – a stripped-out racer based on the 650S. "New Zealand is a special place for anybody involved with McLaren," says Senna, as we head south from Auckland on day one. "Bruce was a grand prix-winning driver, a pioneering car designer and founder of one of the most successful F1 teams in history. Like my uncle, he truly deserves to be called a legend."