The Subaru Levorg is piling on the miles quickly and the arrival of the 10,000th heralded its first service.
It is surprising that it needs one so soon, especially when some of its rivals will go double the distance between servicing. It is something worth considering.
If you are keen on the Levorg and plan to do lots of miles, expect routine visits to a dealership to become a familiar and relatively frequent fact of life.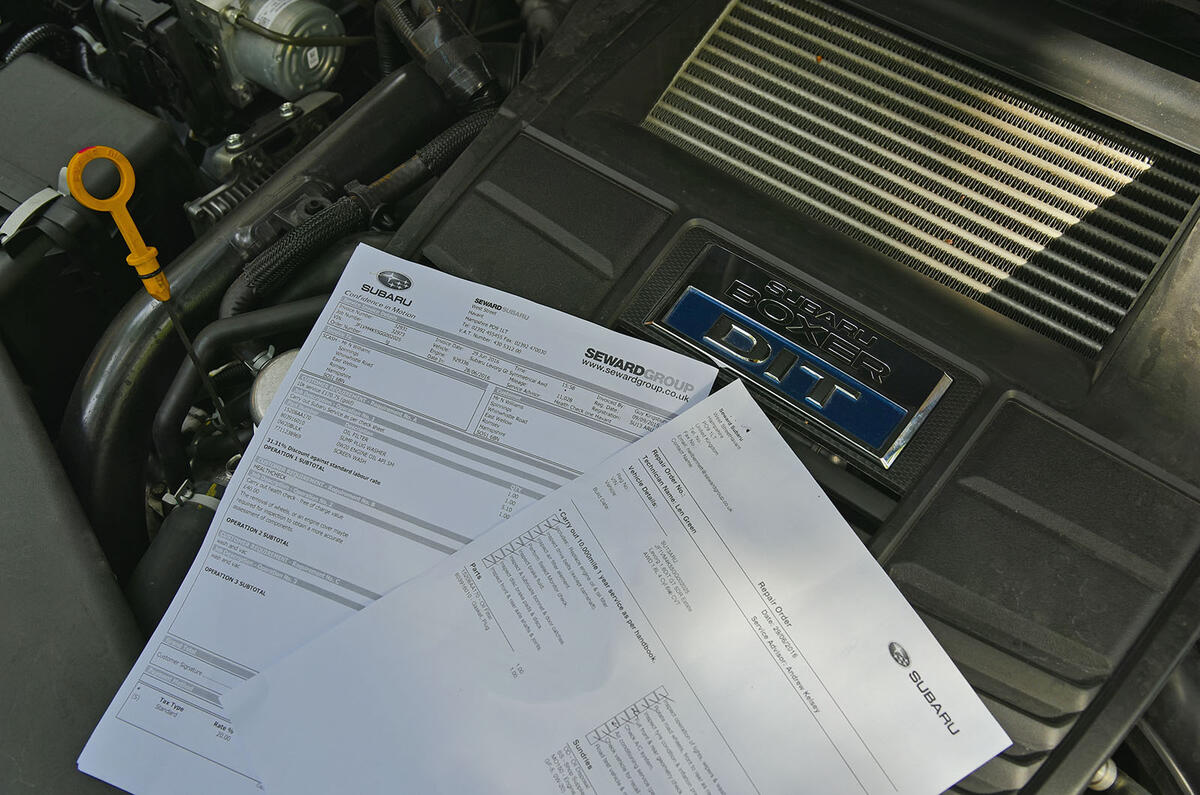 A clean bill of health was needed for our car, then, so after a quick ring-around of the local dealers, the car was booked in with Seward Subaru in Havant. Unsurprisingly, the Levorg flew through its service and free health check.
It was returned fully valeted, too. Total cost: £170.75.
The friendly and efficient team at Seward Subaru also explained the benefits of the dealer's free Gold Executive Club, which reduced the overall price of the service by almost £30.
There are other advantages, including a free car collection service, access to free courtesy cars and an automatic 20% discount on servicing and repairs and 30% on MOT tests, with another 10% being snipped off any parts used.
That's a useful bonus, especially given that service stops look like being a frequent occurrence for the Levorg.
Roof bars
I think I need to plunder the Subaru accessories catalogue for some roof bars.
My girlfriend's BMW 1 Series has coped admirably with our new 4.1-metre sea kayak, but I can't help thinking that loading it would be a far easier prospect with the lower-slung Levorg estate — plus we wouldn't have to share the front seats with a pair of paddles.
Subaru Levorg 1.6i DIT GT Lineartronic
Mileage 11,307 Price £27,495 Price as tested £27,995 Economy 31.0mpg Faults None Expenses Service £170.75