I'm sitting in a car park at the end of a long mountain road listening to the GT3 RS.
Its 444bhp 3.8-litre flat-six was switched off a while back, but still it is not silent. It ticks, as structural components, body panels and exquisitely engineered mechanical parts all made of different materials of different shapes and thicknesses cool down at different rates. Tick, tick, tick.
New cars don't tick any more, or maybe they do, but just need a few years and many thousands of miles on the clock before they will. This one is seven years old, it's nearly up to 30,000 miles and, I'm guessing, is the hardest-driven second-generation '997' GT3 RS of them all. It was the original press car and would have been thrashed, slid and spun countless times. Porsche's press office would be much too discreet to mention it and there's no evidence to suggest it but I'd be surprised if, in all those miles on road and track, someone, somewhere had not also had an unintended interaction with the countryside in it. It ticks beautifully as the heat of the moment slowly leaches away from its body.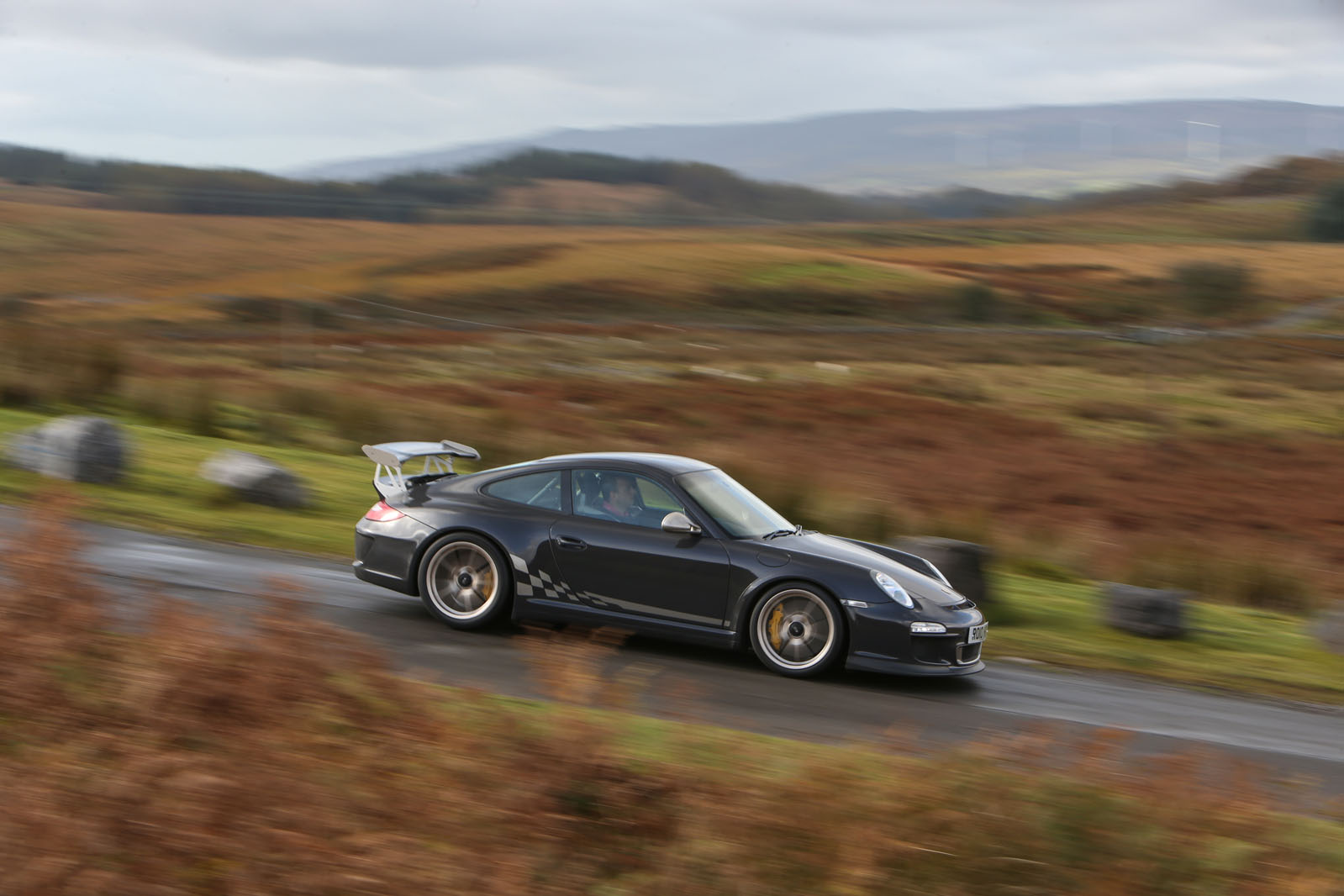 It lives with Porsche because when its natural working life concluded, I guess some time in 2011, no one could quite bear to see it go. Perhaps that's because by then it had a name. Thanks entirely to the last three letters of its numberplate, it is known to all in this business simply as 'Hebe'. Or perhaps it's because even then it was clear that this car was special, even by the standards of GT-series 911s. It's my happy task over the next 1500 words or so to try to explain why.
But actions speak louder than words, so I'll tell you what I did when I knew Hebe was coming to stay: I just slipped the fact into conversation with a few freelance colleagues who'd long since cultivated that look of superb indifference wheeled out when presented with an opposite number upon whom fortune has smiled. "Hebe, eh?" they'd say. And smile. With this car, you really can't help it.