It's that time of the year again where we open our garage doors to show you what we've acquired in the past 12 months.
Andrew Frankel - Porsche 968 Sport (1994)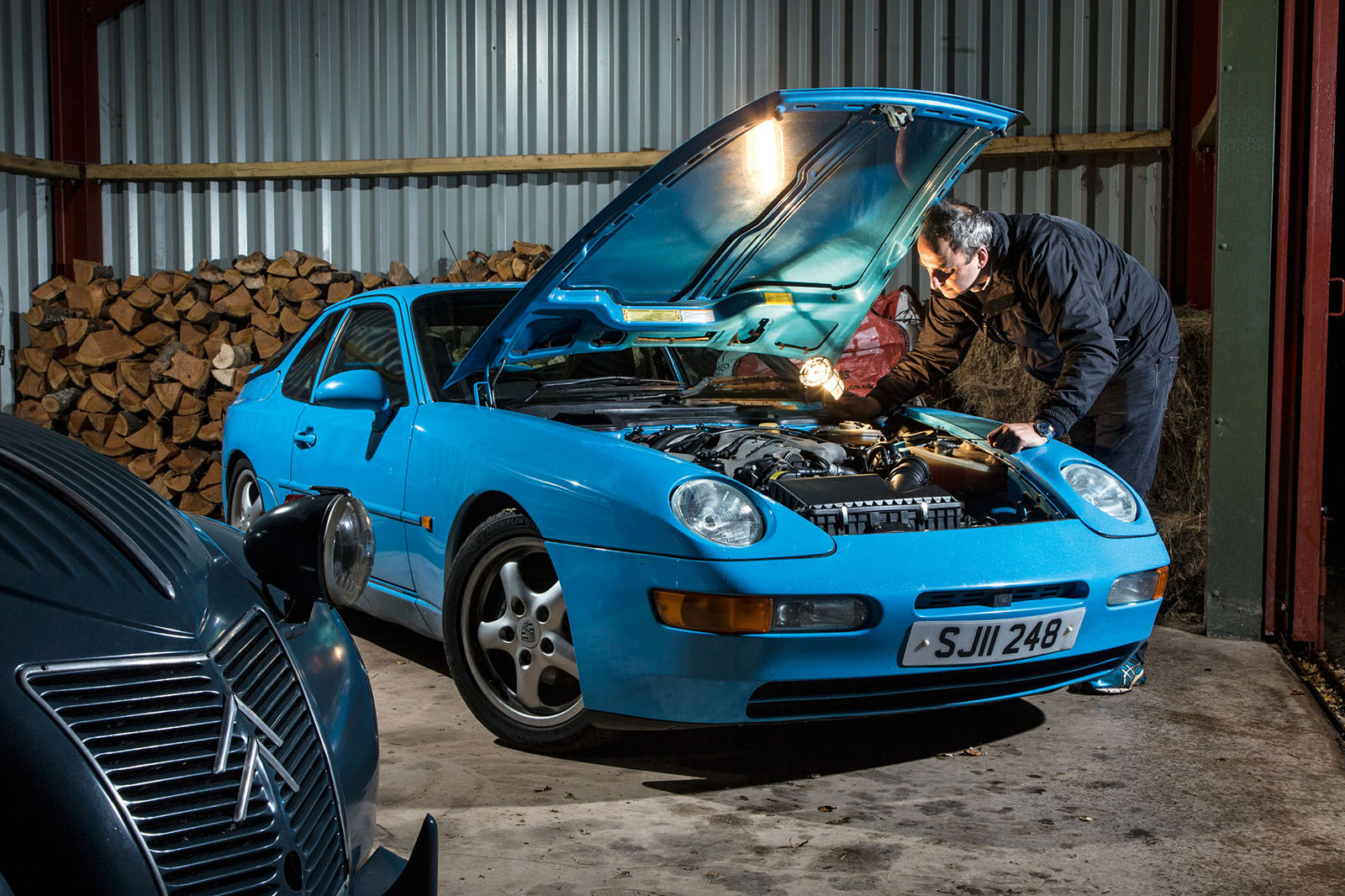 Did I really buy a 968 so I could drive a 918 Spyder? It seems I did. Or at least that's what I keep on telling myself. The story goes that Porsche had its hypercar in Scotland and extended an invitation to those journalists who wanted to drive it. The only snag was that they had to turn up in their own Porsche, one of which I did not have.
What I did have is a mate who'd owned this Riviera Blue 968 Sport for the past 16 years and who'd bought it from my brother, so its provenance was impeccable. The car was cosmetically a touch scruffy, but structurally and mechanically it was better than sound. The price was right and, telling myself I'd sell it as soon as I'd driven the 918, I wrote the cheque.
That now was many months ago and I still have it. It endeared itself so much to me on those few days in Scotland that I have found myself unable to part with it. It kept up with what should have been far faster cars, reminded me why I'd loved them when they were new and never missed a beat, despite being driven like, I suspect, it has not been driven since a fresh-faced young Autocar tester called Chris Harris dumped it in the gravel at Spa many, many moons ago.
I've done a few minor things to it, such as making the windscreen wipers and heating work properly, putting it on some proper tyres and installing a brilliant period-looking Porsche sat-nav, Bluetooth and stereo system. I'll tidy up the paintwork and interior over the winter and see how I feel about it come spring. My plan is to sell it, because I don't really have the space for it. So don't be in the least bit surprised if you see it back here this time next year…
Rachel Burgess - Mercedes-Benz SL500 (1997)