It was only right that our Nissan Navara NP300 Double Cab pick-up truck was plunged straight into the action when it arrived.
This is a no-nonsense utility vehicle, after all, and from day one it was put to work transporting my bulky camera gear to myriad video shoots around the country.
It rarely got a rest thereafter and in six months covered 11,880 miles. That's one of the Navara's many impressive numbers. Some of the other most important ones relate to its impact on my wallet.
The Navara is classified as a light commercial vehicle, so the flat £140 VED rate takes the sting out of our CO2-based road tax system, despite its claimed 169g/km output. There are even competitive rates on fuel allowances, so this is predominantly geared up to be a business vehicle – if that's not stating the obvious.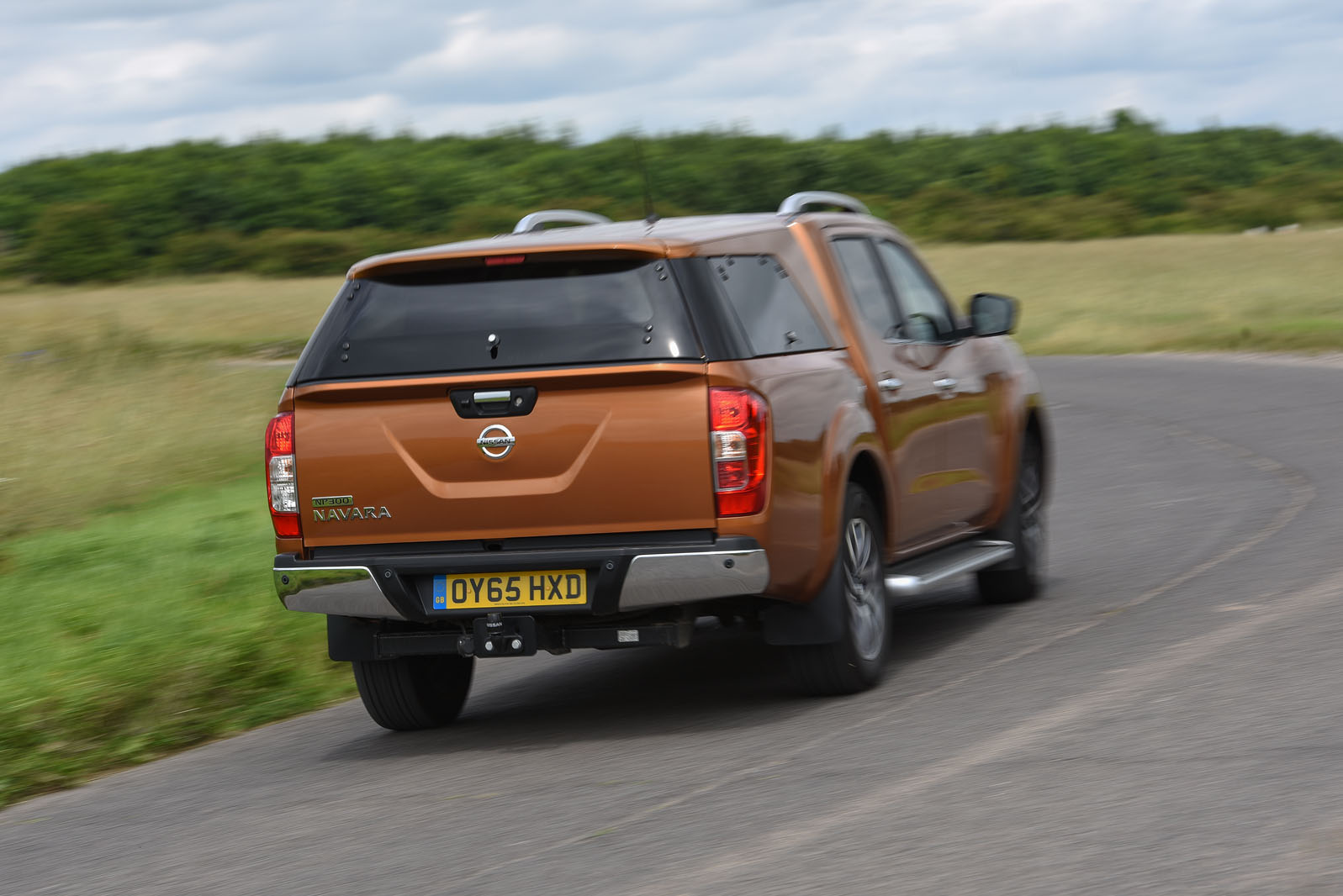 Our Navara cost £29,621 all in, with its benefit-in-kind value set at £3170. So if you pay tax at 20%, it works out at £634 per year, or £52.83 per month. For a 40% tax payer, that becomes £1268 for the year, or £105.66 per month. From this perspective, it's genuinely one of the cheapest vehicles you could run. For private buyers, though, it's harder to make a case for it over more efficient vans or SUVs that offer the same key attributes but for less money and better day-to-day running costs.
The Navara really found its form on the 50mph roads and motorways on which it spent much of its time, ticking along happily and smoothly. Push it hard, though, and the noise from the air intake became so loud that it could be mistaken for a bin lorry. Cats ran, dogs barked, kids turned their noses up, although that may have been because of the Terry's Chocolate Orange paintwork. Much of that noise found its way into the cab, too, and the audio system would have to be turned up to full volume to drown it out.
The infotainment, incidentally, is a standout part of the Navara's game. Broadly speaking, others do it better, but not in this sector. It conducts its business in a first-rate way through a 7.0in touchscreen. The stereo is loud without distorting and the bass is decent. Overall, the system's integration with the steering wheel controls and dashboard screen is reminiscent of Audi's Virtual Cockpit, and I loved it.