"All you need you will find here." No, I don't suppose that's usually a phrase you'd associate with Bedfordshire, but here we are, by the roadside in this noble county, discussing the finer points of vehicle ride and handling.
The M1 drones in the distance. Woburn Safari Park is just down the road. It doesn't feel like we're in a European centre of ride and handling excellence, but don't knock it.
I'm here with Michael Harder, head of chassis development at Opel and Vauxhall. And he's not taking the mickey. "It's the combination of primary and secondary events," he says – in other words, the hard time our rubbish roads give a car's suspension – that makes the UK so invaluable to what he does.
The seventh-generation Vauxhall Astra is put through its paces on the UK roads
General Motors, parent company of Vauxhall and Opel, used to own Millbrook proving ground, near Ampthill in Bedfordshire. Today, GM retains a small engineering centre on this independently run site, but it's the roads around the area that are more useful for Harder and his team – so much so that they usually informally base themselves at Vauxhall's HQ in Luton rather than go through the high-security rigmarole of using the Millbrook facility. It's real roads they're interested in anyway.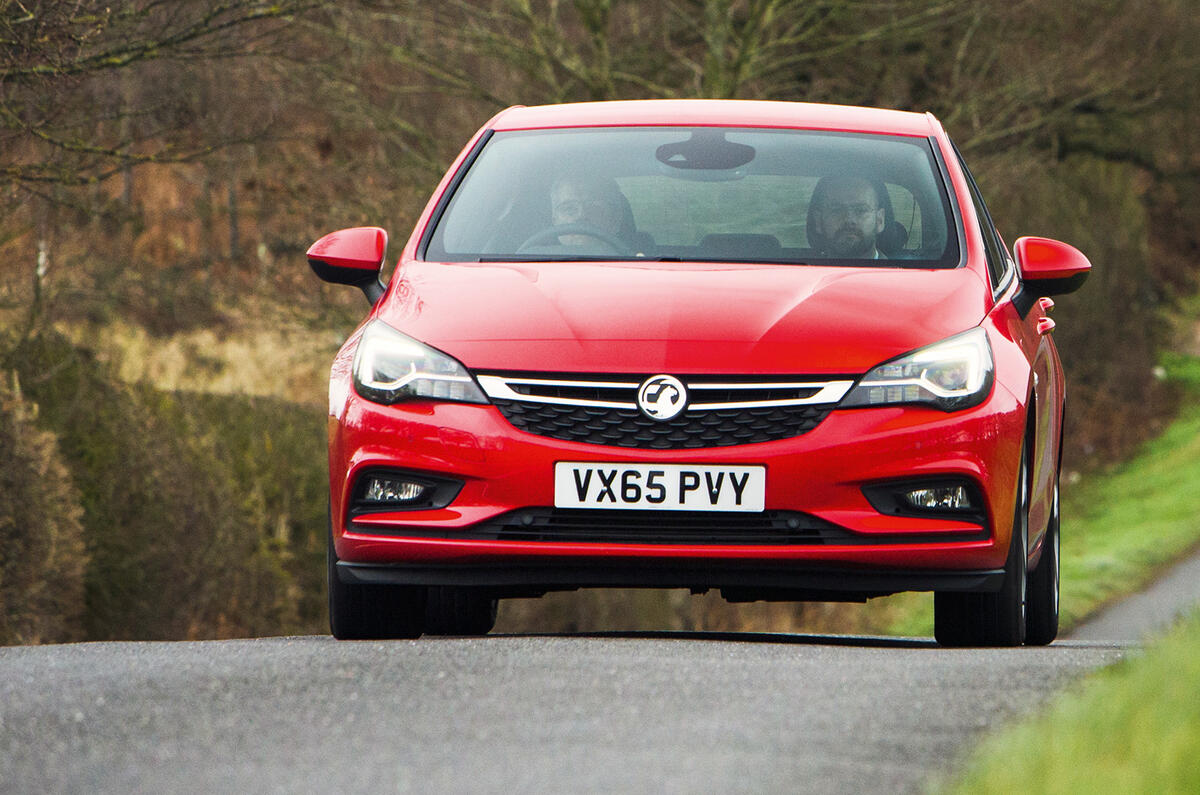 All new Vauxhall and Opel models have their suspension tuned and signed off in Britain – on these roads in Bedfordshire and around north Wales – as well as back in Germany. The roads are quieter in Wales than Bedfordshire, and faster, too, but when it comes to trying different iterations of suspension tune, it's quicker to drive from Woburn to Luton and throw on some new dampers or tyres than it is to go from north Wales to Vauxhall's Ellesmere Port plant, where the team base themselves when they're there.
Besides, it's tuning at speeds of 
less than 60mph that Harder is interested in getting from the UK. "If you tune that right here, you only have to do highway tuning elsewhere," he says. "At home [in Germany] you don't get much back 
at below 100km/h. A high lateral g only comes at a higher speed."
Britain, Harder says, with its tighter roads and poorer surfaces, which might have multiple crests and bumps but, at the same time, rippled asphalt that's different on each side of the car, is the place to tune ride, steering response and chassis agility.
"The driving speed feels much faster than it is because you have blind corners here," Harder says. "You have to react quite quickly and so does the car." Not that setting a car up for those roads is without its issues. "If you get it right at 100km/h, the car can be too darty at 180km/h," he says. In the past, that has meant different chassis settings were chosen for UK cars and those sold in mainland Europe, but it's a habit GM is trying to get out of.