Volvo has confirmed official UK pricing and specifications for its new XC40 T5 Twin Engine plug-in hybrid.
The last model in Volvo's line-up to receive an electrified variant, the mid-sized SUV pairs the 1.5-litre three-cylinder engine of the T3 with an 81bhp electric motor for a combined output of 258bhp. Power is sent to the front wheels through a seven-speed twin-clutch automatic gearbox, unlike Volvo's more powerful T8 hybrids, which sit atop the firm's SPA four-wheel-drive platform.
The new powertrain is capable of pure-electric running, with a 10.7kWh battery offering an electric-only range of up to 28.6 miles. Volvo claims preliminary tests on the WLTP combined cycle have yielded consumption figures of between 112.8mpg and 141.2mpg, with emissions rated at 38-43g/km, depending on wheel size.
The powertrain has been co-developed by Volvo's parent company, Geely, and it's also set to be used in that firm's Lynk&Co models, the 01 and 02. Geely has also used the powertrain in its new flagship saloon for China, the Bo Rui GE.​
Three main drive modes are available with the T5 model: Hybrid, Power and Pure. The first will work to most efficiently combine both parts of the powertrain, while Power will maximise the output of both. The final will harness only the electric motor. Individual and Off road modes also feature, with the former allowing customisation of how the powertrain works and the latter focused on providing maximum traction in low-grip scenarios.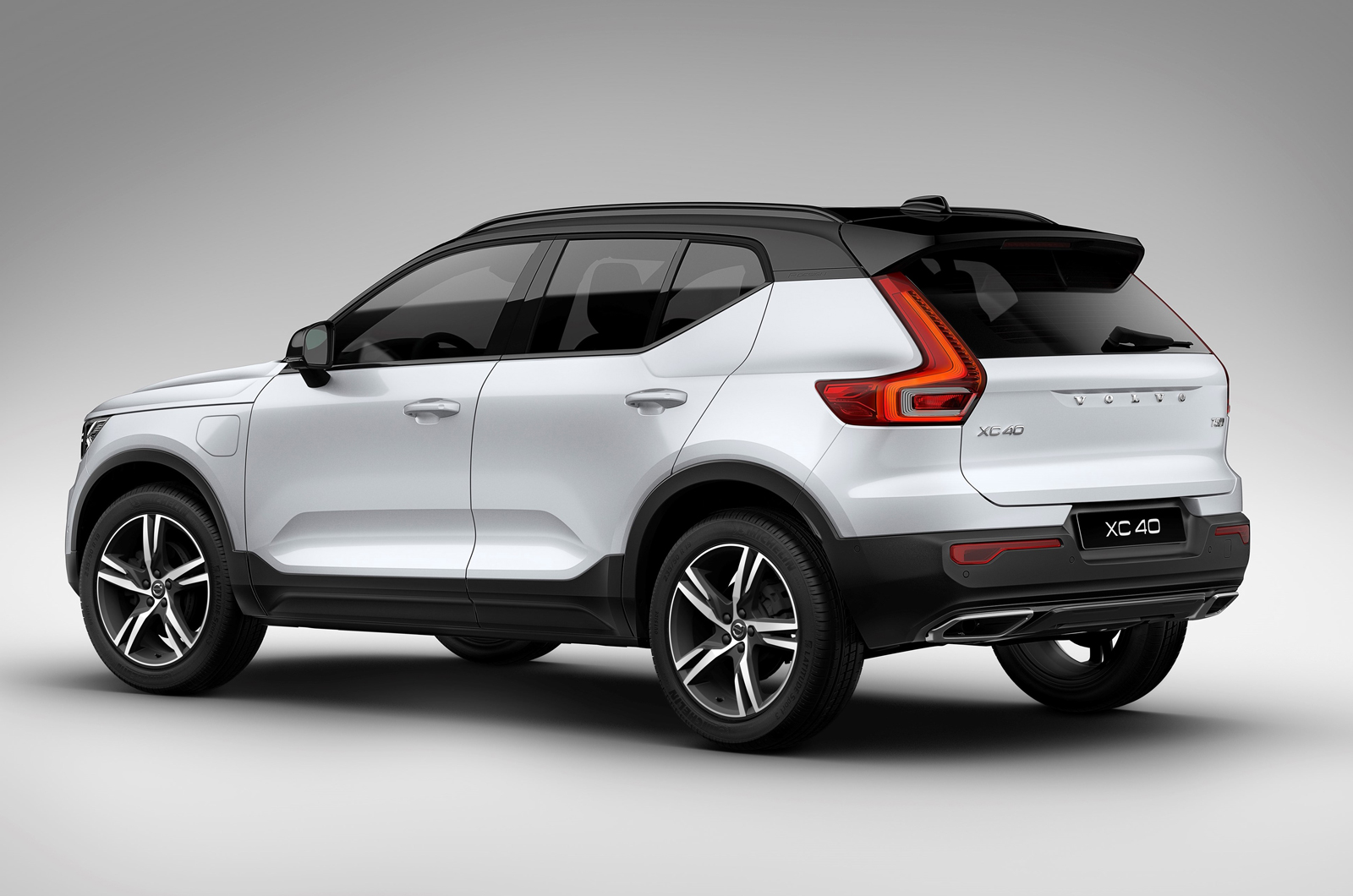 Prices for the new model begin at £40,905 for entry-level R-Design trim, rising to £41,255 for the better-equipped Inscription package. The range is headed up by R-Design Pro and Inscription Pro trims at £42,305.
The company claims the XC40 will deliver "significant cost-of-ownership benefits", with an exemption from UK road tax, and company car buyers eligible to pay a benefit-in-kind tax rate of just 16%.
The new PHEV is capable of both domestic and rapid charging, with an optional fast-charge cable capable of delivering a full charge in as little as 2.5 hours.
With the new XC40 T5 Twin Engine, Volvo has fulfilled its aim, reported in 2017, to offer an electrified variant of every car in its range by 2019. Beyond this, Volvo intends for 50% of its new car sales to be fully electric vehicles from 2025.
An all-electric version of the XC40 will be the brand's first battery-electric vehicle, and is set to be unveiled in the coming months.
Read more
Volvo S60 gains 385bhp plug-in hybrid option in UK